Physician Primary Care Visits Make Way for Visits with PAs, NPs
Primary care visits have decreased by 2 percent, but visits with NPs and PAs have increased by 129 percent, research shows.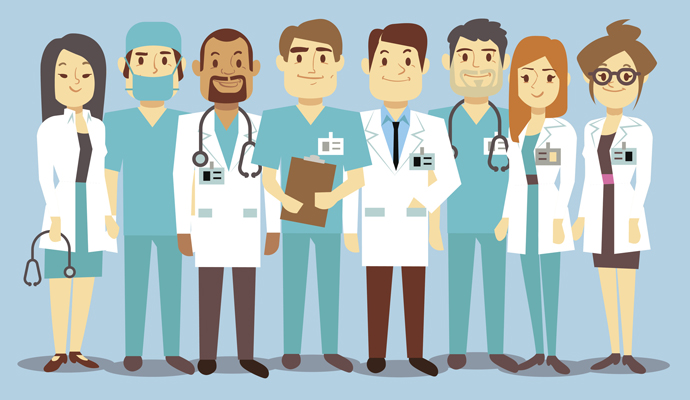 Source: Thinkstock
- Fewer patients are visiting their primary care physicians, opting instead for visits with nurse practitioners and physician assistants, according to a recent report from the Health Care Cost Institute (HCCI).
Office visits to primary care physicians dropped 18 percent between 2012 and 2016, HCCI stated in its Trends in Primary Care Visits report. The report included data about adult patients under 65 years old who have employer-sponsored insurance coverage.
Conversely, primary care visits with nurse practitioners and physician assistants increased by 129 percent during that time period, HCCI added.
Overall, primary care visits regardless of provider dropped by 2 percent between 2012 and 2016.
These findings represent a change in the primary care landscape, the researchers explained. In 2012, half of all primary care visits were conducted by physicians. By 2016, that number changed to 43 percent. And between 2012 and 2016, the number of primary care visits with physicians dropped by 273 per 1,000 patients.
While all states saw a decrease in visits with primary care physicians, these findings were most pronounced in North Dakota, where doctors saw 31 percent fewer primary care visits. Decreases were least pronounced in Washington DC, where doctors' visits went down by only 6 percent.
At the same time, patient visits with nurse practitioners (NPs) and physician assistants (PAs) increased, the researchers found.
NPs and PAs are healthcare professionals that hold advanced degrees in their respective fields. While NPs and PAs may pursue specialty medicine, most practice in primary care. Some industry leaders have pointed to NPs and PAs to fill in care access gaps as the nation faces down the barrel of a primary care physician shortage.
Visits to NPs and PAs rose from 88 visits per 1,000 patients in 2012 to 201 visits in 2016. In Massachusetts, NP and PA visits increased by 285 percent. In New Mexico, increases in NP and PA visits were around 37 percent, the researchers said.
Overall, visits to specialists remained unchanged.
These results persisted when looking at established patient office visits (EPOVs). These types of visits are more revealing of trends because they are less sensitive to trends. They are also key in looking at care access for patients with chronic illness, CCHI said.
Overall, EPOVs with physicians dropped from 1,582 visits per 1,000 patients in 2009 to 1,140 visits per 1,000 patients in 2016.
At the same time, EPOVs with PAs and NPs increased from 34 visits per 1,000 patients in 2009 to 170 visits per 1,000 patients in 2016.
The trend of more primary care visits with NPs and PAs did not result in much cost savings, the researchers added. In 2016, a primary care visit with a physician cost about $106. For a visit with an NP or PA, costs hung around $103.
This suggests that patients are not visiting NPs and PAs because of the cost savings, but because of some other healthcare industry trends. For example, visits with NPs and PAs may be increasing because these non-physician clinicians are currently being tapped to fill in the primary care physician shortage.
Between increasing patient demand and high provider burnout, the healthcare industry is on the path to be short between 14,800 and 49,300 primary care physicians by 2030, according to data from the Association of American Medical Colleges (AAMC).
"Having more NPs and PAs provide primary care may ease potential shortages in PCPs and allow PCPs to focus on more clinically complex primary care," HCCI said in its report. "However, the laws governing scope of practice for these non-physician providers vary widely by state. In some states, NPs and PAs have full practice authority, while in others they are restricted from independent practice and require the oversight and billing of a physician."
These findings are also striking considering the emphasis the industry has put on primary care. As noted above, there was an overall decrease in primary care visits of 2 percent, regardless of care provider type.
This goes against most of the wisdom surrounding patient care, especially as value-based care practices become more common. Value-based care requires coordinated and comprehensive primary and preventive care, experts say.
Healthcare professionals must do more to understand the decline in primary care visits as payment models continue to demand high-level care.
"The decline in primary care visits comes at a time when awareness has grown of the role of primary care in prevention and in containing overall medical spending," said Niall Brennan, president and CEO of HCCI. "We saw these trends in our annual report and wanted to explore them more fully to shed light on this aspect of rising health care costs."