Racial Disparities Limit Health Equity in Pain Management
Research shows that non-white patients receive pain management drugs less often than their white counterparts, highlighting limited health equity.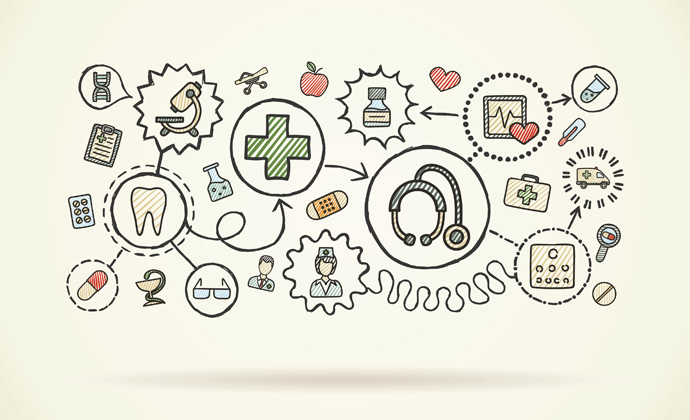 Source: Thinkstock
- Racial disparities may prohibit full health equity in surgical recovery care and pain management, according to research from Johns Hopkins Medicine.
In a retrospective analysis of over 600 colorectal surgery patients, the research team, led by Johns Hopkins University School of Medicine research fellow Ira Leeds, found that non-white patients often experience substandard enhanced recovery after surgery (ERAS) protocols.
ERAS protocols are a list of post-acute care tasks that are designed to reduce hospital readmissions, reduce the rate of surgical recovery complications, decrease the length of stay in the hospital, and improve overall patient satisfaction. Pain management is a key part of ERAS protocol, Leeds and team said.
The researchers conducted an analysis of ERAS protocol for colorectal surgeries between January 2013 and June 2016. The analysis, which included 199 pre-ERAS protocol experiences and 440 post-ERAS protocol experiences, revealed health disparities by both race and socioeconomic status.
The analysis looked at all medical diagnoses in addition to colorectal disease, surgical outcomes, and socioeconomic status as measured by zip code. Although there certainly can be exceptions, zip code has shown an effective indicator of social health and affluence and is a key social determinant of health.
Seventy-five percent of patients were white, and 92 percent came from affluent communities.
Those patients faced fewer health inequities in pain management, the researchers determined.
Clinicians initiated pain management interventions for 55.4 percent of white patients, compared to 41.5 percent of non-white patients, the researchers reported. Clinicians also maintained those pain management interventions for 47.3 percent of white patients and 34.3 percent of non-white patients.
Health inequities were also present across socioeconomic lines, the researchers found. Clinicians initiated pain management for affluent patients 55.4 percent of the time, compared to 41.5 percent of the time for underprivileged patients.
These results indicate that non-white patients may reject pain management medications and interventions because they do not have enough information about the medications and medication benefits and side effects. Doctor implicit bias may also keep non-white patients or those with low socioeconomic status from accessing pain medication.
Patients with high socioeconomic status were also placed on ERAS protocol from the onset of care at a higher rate than their peers with lower socioeconomic status (69.7 percent versus 58.5 percent).
Correlation does not necessarily mean causation, Leeds cautioned. The research team did not necessarily conclude that healthcare professionals are profiling patients to determine clinicians' pain management strategies. Instead, Leeds and colleagues recommended further research into the causes for their findings and more self-reflection from individual clinicians.
"This study demonstrates that process measures, which guide and document each step of care, may be critical factors in preventing differences in care, particularly those due to race and socioeconomic status," Leeds said in a statement. "We can't fix what we don't measure."
Racial disparities and health equity have recently gained attention as more healthcare professionals look into the social the determinants of health. A separate study from Boston University recently found that there are racial disparities related to patient activation.
The researchers looked at 570 patient activation measure (PAM) scores in a Boston-based safety-net clinic. The team determined that high health literacy led to better overall PAM scores, and high PAM scores led to 18 percent fewer 30-day hospital readmissions.
However, those benefits became skewed when controlling for race. Thirty-three percent of the study participants were white, and their high PAM scores resulted in 33 percent fewer 30-day hospital readmissions. The 67 percent of non-white patients saw smaller decreases in 30-day hospital readmissions.
While the research did not reveal the reasons for such disparities, the investigators posited that an implicitly biased PAM tool could be to blame. The PAM was developed on an 80 percent white patient sample, likely skewing measures in favor of white patients. The same logic may apply to English-speaking patients, the researchers said.
Safety-net clinics and other healthcare organizations should be working to reduce 30-day readmissions and improve patient education and activation across the board. Understanding where there are care disparities is the first step to filling in care gaps.
"These findings have implications on identifying targets for interventions to reduce hospital readmissions at institutions serving ethnic minority populations," the BU researchers concluded. "Understanding the mechanism of patient activation across and within diverse populations is important given the provisions under the Patient Protection and Affordable Care Act (2010) to engage patients in managing their health care."