Record Copying Fees, Admin Hurdles Harm Patient Data Access
Research shows that despite benefits to patient engagement, patient data access is limited due to numerous barriers.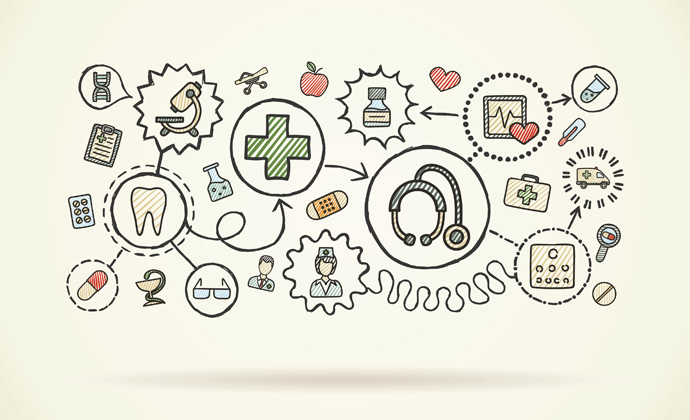 Source: Thinkstock
- As a part of their calls for overall better patient engagement, healthcare industry professionals say medical practices need to offer easy and streamlined patient data access.
HIPAA protocol has made it so practice administrators need to offer up patient health records to the patient to whom the records refer or an appropriate representative. CMS has also mandated better patient data access first through meaningful use requirements and most recently through MACRA.
Adding onto these efforts, CMS has also established the MyHealtheData initiative, a program set up to foster a culture of healthcare transparency and motivate providers to give better patient data access.
The end goal has been better patient activation in care. After all, a patient who accesses and consults her own medical records tends to be better engaged in and informed of her own health.
But adequate patient data access doesn't always happen, researchers are finding. Between administrative hurdles, high medical record copying fees, and misconceptions regarding HIPAA regulations, patients are struggling to get their hands on their own records.
Administrative barriers limit patient data access
READ MORE: How HIPAA Regulations Can Encourage Caregiver, Family Engagement
Obtaining access to one's own medical records has become known as an extremely bureaucratic task.
In theory, a patient can submit a request with a hospital or clinic to retrieve medical records. From there, a hospital may charge a nominal fee but then disclose each of the records the patient requested.
However, that is largely not what happens, according to new data published in the Journal of the American Medical Association (JAMA). In an assessment of 83 top-ranked hospitals across the country, researchers discovered that most organizations do not adhere to best practices for patient data access.
Specifically, researchers looked at type of information requested, formats of release, costs, and request processing time. Per HIPAA, a patient shouldn't see many restrictions to these, save for the minimal copying fee and small amount of time needed to make copies.
However, patients saw obstacles. When using a request form, patients in only 53 percent of hospitals could access their entire medical record, and only 11 percent of hospitals allowed patients to choose the format of disclosure.
READ MORE: Reviewing Patient Access to Health Data Under HIPAA Privacy Rule
This was in stark difference to telephone records requests. All of the hospitals allowed patients to access the entire medical record when the patient requested via the telephone.
There was also discordance between form and telephone requests with regards to how providers disclosed records. Some organizations offered more options for medical records formats via telephone and form request.
Forty-eight of the hospitals also had costs related to records release. Costs totaled up to $540 for a 200-page record, a far cry from the recommended $6.50 fee.
In all, seven hospitals did not comply with state requirements for processing medical records.
Barriers to patient medical records access poses a threat to meaningful patient engagement, the JAMA researchers said.
READ MORE: How Patient Health Data Access Drives Patient Engagement
"Patients' access to their medical records has long been proposed to benefit both patients and physicians," the research team explained. "Studies have shown that patients want access to their records, and when patients have access, they have a better understanding of their health information, improved care coordination and communication with their physicians, and better adherence to treatment."
Going forward, legislation and other government programs must make clearer patient rights to medical records access. This could push more organizations to abide by these regulations.
Records copying fees are cost prohibitive
Although numerous administrative barriers can keep patients from accessing their own medical records, records copying fees are especially burdensome. These fees, which can total to hundreds of dollars, are cost prohibitive and bar patients from their rightful data access.
A 2018 report from the Government Accountability Office (GAO) revealed that patients with chronic illnesses and third parties accessing medical records (authorized family representatives, for example) have significant difficulty accessing their medical records.
Although the report did not reveal how many patients decline to access their medical records due to cost, the report did reveal inconsistencies in medical records copying fees and other issues.
For example, the HIPAA regulation stating that hospitals may only charge a "fair and reasonable" copying fee does not extend to authorized individuals. This means a family caregiver or other authorized representative may incur exorbitant copying fees.
Patients living with a chronic illness are also impacted by records copying fees. Chronically ill patients tend to have longer medical records than other, healthier patients, meaning patients with chronic illness will have higher fees.
Additionally, limited information about patient rights to access medical records also harms patients. When patients are unaware of their legal right to their own medical information, they may be deterred by the arduous process.
Patients unclear of medical records rights under HIPAA
Patients often do not know that they own their own medical records. However, under HIPAA regulations, patients have a right to their entire medical record. Additionally, patients have a right to reasonable fees associated with copying the medical records, to obtain the records in the patient's preferred format, and to obtain the records in a reasonable amount of time.
The issue at hand is a lack of patient education about HIPAA rules and data access rights. Without adequate patient education on the subject, misconceptions about HIPAA restrictions may prevail.
"It's very frustrating to me that healthcare providers in large institutions are not providing patients access to the full medical record through the patient portal," said Kathy Downing, Senior Director of Information Governance, Privacy, and Security for AHIMA. "Having a patient portal and putting labs and radiology into it is not what patients want. They want access to their full medical record."
Some healthcare industry leaders have been working to chip away at the notion that HIPAA limits patient data access. In 2017, AHIMA created a records request form aimed at improving patient education about medical records rights. The group wanted the form to make it easier for patients to access their medical records at their fullest ability per HIPAA regulations.
The Office of the National Coordinator for Health IT (ONC) has likewise issued numerous guidebooks aimed at helping patients understand their rights to their own medical records. A 2018 guide, developed as a part of the MyHealtheData initiative, aims to give patients the information about how to access their own records and how to use that health information.
"It's important that patients and their caregivers have access to their own health information so they can make decisions about their care and treatments," ONC head Don Rucker, MD, said in a statement. "This guide will help answer some of the questions that patients may have when asking for their health information."
Going forward, it will be important for healthcare organizations to understand and uphold patient data access protocol. This will benefit the organization as more engaged patients are empowered to take care of themselves.
The healthcare industry may also consider strategies for monitoring and enforcing patient data access regulations. That may help incentivize healthcare organizations to adhere to industry protocol.