Rural Patients Gain More Telehealth Access in New WA Law
The law clarifies different originating sites to expand telehealth access for rural patients.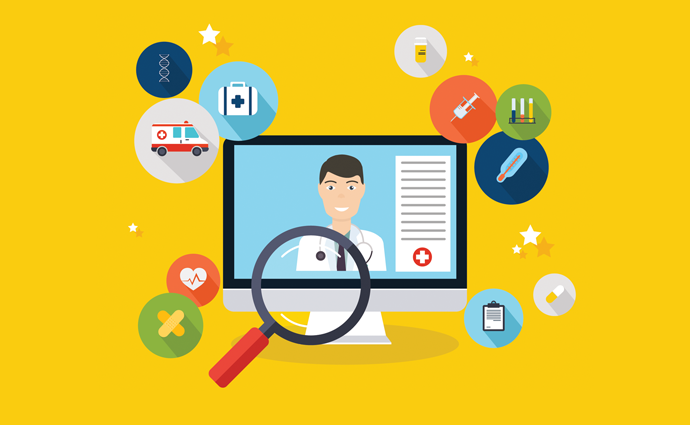 Source: Thinkstock
- A new Washington state law to help expand patient access to telehealth services has earned the praise of the Washington State Medical Association (WSMA).
The law, signed by the state's governor Jay Inslee, clarifies the definition of "home" as an original treating site, allowing patients more leeway when receiving Medicaid reimbursements for telehealth services.
Prior to the law's passage, "home" only applied to patients who were accessing telehealth treatments in their literal homes. Now, "home" may apply to patients accessing telehealth treatment in "any location determined by the individual receiving the service," the law says.
This policy is set to begin on January 1, 2018.
Adjusting the definition of home and the requirements for patients to receive telehealth services will help more patients access necessary healthcare, the WSMA said.
READ MORE: How mHealth Technology Supports Patient Engagement Strategies
In a state like Washington, patients have varied healthcare access. Some individuals live in more urban areas with ample access to hospitals and clinics, while others are in more rural areas. Telehealth will help those in more rural areas access the care they need, said WSMA's President Shane Macaulay, MD.
"We are pleased to see our state's elected officials support innovative solutions to health care access by improving access to telemedicine services," Macaulay explained. "SB 5436 is another important step toward ensuring that people in all areas of our state get the care they need."
In 2015, Washington's state legislature also passed laws promoting patient telehealth access in other originating sites, including hospitals, rural health centers, federally qualified health centers (FQHCs), healthcare providers' offices, community mental health centers, skilled nursing facilities, and renal dialysis centers. In 2016, the legislature included the patient's home in its list of originating sites.
Although this is an important step forward in expanding patient telehealth access, WSMA leaders say there is still more to be done.
The organization has gone on the record supporting a bill that will enact the Interstate Medical Licensure Compact, which allows clinicians to deliver telehealth services across the state lines, making telehealth better available for patients in need.
READ MORE: How Telehealth, Convenient Care Improve Patient Experience
WSMA's executive director and CEO Jennifer Hanscom added that the healthcare industry must look into alternative methods for expanding patient healthcare access. Telehealth is only one piece of the puzzle, Hanscom said.
"Telemedicine is an important tool for addressing the health care needs of Washington citizens, especially in rural and underserved communities that continue to face a severe shortage of primary care physicians and specialists," Hanscom explained. "We must look at multiple solutions, including not only telemedicine but also training more physicians, working to retain our resident physicians in state and making sure that physicians can afford to continue caring for patients."
Telehealth has emerged as a favorable health technology because it is both convenient and cost-effective when used properly, and research has recently emerged to confirm that.
Experts from the University of California Davis reported that telehealth can produce nearly $100 in travel time cost savings per patient.
In an analysis of telehealth utilization and healthcare costs between 1996 and 2013, the UC Davis researchers found that specialty telehealth visits reduced the distance traveled by 5 million miles by all patients included in the study. This amounted to nearly nine years' worth of saved travel time and $3 million in saved travel costs.
READ MORE: Retail Clinic, Telehealth Visits Increase by 10% Since 2013
As healthcare takes more advantage of telehealth and its benefits, it will indeed be important for healthcare professionals to expand access to as many patients as possible. However, clinicians and other healthcare experts must also be sure to educate patients on proper telehealth utilization.
Separate data published in Health Affairs showed that telehealth only produces cost savings when it is used in substitute of in-person healthcare. When patients utilize telehealth when they otherwise would not visit their doctors, healthcare costs increase.
Healthcare professionals must leverage strategies to ensure that telehealth is only used for substitution of in-person visits, the researchers concluded.
"This could be accomplished by increasing patient cost sharing for telehealth visits, which could be justified by the savings in travel time," the research team suggested. "Another strategy would be to focus on outreach. For example, a health plan could direct patients who are high users of ED care to direct-to-consumer telehealth."
Telehealth is becoming an increasingly popular option for patients to access their healthcare, and as the WSMA experts pointed out, it is integral to offering rural healthcare access. Healthcare professionals must educate patients on proper utilization, while still supporting the use of telehealth for patients who truly need more care access.