Strategic Goals Need Alignment to Drive Quality Patient Experience
A Press Ganey strategic insights report notes that patient safety, clinical quality, workforce engagement, and patient experience need to align to create organization transformation.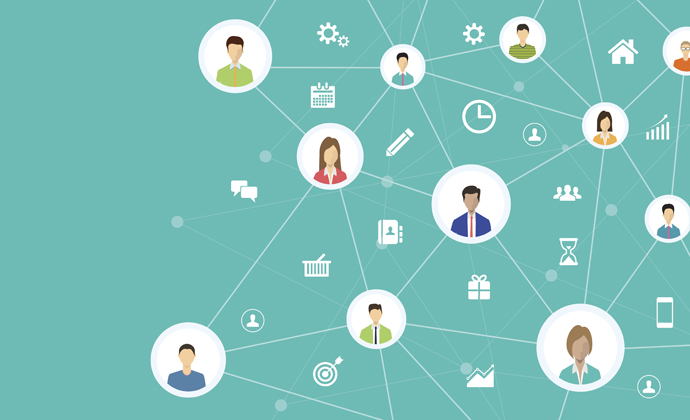 Source: Thinkstock
- Healthcare organization improvement will require industry leaders to recognize the interdependence between clinical quality, patient safety, workforce engagement, and the patient experience, according to a new strategic insights report from Press Ganey.
The medical industry has increasingly seen changes in what constitutes quality healthcare. Driven in part by the shift to patient centricity, organizations are now facing calls for better patient safety, patient-reported outcomes, patient perceptions of care, and cost effectiveness.
"Together, these considerations reflect the totality of the care experience and constitute the fundamental elements of the 'patient promise' of safe, high-quality, patient-centered care," the report authors said. "They are also the building blocks for health care transformation, as evidenced by new research demonstrating the interdependency of these attributes and the collective influence they have on consumer engagement and trust."
Organization leaders have recognized this shift toward patient-centered care and acknowledged that quality care is more than just good clinical outcomes. However, these leaders have tackled patient centricity in a fragmented, siloed way, the reported argued.
While working to improve quality, patient safety, workforce engagement, and patient experience, leadership has assigned teams to overcome issues one at a time. Organization leaders have not acknowledged the interdependency between these factors.
READ MORE: Driving Positive Patient Experiences During Patient Safety Events
"It is clear that performance in each domain does not take place in a silo, but rather, drives and is driven by performance in the others," the report noted. "This means that in order to achieve true health care excellence, health systems have to move the needle on all of them."
Healthcare organizations need to improve in multiple areas in order to see overall improvement, the report noted. An analysis of Press Ganey patient experience scores showed that organizations that improve in multiple domains are more likely to see improvements in their Overall Rating than organizations that improve in only one domain.
For example, an organization that improves only in nurse communication usually does not see as high an Overall Rating increase than an organization that improves in both nurse communication and fall rates. This is because each of these factors depend on one another – a nurse who communicates well with the patient and is attentive might be able to prevent a fall. Patient experience helps improve patient safety, and vice versa.
Because each of these factors are interdependent, organizations must tackle them jointly, the report asserted.
"Long-term success requires more than a series of discrete changes within different areas of operation," the report authors explained. "It requires true transformation fueled by the convergence of the system, its leadership and caregivers around shared goals and an integrated plan."
READ MORE: Positive Patient Experience Key for Good Online Physician Reviews
Organizational transformation can often be a tall order for healthcare organizations. The Press Ganey authors spoke with a number of organization leaders to identify the barriers keeping them from a true organizational transformation and found that goals are too fragmented.
There is little consensus regarding the definitions of quality within each domain, the authors pointed out. Leaders within each domain have limited understanding of how their goals relate to other leaders' goals and they generally don't talk to one another about these issues.
Organizations also lack an effective communication strategy to facilitate collaboration.
There is also limited workforce engagement that could drive a meaningful transformation. Few leaders engage their workforce in goal-setting and brainstorming and there is no definitive plan for linking staffer behavior with improvement.
The report authors designed a six-step organizational transformation framework that will help leadership align their patient-centered goals across different domains and organization staff.
READ MORE: Patient Satisfaction and HCAHPS: What It Means for Providers
"The principles are based on the underlying understanding that organizational performance is a reflection of culture—specifically, the degree to which the culture of an organization nurtures behaviors that align with the values and mission of the organization," the report authors said.
The authors divided each piece of the framework into one of two categories: strategic principles and operational principles.
Strategic principles include:
Commit to a goal of zero harm.
Put patients at the center of the planning, delivery, and assessment of care.
Recognize and define safety, quality, and patient centricity as the primary elements of the patient experience and understand the critical interdependencies between them.
Operational principles include:
Drive change using data and transparency.
Transform culture and leadership.
Focus on accountability and execution.
Each of these steps is targeted at aligning goals across the care continuum. Better alignment will help break down the siloes that have previously prevented healthcare organizations from a meaningful transformation that drives patient centricity along with clinical quality.
"By breaking down the barriers that impede communication and collaboration across teams and aligning the health care workforce with the organization's mission to optimize all aspects of the care experience, health care leaders can chart a course toward sustainable transformation," the report concluded.
"Health care organizations have a tremendous opportunity to advance the industry through a more integrated approach that contemplates and acts upon the interdependencies of safety, quality, experience and workforce engagement. Achieving convergence around these dimensions in both strategy and tactics provides health care leaders with the opportunity to drive greater improvement within their organization and across the continuum of care for their patients."