Understanding Health Equity in Value-Based Patient Care
Health equity means all patients have the same opportunity to achieve wellness.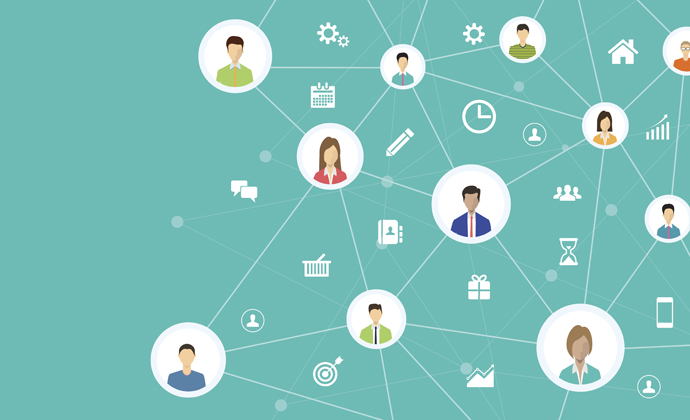 Source: Thinkstock
- Care quality, disease management, and genetic makeup are core parts of patient health. However, stakeholders must also acknowledge that patient health is much more than medical interventions. This is especially true with value-based patient care taking hold and key concepts such as health equity emerging.
Understanding the different components of health equity is the first step to supporting it in value-based patient care. From there, healthcare professionals can begin to link health equity and health disparities, working to address high-risk patients and the social factors that influence their ability to live their healthiest lives possible.
Below, PatientEngagementHIT.com explores health equity and how the value-based healthcare industry is shaping the term.
What is health equity?
Health equity is an important tenet to the Office of Disease Prevention and Health Promotion and Healthy People 2020's agenda, with the organizations defining health equity as "attainment of the highest level of health for all people," the groups write on their website.
"Achieving health equity requires valuing everyone equally with focused and ongoing societal efforts to address avoidable inequalities, historical and contemporary injustices, and the elimination of health and health care disparities," Healthy People 2020 adds.
READ MORE: How Community Health Centers Support Patient-Centered Care
Ensuring health equity amounts to offering all individuals the same chance to be healthy. Good health is certainly determined by the quality of care delivered, the patient's ability to self-manage, and overall genetic makeup. Health equity does acknowledge though that there are more pieces to the health and wellness puzzle.
"Health equity means everyone has a fair and just opportunity to be healthier," says the Robert Wood Johnson Foundation (RWJF). "It acknowledges that it's hard to be healthy without access to good jobs, homes, and schools. It requires concerted effort to increase opportunities to be healthier for everyone - especially those whose obstacles are greatest."
Efforts to drive health equity have always been prevalent in healthcare, according to Healthy People 2020. However, until now those efforts have looked different. Previous work on health equity centered on driving healthy outcomes, such as lower blood sugar, across patient populations.
While there is no denying that lowering blood sugar is a positive outcome, Healthy People 2020 contends that it does not necessarily constitute health equity. Instead, industry experts must get to the root issue (in this example, poor diet knowledge or limited access to nutritious food) to help drive health equality.
There is certainly a moral and ethical obligation to driving health equity. Industry experts argue that all patients deserve a fair chance to be healthy.
READ MORE: How to Develop Community Health, Patient Outreach Efforts
However, there is also a cost benefit to supporting health equity. Patients are less likely to require costly medical interventions when all patients have equal access to the tools and services necessary to remain healthy. This is a significant goal for value-based care.
Linking health disparities and health equity
Health equity and health disparities are closely-linked topics, but are separate terms that are often conflated.
A health disparity is "a particular type of health difference that is closely linked with social, economic, and/or environmental disadvantage," according to Healthy People 2020.
"Health disparities adversely affect groups of people who have systematically experienced greater obstacles to health based on their racial or ethnic group; religion; socioeconomic status; gender; age; mental health; cognitive, sensory, or physical disability; sexual orientation or gender identity; geographic location; or other characteristics historically linked to discrimination or exclusion," the group adds.
Health disparities (sometimes called health inequalities) are concerning because they affect an already disadvantaged social group, according to RWJF.
READ MORE: What Providers Should Know to Improve Patient Access to Healthcare
Even if experts have not established a link between a health disparity and social disadvantage, it nonetheless calls attention to an area that industry experts must address on the road to health equity.
"Health disparities/inequalities are how we measure progress toward health equity," RWJF wrote in a 2017 report. "Health equity is the underlying principle that motivates action to eliminate health disparities/inequalities."
In short, healthcare professionals must address health disparities to create health equity.
What can we do about health disparities, equity?
While it is not necessary to establish a link between a health disparity and a social disadvantage, addressing the social disadvantage is the first step in addressing a health disparity and supporting health equity.
Healthcare professionals can begin by assessing the social determinants of health and identifying how they are affecting health equity. The social determinants of health are the places where patients work, play, and live that affect health. Research indicates that the social determinants of health influence about 80 percent of patient wellness.
The healthcare industry can begin to address the social determinants of health and health disparities through policy changes, according to RWJF.
"If we are serious about eliminating unfair, preventable differences in health outcomes, we must eliminate the unfair social conditions that give rise to them," the group wrote in its 2017 report. "This will require meaningful changes not only in programs and individuals' attitudes and practices, but in policies, laws, systems, and institutional practices that keep social inequities in place, leading to health inequities."
There are also actions available to those on the frontlines of healthcare. Hospital leaders can drive community partnerships that will help tackle these disparities.
Hospital leaders can identify health needs and the social disadvantages that could be driving them through a community health needs assessment. For example, high rates of childhood obesity could be the result of poor school lunches.
From there, the hospital can forge relationships with schools and other key, relevant stakeholders to facilitate child access to healthy, nutritious food.
That type of public program would drive health equity because each child would have the same opportunity to have a healthy diet.
Programs to promote health equity require teamwork. Community health can be a large expense and a substantial logistical undertaking. Hospitals and public organizations rarely have the resources to tackle community projects alone. However, combining the health expertise from a hospital and the community status of certain groups can in turn help reduce health disparities.
It will likely require a multi-pronged effort to support health equity and rid the industry of health disparities. But as more industry experts continue to acknowledge the importance of health equity on patient wellness, these efforts are likely to grow.