Using Patient-Provider Communication for Antibiotic Stewardship
Antibiotic stewardship requires strong patient-provider communication to ensure patient are still satisfied with their care.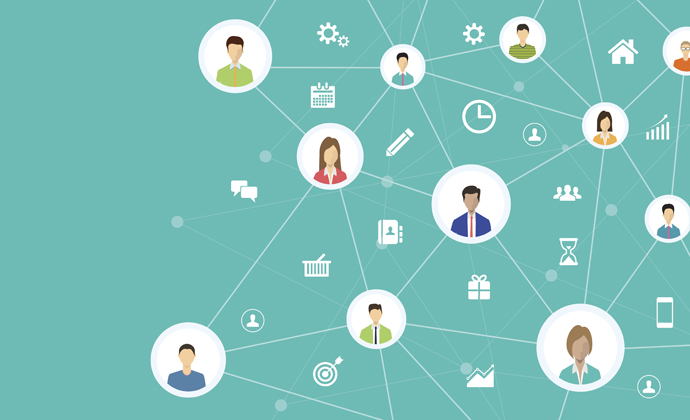 Source: Thinkstock
- As the healthcare industry continues to explore the meaning of quality in healthcare, an examination of antibiotic stewardship may come to the forefront. But as antibiotic prescriptions are shown to correlate with patient satisfaction, providers will need to lean on their patient-provider communication skills to address over-prescribing.
Over-prescribing is prevalent in all areas of medicine, research has shown. Data from the CDC revealed that 30 percent of all antibiotic prescriptions were unnecessary, meaning symptoms could and should have been mitigated using other medicines. One in five emergency department admissions were for adverse events resulting from antibiotic use, the agency added.
Unnecessary antibiotic prescribing has numerous downsides, experts have asserted. Antibiotic resistance is one of the most urgent threats to the public's health, CDC said. When a patient takes an antibiotic, the drug kills some good bacteria while leaving some stronger, more resistant bacteria to multiply. This could render an antibiotic less useful when it is truly needed.
Although all areas of medicine are responsible for some rate of antibiotic over-prescribing, the CDC data, which used figures from 2013 to 2016, showed that urgent care centers over-prescribe at a higher rate than other facility types.
But urgent care centers might be slated for higher prescribing rates simply because of the nature of the conditions these providers see, according to Laurel Stoimenoff, the CEO of the Urgent Care Association and a physical therapist by trade.
READ MORE: How Does Medication Prescribing Impact Patient Satisfaction Levels?
"We represent a significant piece of primary care," Stoimenoff said in an interview with PatientEngagementHIT.com. "The reason that we see the higher prescribing rates in general in urgent care, not necessarily inappropriate prescribing, but high prescribing rates, are just because of the types of people who seek us for episodic care."
In fact, more current statistics from DocuTAP, which specializes in urgent care EHRs, showed that urgent care centers are still prescribing antibiotics at a high rate, although at a rate on par with the rest of the industry. Using data from between 2017 and 2018, researchers found that urgent care centers prescribed in 52 percent of all cases.
In 32 percent of those cases, the antibiotic was not necessary. This was an improvement from the CDC data, which showed unnecessary prescribing in urgent care at 45 percent.
"When we look at our top diagnoses, they do tend to be in all of the "-itises:" pharyngitis, upper respiratory infection, bronchitis," Stoimenoff explained. "Those are the types of things people seek us out for care."
Although many of urgent care's prescriptions are for conditions that do need an antibiotic, there is no denying that the healthcare industry must do better at balancing patient satisfaction and antibiotic stewardship, Stoimenoff said.
READ MORE: Patient-Provider Communication, Education Key for Opioid Prescribing
The fact of the matter is patients do want a prescription to feel better. This is largely the result of the plethora of online medical information that informs patients' treatment choices and "self-diagnosing" habits. A patient may conclude she has a certain condition and insist on an antibiotic to help her feel better.
"And this is not unique to urgent care," Stoimenoff added. "You hear the same thing in primary care. Anybody who's dealing with infectious diseases, viral versus bacterial. You have patients who get on the internet, and they determine, 'This is what I need,' and that's what they come in for."
Data from the Cleveland Clinic has showed that patient satisfaction is largely tied to antibiotic prescribing. When looking at nearly 8,000 patients visiting urgent care for a viral infection, the researchers observed that patients receiving an antibiotic reported higher satisfaction scores.
Although the researchers did not ask providers why they prescribed an antibiotic, a strong pattern of better satisfaction among prescription recipients emerged.
Seventy-six percent of patients receiving no assigned treatment rated their experiences five out of five stars; 86 percent of patients gave five stars when they received a treatment that was not an antibiotic, and 90 percent gave full marks when they received an antibiotic prescription.
READ MORE: Effective Nurse Communication Skills and Strategies
Providers need to balance patient expectations with the reality of treatment best practices, Stoimenoff said. This means using provider communication skills to explain to patients the difference between viral and bacterial infections and the best course of treatment to feel better.
"What I hear the physicians in that room talk about is it really is that conversation about alternatives," she noted. "Because the reason the patient is coming to see us is they feel awful. They feel crummy."
"What we have to do is provide patients with alternatives to antibiotics," Stoimenoff continued. "We must have the discussion with them about viral versus bacterial, and then give them alternative treatments, because I still care about the patient very much, and I know they're visiting because they feel lousy. I want to discuss things that are going to make them feel better."
On an industry-wide scale, provider leadership must treat the issue of antibiotic stewardship as a public health issue, Stoimenoff said. What will help balance patient expectations is better patient education, and that education needs to be done at scale.
"This is like a public campaign that needs to be like the ones we did with seat belts and smoking," Stoimenoff asserted. "The public needs to understand the harm, and it really has to be collaborative between patient and provider."
Urgent care clinics and primary care offices play a key role in this public health messaging, she added.
"If we can't get public announcements out there like we have for seat belts and smoking, where people are running them on television and you're seeing them everywhere, at least we can do some in our own offices," Stoimenoff recommended.
"There should be posters in the waiting room. A lot of offices have a continuous feed on a monitor that's in the reception area. If a patient has to wait, then you can insert messaging about it there."
Furthermore, industry leaders need to make antibiotic stewardship a part of clinical quality. Measuring stewardship and tying it to accreditation or other incentives could make this a reality in healthcare.
That is a key pillar of Stoimenoff's work with the Urgent Care Association.
"We want to be part of the education, but we also have to do our job making sure there are measures in place," she said, explaining that antibiotic stewardship is slated to be a key clinical quality measure in the Association's urgent care accreditation program.
"Starting in 2019, there's new criteria in there. Part of that overarching quality program has to address antibiotic stewardship in some way, because we know how important this issue is," Stoimenoff stated.
In recognizing top performers in this area, Stoimenoff hopes the healthcare industry can share best practices for antibiotic stewardship, she said.
"We're going recognize those who do something about over-prescribing," Stoimenoff concluded. "There's some great best practices out there right now where, long before this study came out, some well-known urgent care centers implemented something through their chief medical officers and their medical committees themselves, where they're monitoring it."