VA Partnership to Drive Veteran Access to Mental Healthcare
By expanding veteran access to mental healthcare, VA and VFR Healthcare hope to reduce veteran suicide rates.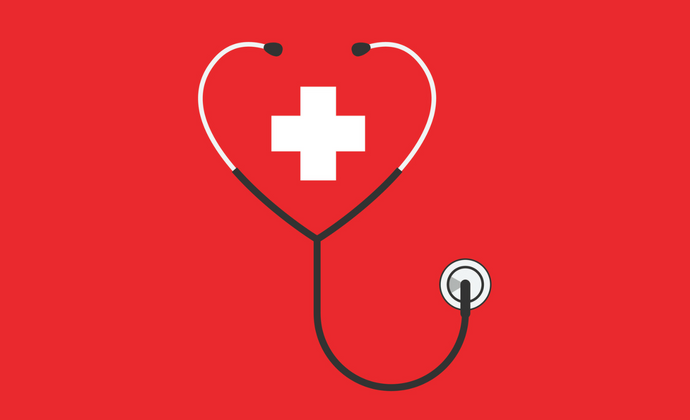 Source: Thinkstock
- The Department of Veterans Affairs (VA) has partnered with Veteran & First Responder Healthcare (VFR Healthcare) to improve patient access to mental healthcare. This comes as a part of the organizations' efforts to address rising veteran suicide rates.
In 2015, veterans accounted for just over 14 percent of all deaths by suicide in the US, according to a recently-released report from the VA. An average of about 20 veterans died by suicide daily in 2015, the most recent year for which the agency has data.
Veterans who had accessed healthcare through the VA were less likely to die by suicide than veterans who had not recently accessed VA healthcare, the agency said.
This most recent partnership between VA and VFR Healthcare aims to connect more veterans to mental and behavioral healthcare. Specifically, the two organizations plan to identify the risk factors associated with veteran suicide and connect veterans meeting that description with appropriate treatment.
"VA has made suicide prevention its top clinical priority and is implementing a broad public health approach to reach all Veterans – including Veterans who do not, and may never, seek care within our system," says Keita Franklin, MD, executive director, suicide prevention, for VA's Office of Mental Health and Suicide Prevention. "VA is leading national efforts to understand suicide risk factors, develop evidence-based intervention strategies, and proactively identify and care for Veterans who are in crisis or at risk for suicide."
READ MORE: Nurses Call for Expanded Scope of Practice to Fill VA Care Gaps
The two organizations will identify patients who have prior suicide attempts, have experienced stressful life events, or who have availability of lethal means. VA and VFR Healthcare will combat these risk factors with approaches such as developing veteran coping mechanisms, making connections to other people, and promoting access to mental healthcare.
These efforts are rooted in prevention, Franklin explained. VA is focusing on preventing a suicide attempt rather than mitigating the aftermath of the attempt, Franklin noted.
"Mental health and substance use disorders are both risk factors for suicide. By working with VFR Healthcare, we position ourselves to treat Veterans before they reach a suicidal crisis point," Franklin says. "There is no wrong door to treatment, whether it is with VA or another provider. Instead, our responsibility is to equip communities to help Veterans get the right care for them — whenever and wherever they need it."
Additionally, VA and VFR Healthcare want to improve public understanding of mental and behavioral health, substance use disorder, and death by suicide, according to Robert L. Pyles, MD, Chief Medical Officer at VFR Healthcare and its owner, Strive Health.
"This partnership between VA and VFR Healthcare is groundbreaking for the service members, Veterans, and their families in need of substance abuse and mental health treatment services" Pyles said. "By working together as partners, we can advance the understanding of substance use disorder, mental health, and suicide among Veterans and provide the critical care to Veterans and their families in need."
READ MORE: VHA Making Progress in Physician Recruitment, Patient Care Access
Specifically, the partnership will work to improve veterans mental and physical wellbeing and expand community involvement to facilitate veteran access to mental and behavioral health resources.
Additionally, VFR Healthcare and VA will identify areas with veterans who are underserved as it relates to mental and behavioral health. The two plan to build new VFR Healthcare clinics in these regions.
On a broader level, VA and VFR Healthcare will work to improve evidence-based psychotherapies research, practice, and implementation across the healthcare industry. The two plan to advocate for such advancement at national conferences, summits, and meetings related to mental and behavioral healthcare.
Program leaders who have also experienced mental and behavioral health needs following their own military service state that these resources are vastly needed across the country.
"We look forward to working in partnership with VA to pursue our shared mission of enhancing substance abuse and mental health services to Veterans and their families and reducing suicides" said VFR Healthcare CEO Eric Golnick.
READ MORE: What Providers Should Know to Improve Patient Access to Healthcare
"As a formal Naval Officer who suffered from PTSD and substance abuse after my separation from the Navy, I am acutely aware of the importance of advancing and improving Veterans' mental health and well-being and expanding community collaboration," Golnick added. "We are here to be 'force multipliers' for the Veterans Administration, and to complement their services in areas that need immediate attention."
This partnership comes as a part of VA's overarching clinical strategy to improve veteran health, according to Acting VA Secretary Peter O'Rourke, MD.
"Suicide remains a top clinical priority," O'Rourke said following publication of VA's veteran death by suicide report. "One life lost to suicide is one too many. Suicide is a serious public health concern in the Veteran population and across all communities nationwide. These data offer important insights to help VA to build effective networks of support, communication and care that reach Veterans where they live and thrive."
In addition to this partnership, VA has worked to improve its crisis line, created systems to improve transition for armed service members during their transitions into civilian life, and launched suicide prevention and intervention training.