Value-Based Care Drives Preventive Care, Care Management
A Humana report revealed that patients in value-based care models benefit from stronger preventive care and care management.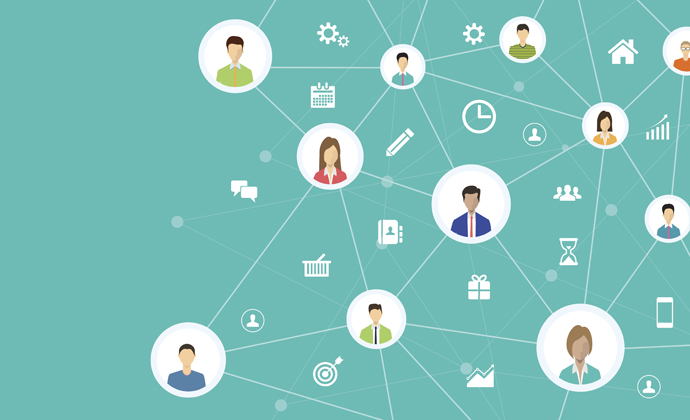 Source: Thinkstock
- Patients receiving care from a doctor in a value-based care model tend to experience better quality care, receive more preventive care, and yield higher medication adherence and adherence to chronic disease management plans, according to a new report from Humana.
The payer's fifth edition of the Value-Based Care Report, "The Intersection of Health + Care," outlines the impacts value-based care models have had on patients and provider practices, underscoring the benefits these care models can have for patients.
Overall, providers in a value-based care model practiced better quality care. By virtue of the payment model, these providers were incentivized to perform better quality care and meet certain care metrics.
For example, the average Healthcare Effective Data and Information Set (HEDIS) scores for physicians in a Humana value-based care model between 2014 and 2017 was 4.21. HEDIS scores are key quality metrics developed by the National Quality Forum. High scores represent high quality of care, Humana explained.
Patients receiving care as a part of a value-based care model also saw better care management and preventive care. These patients receive 11 percent more colorectal screenings and 10 percent more cancer screenings. Patients in value-based care models also yielded 7 percent fewer emergency department (ED) visits and 5 percent fewer hospital admissions.
READ MORE: How Community Health Workers Support Value-Based Care Principles
Care quality trends were prominent in diabetic patients in value-based care models, Humana reported. Nine percent more diabetic patients received their eye exams and between 2 and 3 percent more controlled their renal disease, blood sugars, and neuropathy.
Value-based care models also yielded between 8 and 3 percent increases in adherence to important care management factors such as adult BMI assessment, hypertension medication adherence, diabetes medication adherence, and blood pressure control management.
These successes likely come from the resources provided through value-based care models, according to Roy A. Beveridge, MD, chief medical officer at Humana. Because value-based care models give providers more time and resources, they are able to deliver on these care quality metrics.
"Practicing value-based care works to address the nation's chronic disease epidemic by giving physicians the support and data they need to focus more on prevention and reduce acute care episodes," Beveridge said in a statement. "This model allows physicians to focus time and energy on those patients who need the most support to stay well at home, and out of the hospital. Physicians are clearly seeing the benefit of improved patient outcomes and more shared savings."
Value-based care patients also saw higher medication adherence rates – 83 percent compared to 79 percent. They had higher rates of breast cancer screenings (78 percent compared to 69 percent), diabetes medication adherence (83 percent compared to 80 percent), and medication reviews (96 percent compared to 88 percent).
READ MORE: As Value-Based Care Models Improve, Patients Must Take Center Stage
Organizations achieve these results by focusing on the patients, the report revealed. For example, Central Ohio Primary Care, a large physician-owned primary care practice, achieved value-based care success by implementing the patient-centered medical home.
"Our physicians and care coordinators work together to create individualized plans for patients with a focus on those recently discharged from the hospital," Larry Blosser, MD, the outpatient medical director at Central Ohio Primary Care, wrote in the report as a part of a case study. "Our staff provides in-home visits and personal assistance with the transition from hospital to home, which helps to reduce risks and prevent hospital readmissions."
Additionally, focus on patient wellness has ushered in an emphasis on the social determinants of health, the Humana report continued.
"Physicians are looking for every opportunity to improve the well-being and health outcomes of their patients," the report authors wrote. "This is especially true of physicians in value-based relationships, who may spend additional time and resources getting to know and supporting their patients. There is growing recognition that mental and physical patient wellbeing is impacted by social, environmental and economic determinants of health."
Nearly all patients experience at least on social determinant of health, making it essential that providers and payers alike give these factors some airtime. For example, one in eight Americans experiences hunger, and this introduces a slew of problems.
READ MORE: What Are the Top Patient Engagement Measures in Value-Based Care?
Patients experiencing food insecurity have a higher likelihood of developing diabetes, hypertension, coronary artery disease, or kidney disease; visiting the ED or urgent care; being admitted to the hospital and staying longer; exercising poor self-management; and developing a mental health condition such as depression.
Addressing this issue of food insecurity will benefit the patient and allow the provider to maintain patient wellness and value-based care success.
Putting together the puzzle pieces of value-based care will require organizations to build out their care teams, Humana stated.
"Our experience tells us that, with the evolution of value-based care, PCPs are relying on a team-based approach to stay connected to their patients in their everyday lives," the report said. "We have found it's essential to augment the reach of the PCP with holistic, in-home care services for their recently discharged patients within the first 24 hours of their homecoming."
This will include use of in-home patient consultations, care coordination, clinical care services, data and analytics, patient engagement and remote patient monitoring technology, and virtual health calls through telehealth.
Ultimately, Humana's own success in driving value-based care is due to providers who want to improve patient care, said Bruce D. Broussard, MD, president and CEO of Humana.
"Humana is thankful to the countless physicians and other health care providers whose dedication to their patients is a major reason why value-based care is changing health care for the better," Broussard said. "As Humana continues to expand the functionality of our integrated care strategy with investments in home health and data analytics, we will employ those capabilities to become an even stronger supporter of physician practices as they navigate to value."