Verma: Price Transparency Rule Critical First Step for CMS
In a recent press call, CMS Administrator Seema Verma clarified parts of the agency's new price transparency rules.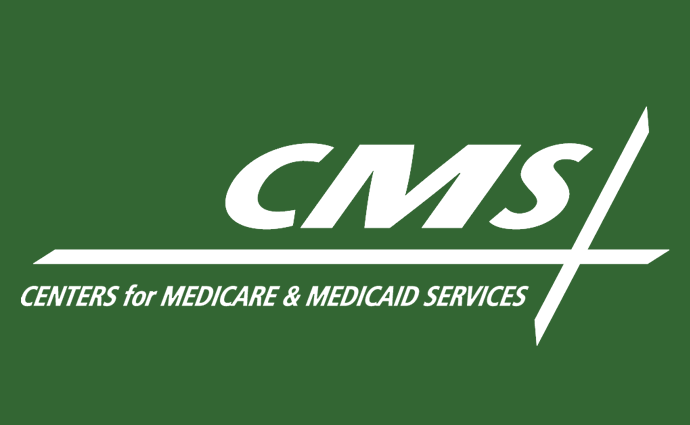 - Healthcare organizations may only need to post chargemaster lists online for now, but that doesn't mean they can't create their own initiatives to improve price transparency, said CMS Administrator Seema Verma in a press call last week.
The call came following significant press coverage of a new CMS policy that requires hospitals to publicly post their chargemaster prices online for patients to view.
The mandates come as a part of the 2019 inpatient prospective payment system (IPPS) and long-term care hospital prospective payment system (LTCH PPS) rules, which were finalized in August 2018.
Per the IPPS and LTCH PPS rules, hospitals must list their prices online in a "machine-readable format." Previously, hospitals were required to make their prices publicly available, but not necessarily in a digital format. Digital price transparency will enable patients to more easily access this information, CMS explained in August.
Recent press coverage featuring expert opinion has highlighted some of the pitfalls of the CMS policy. For one, there are no specific requirements about where hospitals must publish this data, only that it must be in a machine-readable format and online. The CMS rules also exclude any concrete enforcement actions for non-compliance.
READ MORE: Price Transparency Essential to Lower Out-of-Pocket Patient Costs
Additionally, most hospitals are responding by publishing their chargemaster lists, which do not usually represent the out-of-pocket costs patients will encounter and which often utilize hard-to-decipher codes that may confuse laypeople.
"The information hospitals are posting now isn't patient specific, but we still believe it's an important first step, and there's no reason hospitals can't do more," Verma acknowledged during her call with reporters.
"We recognize that at this time, it doesn't give patients all the information they need. For example, it doesn't include the additional discounts that insurance companies may have negotiated, and we're working through these challenges towards the goal of patients shopping based on out-of-pocket costs and quality so that they will have the information they need at the right time to make valued decisions."
But that does not mean hospitals cannot go beyond the requirements thus far set forth by CMS. The current IPPS and LTCH PPS rules are first steps, Verma said, and until CMS can create more comprehensive regulations, hospitals still have the freedom to develop their own methods for price transparency.
"So let me be clear: hospitals don't have to wait for us to go further in helping their patients understand what care will cost. We've seen great examples of tools that go beyond what is required," Verma asserted.
READ MORE: Point-of-Care Price Transparency Needed for Patient Care Access
Furthermore, Verma clarified the Administration's decision to require machine-readable formats for the price transparency lists. This focus on technology will make it easier for the industry to create tools that make sense of price data.
Previous regulations also required hospitals to offer price transparency tools, but were not specific about an online or digital format. This left many patients visiting administrative desks to scan through paper price transparency documents.
A machine-readable format should open the door for technology innovation, Verma said.
"We've updated the guidelines to specifically require hospitals to post price information on the internet in a machine-readable format, this is a historic change from what's been required in the past," she explained. "This, coupled with the already published hospital star ratings on quality, gives patients more information than they've ever had before about the services provided by their local hospitals."
"By requiring the information to be posted in a machine-readable format, we set the stage for private third parties to develop tools and resources that are more meaningful and actionable than a list of codes and prices," Verma added.
READ MORE: How Healthcare Orgs Offer Price Transparency to Patients
As mentioned in the initial IPPS and LTCH PPS rules, CMS is focusing on price transparency to help curb costs for patients. Price transparency should help patients prepare for the costs of their care, shop around for the best value treatment, and potentially create market pressure to drive down overall costs.
"How many of us have received a healthcare service only to find out later we could have received it someplace else for less?" Verma posited.
"The lack of price transparency has resulted in a system that denies a patient the ability to make value-based health decisions centered on out-of-pocket costs. When patients are left in the dark, there is little opportunity for patients to take cost into account for shopable services. Today it's not unusual to see a 50 to 75 percent price discrepancy for the same procedure in the same geographic location."
Price transparency tools, even nascent tools such as those CMS is requiring, will ideally drive patient empowerment and give patients the tools they need to make informed healthcare decisions, Verma noted.
"While the work we have done to empower patients by increasing transparency is unprecedented, we are just getting started as we work to increase price and quality transparency throughout the entire healthcare system," she concluded. "We have to do more. We have to not only increase price transparency, but also recognize that the solution is not as simple as just revealing prices. We also need to make sure patients have the right information at the right time to make a decision."