Verma: Value-Based Care Must Drive Patient-Centered Care
CMS Administrator Verma outlined the agency's efforts for patient-centered care at this year's AHA membership meeting.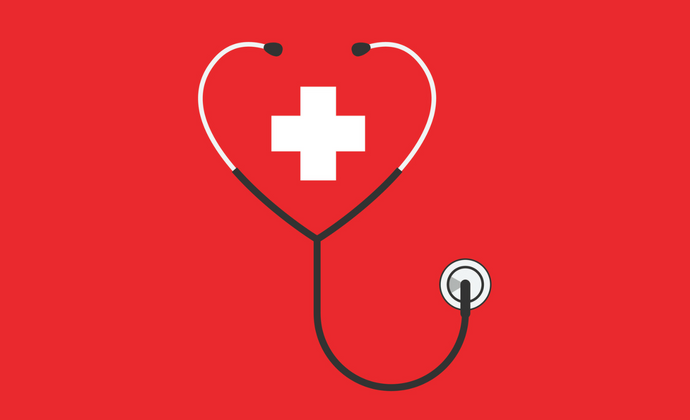 Source: Thinkstock
- Reducing administrative burden in value-based care models and allowing providers to focus on patient-centered care are key priorities at CMS, said agency Administrator Seema Verma in an address at this year's American Hospital Association (AHA) Annual Membership Meeting.
Amidst the healthcare innovation, technology development, and other medical advances the nation has seen in recent years, the patient has still gotten lost in the shuffle, Verma argued. Reportedly convoluted and burdensome reporting requirements for regulatory programs may be the culprit, she said in her speech.
"Another important step in moving to a value-based system, is removing barriers that prevent providers from participating in value based models," she explained.
To combat this, the Administration has launched the Red Tape Initiative and a mission to put Patients Over Paperwork, Verma explained. These programs aim to simplify regulations for engaging in value-based care so these payment agreements may become more beneficial to the patient.
"We're looking at even the smallest ways to eliminate redundancies and burdens that are taking away from patient care," Verma said. "For example, we're now allowing notes written by medical students to count for Medicare billing purposes once the teaching physician reviews and signs off. Again, I realize this may sound like a very small step but hopefully one that helps reduce provider burnout."
Most recently, CMS has amended the Proposed Rule for the Inpatient Payment system. CMS removed 18 measures and are ridding 21 duplicative measures for acute care hospitals, for example.
All of these efforts prioritize putting the patient at the center of healthcare, Verma stated. Providers should be able to focus further on their patients when they do not have to report on numerous regulatory guidelines, she argued.
More patient-centered efforts include conveying more healthcare information for patients. This includes both access to medical data and cost information.
"Patients must be at the center of cost and quality decisions, empowered with the information they need to make the best choices for themselves and their families," Verma said. "This means that we must be completely transparent when it comes to price and quality, and the patient should be the primary controller of their health records, so that they can take those records to whatever provider can deliver value."
Delivering on those promises should give healthcare providers a competitive advantage, Verma stated.
CMS has recently launched numerous initiatives to create better patient data access and price transparency. The MyHealtheData initiative, introduced in March, created financial consequences for organizations that do not share patient data.
The agency has also called on organizations to allow patients to view price data to meet the growing demands of consumerization in healthcare.
"In virtually every sector of the economy, you are aware of the cost of services before you purchase them, except for healthcare," Verma asserted. "Patients deserve, and need to know cost of services, if they are going to be empowered to shop for value. To this end, we are proposing to require that hospitals post their charges online."
While a step forward, Verma acknowledged that online price listings will not solve all of the industry's patient-centered care issues. Verma echoed a request for information about the best methods for meeting patient price transparency needs.
Verma also touched on prescription drug payment reforms to help lower the cost of treatment for patients.
"When patients cannot afford their medications, adherence goes down, and patients get sicker. Life-saving treatments do not mean anything if patients cannot afford them," Verma noted. "Many of our beneficiaries are concerned that they will not have the money to pay for the drugs that they need."
As healthcare continues to embrace value-based care models, it will be important for stakeholders to make patients partners in care. This not only educating patients and offering patients access to their health records, but also creating cost mechanisms that make care more accessible.
Offering price transparency and creating protocol for treatment costs will help patients afford their own care and embark on a wellness path.