VHA Making Progress in Physician Recruitment, Patient Care Access
Despite improvements in understanding physician recruitment and improving patient care access, VHA still has work to do to close care access gaps across the country.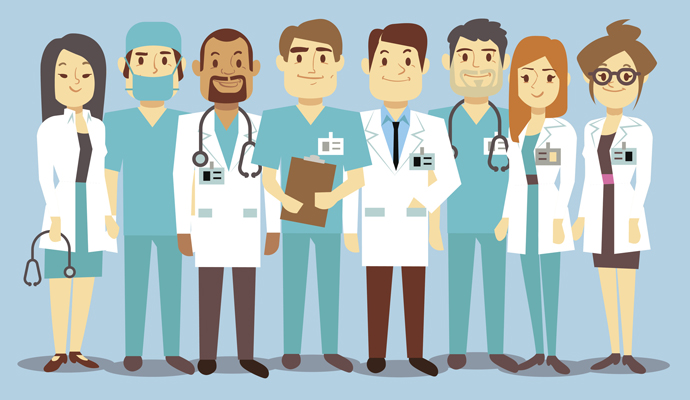 Source: Thinkstock
- The Veteran's Health Administration (VHA) has made some improvements to how it monitors clinician recruitment and retention across the country, but more progress is needed to fill patient care access gaps, according to recent testimony from the Government Accountability Office (GAO).
The testimony, delivered by GAO Director of Healthcare Debra A. Draper, was based on an October 2017 GAO report noting that VHA did not have sufficient mechanisms for tracking clinician recruitment and retention. Specifically, the 2017 report found that VHA did not have enough data about its clinician recruits to properly understand how many clinicians they had and where they needed more.
"GAO found that data were incomplete because they did not include data on the number of contract physicians and contained only limited data on the number of physician trainees—two types of physicians that augment the care provided by physicians employed by VHA," GAO summarized in this most recent report. "Thus, VHA data underestimated the total number of physicians providing care in its medical centers leaving it unable to ensure that its workforce planning processes sufficiently addressed gaps in staffing."
Following the October 2017 report, GAO recommended VHA adopt strategies for maintaining more detailed information about where VHA clinicians practice across the country. Specifically, GAO offered guidance about counting the number of clinicians at each care site, soliciting staff need at various VA medical centers (VAMCs), and recruiting and retaining clinician staffers.
In response to the first set of recommendations, VHA explained that it used its own systems for counting staff across the country. Since the October 2017 report, VHA has implemented a new HR monitoring tool, but the tool does not count physician contractors.
READ MORE: VA Patient Appointment Schedule Tool Receives GAO Approval
VHA did issue some guidance to VAMCs related to reporting their own individual staffing needs. Further work is needed for assessing surgical and specialty care needs, but VHA said it has begun implementing strategies identified in a specialty care access workgroup. The agency said the workgroup will be complete in December 2018.
VHA also followed through on some programs to recruit and retain staff clinicians, but did not do enough to assess program efficacy.
"Without such an evaluation, VHA did not have complete information on the underlying causes of the difficulties VAMCs face, or whether its recruitment and retention strategies were meeting physician workforce needs," Draper noted in her testimony.
GAO thus recommended VHA create a system-wide database with information about clinician staffers to help fill care gaps across the system. Additionally, GAO suggested VHA create an evaluation program for recruitment and retention efforts to make further improvements and identify problem areas.
VHA pointed out that it had begun to create some systems for doing so.
READ MORE: VA Choice Program Needs Reworking Ahead of MISSION Act Revamp
"VHA's Office of Workforce Management and Consulting has partnered with its Partnered Evidence-based Policy Resource Center to evaluate and recommend a systematic approach for allocating workforce management resources," Draper pointed out. "In addition, VHA has added the capability to track physician trainees to its HR Smart database. VHA expects to complete its efforts by September 2018 and September 2019, respectively."
Assessing clinician workforce at VHA has long been a priority for healthcare professionals, Draper explained.
"A strong clinical workforce capable of providing quality and timely care to our nation's veterans is critical to the success of VHA, which operates one of the largest health care systems in the United States, providing care at 1,252 facilities, including 170 VA medical centers (VAMC)," Draper said.
This is especially important as VHA grapples with a looming clinician shortage that could considerably harm patient access to care.
"As the demand for VHA's services grows—due in part to increasing demand from servicemembers returning from the United States' military operations in Afghanistan and Iraq, and the growing needs of an aging veteran population—attracting, hiring, and retaining top talent is critical to VHA's mission to provide high-quality and timely health care for our nation's veterans," Draper added.
READ MORE: What Providers Should Know to Improve Patient Access to Healthcare
To its credit, VHA wholly appreciates the clinician shortage issue. VHA has identified its top priorities for "mission critical" occupations, noting that physicians have the top spot. Specifically, primary care, mental health, gastroenterology, orthopedic surgery, and emergency medicine doctors are critical for VHA.
This all comes under the backdrop of the national clinician shortage. Currently, the Health Resources & Services Administration (HRSA) has the primary care physician shortage at about 7,000 physicians. The Association of American Medical Colleges (AAMC) issued at report predicting the physician shortage could reach 120,000 physicians by 2030.
GAO has noted some other strategies that could help to close this gap for VHA. An April 2018 report noted that better gateways into VHA service through medical education could close physician shortage gaps. However, a close analysis of specific needs in individual VAMCs across the country will till be necessary for judicious allotment of physicians.
Update: This article has been updated with the latest AAMC figures stating that the nation could face a 120,000-physician shortage, per a report released in April 2018.