What Are the Top Patient Engagement Measures in Value-Based Care?
Utilizing patient engagement measures makes patient-centered initiatives more actionable.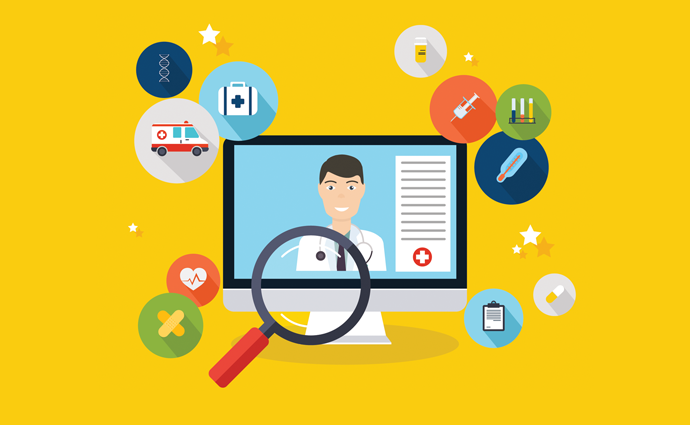 Source: Thinkstock
- With more providers turning to patient engagement to drive success in their value-based care models, they are working to tie those initiatives to actionable results. To meet that need, providers are tapping a variety of patient engagement measures.
Some regulatory requirements, such as MACRA or the MyHealthEData initiative, measure patient engagement by rewarding reimbursement to successful providers. However, those measure are not effective for or revered by all providers.
Many experts say those regulatory burdens are too prescriptive and do not portray their actual patient engagement efforts and results. As such, several healthcare organizations are using their own patient engagement measures in addition to those regulatory requirements.
In theory, a measure that has been adopted for and adapted by an individual healthcare organization will assess the unique, niche needs of a certain patient population.
Below, PatientEngagementHIT.com discusses some of the common patient engagement measures and how organizations use them to drive organizational improvement.
Using CAHPS to assess patient satisfaction
READ MORE: Digital Patient Engagement Measures Aid Clinician Improvement
Patient satisfaction has emerged as one of the most important indicators of a positive healthcare experience. As patients begin to assume greater financial responsibility for their own healthcare, patient satisfaction becomes essential. If a patient has a negative interaction with a certain facility, they can choose to bring their dollars elsewhere.
The CAHPS – Consumer Assessment of Healthcare Processes and Services – surveys are industry standard for looking at patient satisfaction and experience. These surveys assess patient-provider communication, patient education, the discharge process, and elements of the hospital environment. CAHPS surveys are tied to certain aspects of value-based reimbursement and many organizations value the insights they glean.
However, organizations are beginning to tap other sources to understand the patient experience. CAHPS surveys are retrospective, meaning an organization cannot fix its issues to improve the patient experience in real time.
Real-time patient experience surveys can sit at the patient bedside or at different kiosks or sites within a healthcare organization. By gathering patient sentiment while the patient is still in the hospital or clinic, organization leaders can create real-time change.
Point-of-care patient experience surveys are not yet the leading source of patient satisfaction measurement (that title still goes to traditional surveys such as CAHPS), but recent research suggests it may become more popular as organizations work to improve satisfaction.
READ MORE: How Health Centers Measure the Social Determinants of Health
Healthcare organizations are also turning to social media to receive real-time updates about patient satisfaction. While the practice of leaving Yelp or Google reviews still provides a retroactive look at the patient experience, monitoring of other sites such as Twitter or Facebook could help provide insights about a patient experience.
A patient may send a message about a noisy hospital room or a rude staff member, for example. A hospital social media team could pick up on that message and work to mitigate the issue immediately, ideally bringing more satisfaction to the patient encounter.
Understanding the patient activation measure
Healthcare professionals are also concerned with the likelihood that a patient will engage in a certain healthy behavior. It is helpful for providers to know how activated a patient will be in her treatment plan, or her motivation for improving her medication adherence.
The patient activation measure (PAM) is a 100-point, quantifiable scale used to assess patient engagement in healthcare. Researchers previously developed the measure as they sought to define patient activation.
The measure looks at four assessment categories, including:
Believing the patient role in activation is important
Having the confidence and knowledge necessary to take action
Proactively taking action to maintain and improve one's health
Staying the course even under stress
READ MORE: Exploring Patient Reported Outcomes Measures in Healthcare
PAM also looks at patient ability to self-manage problems, ability to collaborate with providers, and ability to navigate the healthcare system.
The PAM has proven effective at assessing both individual patient activation as well as large-scale patient activation initiatives.
Since the development of the official PAM, some researchers have shortened the assessment to yield nearly equal results. Shorter assessments make the PAM more feasible to deploy during all too short patient interactions.
Using patient-reported outcomes measures
Patient-reported outcomes measures (PROMs) are important care quality and quality of life measures. These measures look not at the clinical impacts of a procedure, but the impacts the procedure had on a patient's lifestyle.
PROMs are "any report of the status of a patient's health condition that comes directly from the patient, without interpretation of the patient's response by a clinician or anyone else," according to the National Quality Forum (NQF). "In other words, PRO tools measure what patients are able to do and how they feel by asking questions."
In using PROMs, healthcare providers can measure a patient's quality of life, an essential, patient-centric measure of care quality. While providers must be concerned about the clinical aspects of a procedure, it is also important to make sure that procedure made a patient's life better.
Currently, very few medical professionals are actually using PROMs, according to a 2016 Health Catalyst survey. Only about one-fifth of hospitals routinely use PROMs to understand patient care outcomes.
Seventy-three percent of survey respondents said they planned on integrating PROMs into their data collection strategies within the coming two to three years, however, as industry leaders increasingly recognize the value PROMs can bring to healthcare.
As healthcare professionals continue to revere patient engagement as an essential part of value-based care success, they must understand the level at which their patients are engaged. Assessing patient satisfaction, patient activation, and patient reports about care outcomes will be essential for organizations working to drive more patient-centered care.