What Drives Patient Trust in Online Medical Info Sources?
Patients trust online medical information sources with high usability, clear content, and obvious author authority.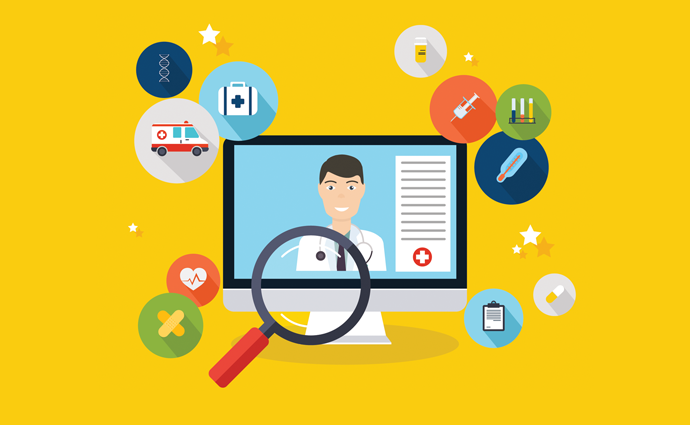 Source: Thinkstock
- Trustworthy patient-facing websites have the power to drive more patient education in the healthcare space. Usability, simplicity, and author authority all drive patient trust in online medical information sources, according to recent research.
Online information sources have become a mainstay in the healthcare industry. Patients are consulting websites such as WebMD and other clinic-based websites to better educate themselves on their health conditions or to partially self-diagnose.
Pew Research found that one in three patients seek health information online before going to their doctors, the research team said, noting these websites' importance in the patient experience.
"The Internet is an important source of health information and advice, and the information obtained may have a significant effect on health care decisions and outcomes and reduce anxiety and depression while increasing feelings of self-efficacy and empowerment," the research team explained.
As such, it is critical that healthcare professionals understand the information on these websites and the way patients make judgments about that information. Clinicians who understand patient trust in medical websites can help patients comb through the many resources online.
"Health information seekers encounter a plethora of Web-based and other sources of health information from a variety of organizations and individuals, and of varying quality, accuracy, and reliability," the investigators pointed out.
"This presents individuals with significant challenges in evaluating and selecting the sources to use, and more specifically, in assessing the credibility and trustworthiness of those sources," the team added.
The researchers conducted an extensive literature review to gather more information about web-based health information sources and what characteristics drive patients to perceive them as trustworthy.
After reviewing nearly 4,000 articles on the matter, the researchers determined that both content and authority of the author or presiding organization have significant effects on patient trust. When content is easy-to-understand and navigable for patients, they are more likely to trust the website. Patients tended not to trust websites that required them to wade through troughs of disorganized information.
Additionally, being able to identify the author or presiding organization made websites more trustworthy for patient information seekers. Websites that offered contact information for the author or identified website owners and third-party contributors were perceived as more credible than those that did not.
The researchers found obvious advertising on the websites was an undesirable feature and did not instill site credibility. However, little other research was identified about the factors leading to negative patient perceptions of health information websites.
The team noted that the lack of research on negative website characteristics leaves a significant gap in knowledge. While information about positive characteristics can help shape authoritative website design, developers have little information about what can be detrimental to their resources.
Patient demographics also have an effect on trust in online information sources, the literature review found. Patients who were older naturally had lower trust in online sources than younger patients.
Additionally, patients with higher income or educational attainment were more trusting in online resources.
The researchers plan on using this information to develop further investigative topics about patient perceptions of medical website credibility, the team said.
"While there is a growing body of research in this area, given the importance of the trustworthiness of WHI, there is considerable scope for future research and theoretical development in this area," the researchers concluded.
The team suggested looking into the relationship between patient variables and website credibility, a better measure of patient trust, a look into specific sources, and investigation into specific patient demographics.