What Role Do Call Centers Play in Patient Communications?
Call centers are essential to patient care access and satisfaction. How are organizations driving call center strategy to achieve those goals?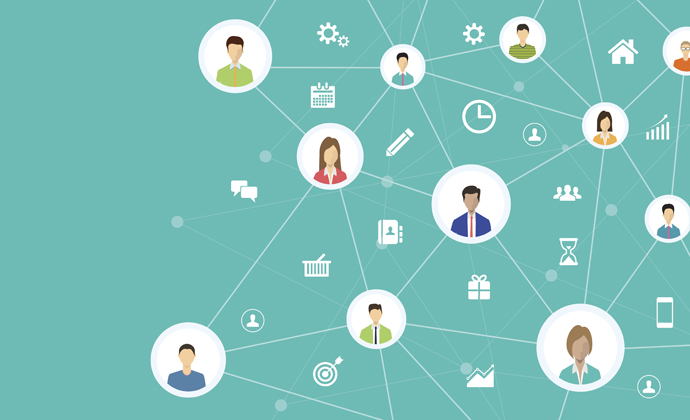 Source: Thinkstock
- Call centers are beginning to fulfill growing and more diverse functions in healthcare organizations, delivering on both internal and patient communication needs, according to a recent Spok survey.
The survey of about 400 healthcare professionals revealed that organizations are using their call centers to respond to changing industry forces. Between organizational consolidation and a focus on positive patient experiences and communications, call centers have come to the forefront.
"As the sheer volume of communication rises, it's no surprise that complexity increases as well," the survey authors wrote. "Regulatory considerations, increasing consolidation of healthcare entities, growing pressures for value-based care, the proliferation of technology, and a constantly mobile staff all add to the challenge of reliably connecting people with the critical information they need."
Call centers are no longer the "answer and transfer" sites in which patients would call and then be redirected to another hospital service line. Instead, call center operators are in charge of numerous tasks ranging from patient communications to relaying information to providers.
Sixty-two percent of organizations are responding to these diverse demands by putting a call center strategy into place. One-quarter of respondents do not have a call center strategy in place, while 15 percent said they were not sure.
READ MORE: Centralized Appointment Scheduling Aids Patient Experience
These strategies are not new, the survey found. Half of organizations have had a call center strategy in place for one to five years, while 19 percent have had call center strategies for over five years.
Although organizations have maintained their call center strategies for some time, these protocols are not static, the survey found. Healthcare organizations have been agile in responding to industry forces that change patient and provider needs inside of call centers.
Sixty-four percent of organizations said emerging technologies have changed their call center strategies. Fifty-seven percent said they have responded to new organizational goals, and 51 percent said they have reworked their strategies as a result of vendor consolidation.
Other common catalysts of strategy change include emerging or evolving roles in healthcare, transformation in clinical communications, and improved call center auditing.
Healthcare organizations view their call center strategies as key enterprise improvements, the survey continued.
READ MORE: 3 Steps to Improving Appointment Scheduling for Patients
Forty-eight percent of organizations consider their strategies an enterprise-wide transformation, while 27 percent say it's a technology project, 12 percent say it's a communication project, and 10 percent say it's enterprise consolidation. This reflects that organizations are asking their call centers to do more, to be the face of the organization, and to be skilled communicators, the survey authors posited.
"We think this signals a recognition that contact center roles and functions are a key part of a hospital/health system's overall strategic plan, not confined to communications policies and procedures," the survey authors stated. "We may further surmise that contact centers are becoming an agent of change (as opposed to a recipient of change) for an organization."
As a result, organizations are tapping experts from departments outside of the call center to lead call center strategy. While operators and other call center staffers are the biggest part of strategic planning teams, organizations also include vendors and consultants (48 percent) and hospital IT departments (36 percent) on the team.
Other strategic team members include clinical leadership, telecom departments, physicians, nurses, and parent organizations, although these stakeholders are less common.
In fact, there is an important technology thread that ties together all call center overhauls and strategies, the survey revealed. Fifty-seven percent of organizations said their IT departments are in charge of call center improvement projects. And as noted above, IT innovations are often the catalyst for call center optimization.
READ MORE: Seamless Appointment Scheduling Fuels Patient Satisfaction
About three-quarters of respondents said they use quality management and analytics software in their call centers.
And as far as hardware goes, organizations use a litany of different technologies such as mobile devices (80 percent), in-house or on-site pagers (79 percent), building WiFi (79 percent), and wide-area encrypted pagers) 62 percent).
Additionally, about 60 percent of organizations are focused on both integrating new digital devices into their call center strategies and administering on-call schedules. Another 36 percent of organizations are looking to improve communication between the call center staff and care teams.
In fact, IT evolutions could be the future of call centers, organizations reported in open-response portions of the survey. Organizations are looking ahead to addressing the consolidation of systems and internal programs, implementing new technologies, and achieving two-way communication between call center teams and clinical teams.
"Healthcare organizations are well aware they operate in the midst of relentless change. Regulatory changes, consolidations of healthcare entities, proliferation of technology, and a constantly mobile staff all contribute complexity to communication workflows," the report concluded.
"It's clear from the survey that the transformations are not yet complete. Most respondents list an abundance of processes and issues that need continued attention, as well as plenty of future opportunities to be addressed."