Why Do Patients Quit Chronic Care Self-Management Programs?
Many patients lose motivation to continue a digital chronic care self-management program.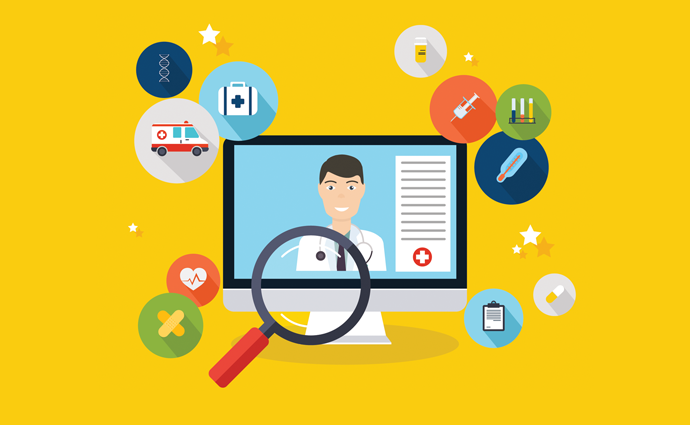 Source: Thinkstock
- Digital chronic care self-management programs need to be at least somewhat tailored to individual patients and include face-to-face clinician interactions to maintain high intervention adherence, according to research published in the Journal of Medical Internet Research.
Digital technology is an emerging tool used to help patients with a chronic disease manage the condition on their own. eHealth interventions are particularly useful for patients with type 2 diabetes, who spend most of their time outside of the hospital or doctor's office.
However, these interventions rarely see high attrition rates. Chronic care management programs have dropout rates as high as 80 percent, the team reported. Understanding the reasons for intervention non-adherence will be key for clinicians and eHealth developers to create stronger programs that spur more patient participation.
The research team explored the reasons for program dropout by surveying 12 patients with type 2 diabetes who dropped out of the Guided Self-Determination digital self-management program. Overall, the patients said they dropped out of the program because of a loss of motivation.
Loss of patient motivation boiled down to four individual factors, the research team said: frustration with health technology, the perception that content was incomprehensible or irrelevant, choosing other activities or perspectives for self-management, and lacking face-to-face encounters.
The researchers suggested including periodic face-to-face interactions between patients and nurses as the first step to improving the eHealth self-management program. Improving patient-provider communications will help alleviate other program pain points, the team suggested.
"Our findings suggest that the current eHealth intervention was seen as less important when the participants had to engage in it on their own time and had no standing appointment with the nurse," the researchers reported.
"eHealth combined with regular consultations may be an important topic in future research, to facilitate the personal relationship between the participants and the health care personnel needed to motivate those who truly need and could benefit from self-management support interventions," the research team continued.
Stronger participant and clinician interactions can help program administrators tailor the intervention to individual patients. Clinicians and eHealth developers should create programs that cater intervention benefits, content, and goals to individual patient preferences. Program administrators can use periodic patient self-assessments to change the course of the program where necessary, further individualizing it.
"It seems important to provide potential participants tailored information about the aim, the content, and the effort needed to remain engaged in the GSD intervention in order to recruit eligible participants who want to take part in and value such an intervention," the research team said. "Filling out reflection sheets electronically and communicating in writing could affect participants' perception of the purpose and value of the questions."
Finally, chronic care self-management programs should leverage more user-friendly and high-security technologies.
"The frustrating technology may have thwarted the participants' sense of competence in managing the Web solution, and thus, reduced their engagement with the intervention," the researchers said.
"This points to the importance of facilitating more user-friendly but high security-level eHealth technology that would support users' sense of competence in managing the solution, and thus, increase their autonomous motivation for intervention engagement," the team recommended.
Clinicians and intervention administrators can also deliver instructions to improve patient eHealth literacy.
These findings are only speculation, the researchers cautioned. The study yielded a small sample size with an uneven gender distribution, potentially skewing the results.
The researchers additionally noted that interviewing patients – and not program administrators or nurses – offered only a single perspective into intervention non-adherence.
These limitations suggest further research.
Nonetheless, understanding at least some of the reasons for low program attrition is a step forwarding in improving digital chronic care management, the team maintained.
"Dropout and nonuse are thus major challenges in eHealth interventions, including those offering self-management support and personalized feedback," the researchers concluded. "This makes it imperative to explore experiences of such interventions among people who drop out."