3 Things to Know to Conduct a Community Health Needs Assessment
Non-profit hospitals are gearing up to report data from the community health needs assessments, which should help inform social health programs.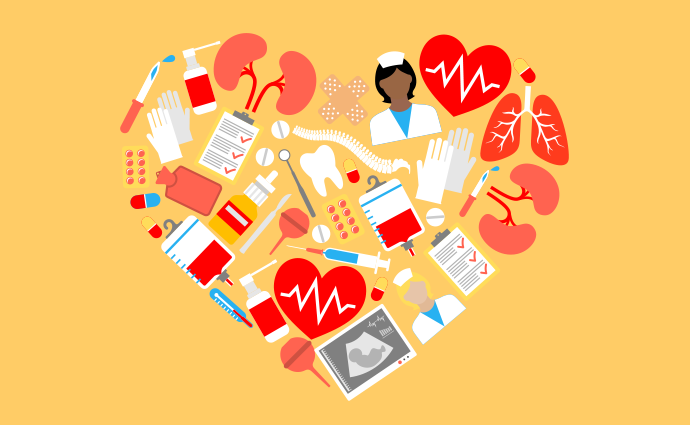 Source: Thinkstock
- As more non-profit hospitals gear up for a new year of addressing the social determinants of health, they have begun issuing notices for completing their community health needs assessments (CHNAs).
From Illinois to New Jersey, healthcare organizations and their community partners are encouraging patients to complete the CHNA in an attempt to improve community health programs and address the social determinants of health.
But because CHNAs do not come complete with government regulations or standard assessment formats, it may be difficult to know where to begin. Below, PatientEngagementHIT.com breaks down the top three things healthcare organizations need to know about community health needs assessments.
What is a community health needs assessment?
A community health needs assessment (CHNA) is survey or questionnaire that tax-exempt hospitals are required to conduct within their communities every three years. These surveys are geared toward understanding the specific health issues within a certain population or area.
"A community health assessment (sometimes called a CHA), also known as community health needs assessment (sometimes called a CHNA), refers to a state, tribal, local, or territorial health assessment that identifies key health needs and issues through systematic, comprehensive data collection and analysis," according to the CDC.
READ MORE: How Community Health Centers Support Patient-Centered Care
CHNAs rely on multisector collaboration between hospitals and other key community stakeholders. Additionally, hospitals must cast a wide net into the community to yield a large and diverse response rate. This will ensure the hospital has accurate knowledge of community health and social needs. Hospitals must also submit this data to the IRS.
From there, organizations need to identify evidence-based strategies to overcome the social needs revealed in the CHNA.
These surveys have become more prevalent since the passage of the Affordable Care Act (ACA). The 2010 legislation included a provision that requires all tax-exempt hospitals to submit a CHNA to the IRS every three years, regardless of hospital affiliation. Each hospital within a single health network, even those that serve overlapping populations, must submit a separate CHNA.
This provision is enforced under penalty of losing a hospital's non-profit status. Non-profit status has tax benefits that allow hospitals to work with more revenue and implement services that benefit patients and communities. In 2017, an unnamed hospital lost its tax-exempt status for failing to submit CHNA data.
The hospital responded to IRS's actions by stating that it "had neither the financial wherewithal nor the staffing to devote to the specific requirements of Treasury Regulation 501(r)-3 for conducting a proper Community Health Needs Assessment every three years."
What is included in a CHNA?
READ MORE: How to Develop Community Health, Patient Outreach Efforts
There is no standard set of questions a hospital must ask in their CHNA. Because it is community-specific, the government has not created a standard list by which hospitals must abide.
Hospitals should consider their unique communities when designing these surveys. A rural community might not ask patients questions about urban public transportation systems, but they might ask about the distances patients have to travel for care, for example.
There are also some overlapping social and health needs that industry thought leaders recommend all hospitals investigate.
The CDC suggests most hospitals look at community health resources, patient access to care, health-related factors (i.e. smoking and drinking habits), the social determinants of health, health service utilization, health status (i.e. mortality rates or rates of chronic illness), and community demographics.
It would benefit hospitals to ask more targeted questions about needs for which the hospital can design resources, according to Mary Ann Cooney, the Chief of Medical Systems Transformation at the Association of State and Territorial Health Officials (ASTHO). Cooney is a seasoned expert on CHNAs, and noted that it is most efficient for healthcare organizations to use the resources they have refined to address social needs.
READ MORE: What Providers Should Know to Improve Patient Access to Healthcare
For example, questions about teen pregnancies or pregnancies amongst homeless women could help the hospital design programs for subsidized or fully-funded maternity care. The point of the CHNA is to help hospitals revamp and update their programs, or build new ones where a pressing need emerges.
"Now healthcare professionals see CHNAs as a real guiding tool to conduct the programs that they have that are most meaningful to the community," Cooney explained in a previous interview with PatientEngagementHIT.com. "Especially now in the environment where quality payments are being made and Medicare has put forth regulations about quality and access and pricing being very efficient."
CHNAs help inform further community health projects
As noted above, the goal of a CHNA is to help improve or create new community health programs. If the results of the CHNA reveal a significant and growing food security problem, the hospital can leverage its own resources to help populations access enough nutritious food.
At Kaiser Permanente, this means making new partnerships with community stakeholders who might have resources or expertise the hospital needs to utilize. Community health partnerships help hospitals thrive when there is a scarcity of resources, and helps strengthen community bonds for the sake of the health of its population, according to Pam Schwartz, MHP, Senior Director of Community Impact and Learning for the health system.
"These health needs are big and they're complex and one hospital or hospital system can't address them alone," Schwartz said in an interview with PatientEngagementHIT.com. "You really have to figure out how to partner with other people, other organizations, the business leaders, the health departments, and so on."
Community partnership is essential when conducting the community health needs assessment, Schwartz explained. This helps expand patient access to the survey. But community partnerships are also valuable after survey completion and analysis.
"We engage community partners as we're assessing the needs, but then we also engage them again as we're planning our responses so we could really understand the complexity that's going on in our communities and really think about the best way to address them informed by community input," Schwartz explained.
These partnerships aid the hospital in delivering health outside of its facility. Data shows that most of patient health is determined by her experiences outside of the hospital, so delivering care and wellness is essential.
"We really had to think about how to move beyond the walls of healthcare and how we can get our own health system to think about health in these ways because these are new areas for us," Schwartz noted. "We've really started to think more carefully about how we can become part of the solution by addressing things such as housing, transportation, violence, or jobs."
Going forward, CHNAs will allow hospitals to support patient health and the social determinants of health. Through community health programs, hospitals can ensure patients stay healthier and visit the hospital or clinic less, a key factor in value-based care models.
"CHNAs open a window to prevention and to social needs in a way that is critical to value-based care," Schwartz concluded. "It shows the integration between clinical work like health outcomes and community barriers to health like transportation, housing and food insecurity, including informing how you can address people with complex health needs."