3 Lessons from Retail to Enhance Consumer-Centered Healthcare
Hospitals can adopt billing strategies from retail stores to improve the patient experience and support consumer-centered healthcare.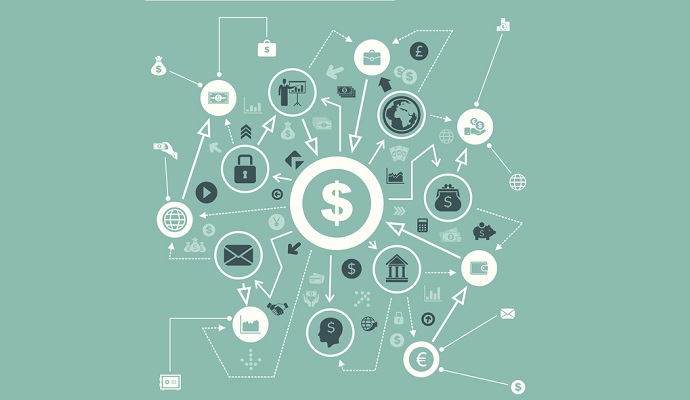 Source: Thinkstock
- In the wake of increased out-of-pocket patient spending and value-based care initiatives, the medical industry is embracing the importance of consumer-centered healthcare. Patients are being viewed as key stakeholders in their own care because they have newly recognized purchasing power that will determine where patients receive their care.
Many healthcare organizations, such as Arizona-based Banner Health, are tapping into retail-oriented strategies to transform the patient experience and draw more consumers.
"As consumers have more choice and healthcare decisions impact their wallets more, they will increasingly compare their healthcare experience to the expectations they have developed in other aspects of their lives," David Kriesand, Banner Health's Vice President of the Consumer Experience Center, said in a previous interview with PatientEngagementHIT.com.
"Healthcare organizations will need to live up to a new service expectation if they want to continue to win the business of their service savvy customers," Kriesand added.
Patients are fronting costs the way they do when they visit a Target or buy groceries. As such, patients are emerging as healthcare purchasers with similar retail-oriented expectations.
READ MORE: Top Challenges to Collecting Patient Financial Responsibility
Amidst the fundamental imperative of delivering quality care, healthcare organizations should look to retail for lessons on how to drive consumer-centered healthcare.
Patients have purchasing power
Recognizing that patients are customers with strong purchasing power is key to understanding the consumerization of healthcare. Patients are seeing major out-of-pocket price hikes and are confronted with being a major payer for their healthcare.
A 2016 survey from InstaMed found that 74 percent of providers have observed an uptick in patient financial responsibility in recent years. A separate survey from the Physicians Foundation showed that one in four patients forgo care due to prohibitive costs. Those who do absorb those high costs are looking for a quality experience.
As a result, patients are prioritizing quality care and a positive experience when their own dollars are on the line.
"As consumers have more choice and increased personal out-of-pocket expenses, they will be more selective with their dollars and look for experiences that are easy, personalized and build an emotional connection," Banner Health's Kriesand explained. "This is no different from what we all experience with companies like Apple, Amazon, USAA and American Express."
READ MORE: How Consumers and Providers See Patient Engagement Differently
Patients are increasingly recognizing their purchasing power, according to recent surveys. Therefore, patients are demanding certain experience and payment features, such as digital bill pay and price transparency tools.
Another InstaMed report from 2017 showed that 68 percent of patients want digital bill pay functions in their doctors' offices. Currently, only 20 percent of patients are able to make any sort of payment digitally, the survey showed.
As price transparency tools go, patients may be less eager. A 2017 study published in the American Journal of Managed Care showed that patients don't usually use online price estimator tools, but that is because patients face a handful of barriers to using them.
Salience is lacking, for example. Patients often forget to check price transparency lists when making healthcare decisions, even though patients know this information would be helpful.
Patients who do remember to use price transparency tools face another hurdle: they must prioritize this information amongst other care decision factors, such as quality of care and proximity to home or work.
READ MORE: Demonstrating Value Key to Consumer-Centered Healthcare
Healthcare providers working to improve consumer-centered healthcare should continue to push cost transparency tools and make the tools more accessible. Organization leaders may also include price information along other patient experience factors to help patients use this information in tandem with other decision-making factors.
Access must be centralized
One of the perks of the retail experience is that consumers are generally able to access what they need in one centralized location. While stores often specialize in one specific area, consumers can access them using a single shop, website, or customer service hotline. And thanks to shopping centers and malls, customers only truly need to make a handful of stops.
Healthcare is slowly embracing the model of offering one centralized access point. This will be key as health systems continue to merge into vast websites of hospitals and clinics.
At Aria – Jefferson Health, organization leaders adopted a technology to help centralize appointment scheduling across the growing health system. The tool helps weed out "non-productive calls," such as ones asking for directions or parking information using automated messages. It also helps patients with pressing concerns to connect with a live call center representative.
Cutting out the noise and digitizing the process has helped call center experts connect patients with all aspects of the health system, instead of one individual clinic or provider, said Aria Senior Director of Health Information Management Sigrid Warrender.
"Instead of looking at a single physician appointment book, we can now look at 100 physician appointment books at the same time during a single call," Warrender said in a previous interview with PatientEngagementHIT.com. "I think this is hitting every health system today because every health system needs to manage the multiple locations they now own."
Summa Health VP of Business Development & Access Ellen Smith calls the consolidation of healthcare access an Amazon-like experience. Patients should be able to access a health system through one channel, instead of switching from phone, to email, to patient portal, back to the phone again.
"If you look really closely at Amazon, it's really hard to find a phone number because you can fulfill what you need through the online experience," Smith pointed out. "We're working to provide that. It's certainly an evolution and a work in progress for us, but if someone selects to do business with us online, we want to fulfill that need through an exceptional online experience."
While Summa does offer multiple channels, Smith said each channel should be is one individual experience. Patients should not have to jump around, she explained.
"In whatever way people get to us, we want to provide an access experience that meets their needs and doesn't require them to 'change channels' because that can get very frustrating and people can get lost in that process," Smith asserted.
In taking these consolidation lessons from retail experiences, healthcare organizations can ensure seamless healthcare access for their medical consumers.
Quality, experience will impact customer satisfaction
"Money back guarantee," are three simple words that many consumers hear on television infomercials and read on packages for emerging products. Although long used in the retail space, money back guarantees are only starting to emerge in the healthcare space.
Some healthcare organizations are taking the consumerization of healthcare to heart. At Geisinger Health System, leaders have developed the Proven Experience program, which serves essentially as a money back guarantee for healthcare quality, according to a report from PricewaterhouseCoopers.
The health system had long advocated for creating a better patient experience, identifying the healthcare consumer as one of the most important stakeholders in the hospital.
This program forced Geisinger to put its money where its mouth is, and it has paid off, according to Geisinger Vice President of Revenue Cycle Barbara Tapscott.
One year into the program, the health system refunded about $120,000, a relatively small figure, Tapscott told PwC.
"People thought, we're just going to give money away," Tapscott said at the Healthcare Financial Management Association 2016 annual conference.
"We haven't, but it took that leap of faith. We're not doing anything significantly different from what we've done before. But we have to put the focus on the patient's experience. This is how we build loyalty."
Geisinger put its own money on the line for driving a positive patient experience, with each doctor and hospital leader with a financial stake in their efforts. As a result, the system was able to both prove its positive patient experience and incent providers to continue delivering that quality of care.
Healthcare organizations are going to need to be creative in the face of a highly consumerized healthcare industry. Patients facing increasing financial responsibility will be put in the driver's seat for their care, and make treatment decisions accordingly. Just like a shopper in a department store, patients are going to make healthcare purchases based on quality care or product and a positive overall experience.