77% of Patients Want Access to Virtual Care, Telehealth
Patients respond to healthcare consumerism by demanding virtual care and telehealth access, surveys show.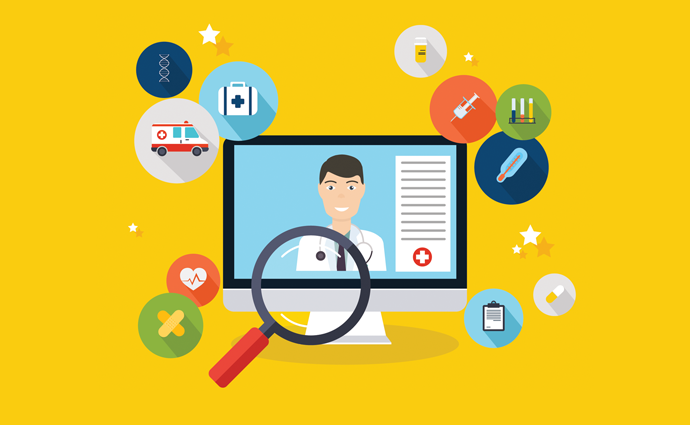 Source: Thinkstock
- Patient demand for virtual care and telehealth access is high despite some provider viewpoints, according to recent data from the Advisory Board.
The Virtual Visits Consumer Choice Survey, which included over 5,000 patients across the country, found that 77 percent of patients are willing to conduct a virtual care encounter, and 19 percent of patients have already done so.
This is contrary to what survey authors said is a widespread provider resistance to virtual care. The survey authors contend that providers think patients want in-person relationships with their providers.
To clarify, that viewpoint is not concrete fact. HIMSS Analytics data from April 2017 showed that 71 percent of providers are using and value telehealth.
However, the Advisory Board survey highlighted the shift to patient-centered healthcare. Patients want their providers to adapt to the digital economy and to offer more convenient care as consumerism continues to grip the industry.
Patients have grown accustomed to using technology in other transactions, the survey authors said. Technology makes these experiences more seamless and convenient, and patients are also starting to demand technology in the healthcare space.
"Across industries, consumers have become accustomed to using virtual technology for both real-time and asynchronous interactions. Health care providers can no longer wait to catch up," said Advisory Board National Strategy Partner Tom Cassels.
"Providers have designed care access around their own convenience and will increasingly find patients willing to pay for their own convenience and alternatives to driving to physician offices for medical expertise," Cassels continued.
Seventy percent of patient respondents said they were willing to use virtual care for various visit types. E-prescribing, pre-surgical consults, some post-operative appointments, receipt of oncology results, and chronic disease management check-ins ranked as the most preferred virtual care types.
Although patients expressed interest in testing virtual care, they nonetheless had reservations, the survey showed.
Twenty-one percent of respondents reported some concerns over care quality, and 19 percent had concerns about provider ability to offer virtual care. Experiencing a failed telehealth encounter may be frustrating for patients who would subsequently have to go into the office for a visit, the survey pointed out.
In total, only 9 percent of patients said they had no concerns about virtual care visits.
Industry professionals have identified other drawbacks to virtual care, the survey authors pointed out. Some specialties simply are not conducive to virtual care, such as physical therapy or orthopaedic follow-ups. Providers need to work with patients in person to receive optimal results.
More discussion-based visits tend to work better with telehealth, most experts agree.
Additionally, interstate licensure creates a challenge for providers looking to administer virtual healthcare.
However, the survey authors maintained that virtual care will continue to grow as healthcare consumers continue to demand it.
"Direct-to-consumer virtual specialty and chronic care are largely untapped frontiers," said Advisory Board Research Consultant Emily Zuehlke. "As consumers increasingly shop for convenient, affordable health care—and as payers' interest in low-cost access continues to grow—this survey suggests that consumers are likely to reward those who offer virtual visits for specialty and chronic care."
As such, healthcare providers, policymakers, and digital health developers need to create strategies to overcome these challenges within their specific purviews.
Patients have long been in favor of telehealth visits, according to separate research. An October 2016 report from the American Telehealth Association (ATA) and WEGO Health showed that 22 percent of patients have had a telehealth encounter.
While half of those respondents said their providers offered the virtual care option, the remainder said they sought out telehealth themselves.
"Clearly consumers are not only becoming aware of telemedicine but starting to demand access to it," said American Telemedicine Association CEO Jonathan D. Linkous. "It is becoming a part of the standard of care that should be made available throughout the country."