Assessing Online Symptom Searches, Patient Self-Diagnosis Habits
Online symptom searches and informational sites can lead to patient self-diagnosis or self-misdiagnosis.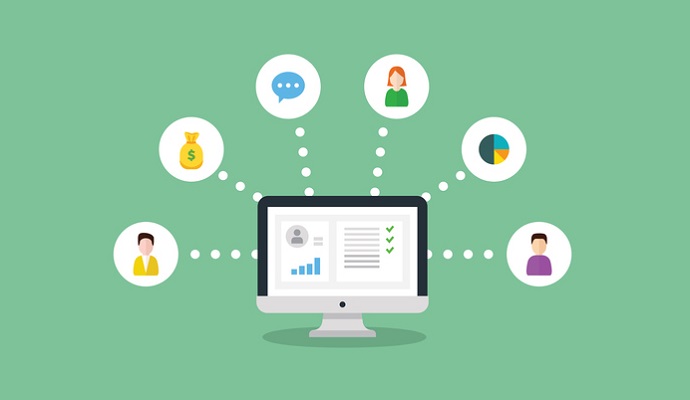 Source: Thinkstock
- Amidst the push for more patient engagement in healthcare, an adverse consequence has arisen: patients often use digital resources for online symptom searches and to develop their own self-diagnosis, which may not always be accurate.
Well-meaning patients might enter their symptoms into Google or WebMD with the intent to educate themselves prior to a doctor's visit or to assess which kind of care site they should visit and when.
These online searches can have negative impacts, according to Michael Warner, MD, a critical care specialist and chief medical officer for Ask The Doctor.
"Patients who use these sites to search their symptoms may have convinced themselves that they have a certain condition," Warner said in a previous interview with mHealthIntelligence.com. "This may lead them to ignore symptoms that don't fit with what they feel they have. This is known as confirmation bias."
Google searches and algorithmic symptom checkers may have good intentions and solid science behind them, but may also be missing the nuance and art of a doctor assessing her patient, Warner maintained. This lost element can result in misdiagnosis and adverse health outcomes.
READ MORE: 4 Patient Education Strategies that Drive Patient Activation
Below, PatientEngagementHIT.com further explores online symptom search tools and self-diagnosis.
How prevalent is online resource use, self-diagnosis?
It is difficult to identify a definitive number of patients who have used an online health information resource or self-diagnosed online. However, some researchers have broached the subject.
An oft-cited 2013 report from Pew Research Center found that 35 percent of Americans had used an online resource to determine what kind of medical condition they may have. Forty-six percent of those patients said their online self-diagnosis led them to seek medical attention, while 38 percent said they allowed the symptoms to run their course.
In that same survey, 72 percent of respondents said they looked online for some type of medical information, with 77 percent saying they usually started with a Google, Bing, Yahoo, or other search engine search. Thirteen percent said they started with a WebMD search.
A separate 2012 survey from Wolters Kluwer Health found that about three in 10 patients have used online information to develop a self-diagnosis. Forty-eight percent said they conduct these searches to be better informed going into a doctor's visit, while 29 percent said it's easier to obtain information online than from another source.
READ MORE: What Consumer Characteristics Predict High Health Literacy?
Sixty-seven percent of patients said this information makes them feel better informed, and 77 percent said they take their knowledge to a subsequent doctor's visit.
The internet has made information-seeking easier than it has ever been before, making it quicker and simpler for patients to obtain a diagnosis online. As the number of online medical resources continues to grow, it is likely that patients will face more options for digital symptom searches.
What motivates patients to use certain resources?
Patients are not selecting their online medical information sources indiscriminately. Research published in 2017 showed that certain website characteristics instill confidence in patients, motivating patients to choose one source over another.
A literature review of over 4,000 related studies found that content navigability and author authority have a positive effect on patient trust in a resource. When content is easy-to-read and well-organized, patients are more likely to trust it.
Additionally, patients trust websites published by authors with numerous medical credentials and notable authority. Patients' trust levels increased when they could identify the author or had access to contact information for contributors.
READ MORE: How Providers Can Address Online Physician Reviews, Social Media
The literature review also revealed characteristics that detract from patient trust in medical resources. Websites with advertisements are viewed as untrustworthy, the researchers said.
It is helpful for medical professionals to understand the motivating factors that push a patient into accessing a certain resource. This knowledge allows clinicians to predict which resources their patients may tap into for self-diagnosis, for example.
Despite the standards patients hold for information access, using online resources to self-diagnose could have negative consequences, separate research has found. A 2015 study from Harvard Medical School found that online resources supporting patient self-diagnosis often contain suboptimal information.
Research assistants entered sample symptoms into 23 different algorithmic symptom checkers. Symptom checkers yielded an accurate diagnosis only 34 percent of the time, the researchers found. These results highlight a need to reassess the use of online symptom checkers and educate patients on the suboptimal results.
How should clinicians approach self-diagnosing patients?
Understanding how often and in what fashion patients interact with online diagnostic information is critical for clinicians. Clinicians can use this information to correct patient propensity to access online symptom checkers and to self-diagnose.
The experts from the Harvard Medical School study indicated that clinicians do not need to shun online symptom checkers altogether. Although the algorithms yielded few positive results, they did help guide the patient to the appropriate care facility. Even when these symptom checkers did not provide the correct diagnosis, they were usually correct about whether the patient should visit the ED or another clinician.
"These tools may be useful in patients who are trying to decide whether they should get to a doctor quickly, but in many cases, users should be cautious and not take the information they receive from online symptom checkers as gospel," said senior author Ateev Mehrotra, associate professor of health care policy and medicine at HMS and Beth Israel Deaconess Medical Center.
Industry professionals have acknowledged that confronting or in some cases discouraging patients who seek online information can be problematic.
"The issue presents a double-edged sword: While self-diagnosis threatens medical authority, it's also associated with better patient compliance and self-care," Dignity Health physical therapist Rami Hashish, PhD, DPT, said in a post on the hospital's website. "Essentially, the character trait that drives someone to seek out medical information is the same that accelerates a desire to improve and therefore follow a plan of care."
Doctors may be wary about quelling that spirit in their patients and also concerned about allowing a self-misdiagnosis to perpetuate.
Hashish recommended clinicians use their interpersonal skills to commend the patient's efforts in learning more about and participating in her own health. Then, clinicians should use empathy and compassion to correct the patient's diagnosis.
Clinicians can also direct patients toward better health resources to help inform them going forward. Clinicians must educate themselves about the patient-facing resources available, and select the ones that best fit with their practice philosophy, recommended Warner, the doctor from Ask The Doctor.
"Physicians should become familiar with the online resources available to patients and identify the best ones," Warner said.
"Additionally, including links on the office website to appropriate resources can be helpful for patients looking for a trusted source," he added. "Physicians should also take the time to explain why the Internet's 'diagnosis' should be taken with a grain of salt. While Google's symptom search can provide background information, patients should still consult a physician or healthcare professional to ensure they have the correct diagnosis."
Ultimately, clinicians must also be responsible for staying up-to-date on the best practices for patient education. This means assessing and vetting which resources their patients access, and empowering patients with the knowledge necessary to draw conclusions about online resources.