Closing Language, Patient Safety Barriers with Interpreters
Using an interpreter to close language gaps in non-English-speaking patients can help improve patient safety.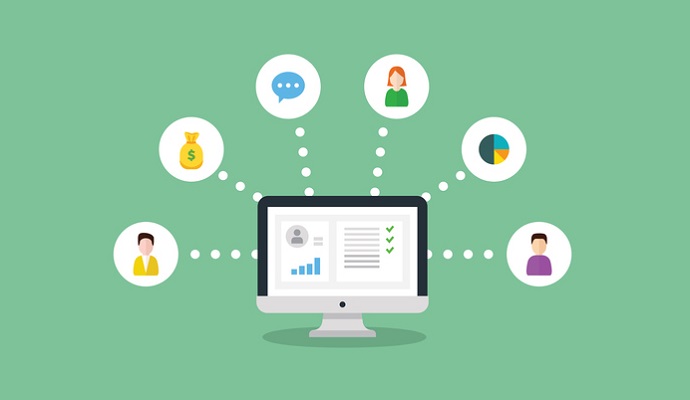 Source: Thinkstock
- In an increasingly diversifying patient population, it will be crucial for healthcare organizations to adopt strong interpretive services to ensure patient safety and a positive patient experience.
By offering strong interpretive services – whether from in-person interpreters or digital services – healthcare organizations can make non-English-speaking patients feel more comfortable during care encounters.
A 2017 Oliver Wyman and Altura Institute survey showed that just under half of Spanish-speaking patients observe communication barriers with their providers, detracting from their overall health experience. In essence, having interpretive services makes patients feel more comfortable while in the hospital or doctor's office.
Overall wellness and patient safety can also slip when patients can't access essential informative materials or have meaningful conversations with their providers, said Southcoast Health Chief Medical Officer Robert Caldas, MD.
"As a physician, we always want to make sure that the patient is getting the message and really understands what we're trying to tell them," Caldas explained in an interview with PatientEngagementHIT.com.
READ MORE: Understanding National Patient Language Proficiency, Barriers
Having a proper interpreter, such as one who is trained in medical interpretation or digital services, also is key for making sure information is accurate.
About 21 percent of the US does not have high English proficiency, according to 2013 data from the US Census Bureau, the most recent year for which the Bureau has this type of information.
Those language barriers put about 9 percent of the US population at risk for an adverse patient safety event as the result of a language discrepancy, according to a 2012 report from the Agency for Healthcare Research and Quality (AHRQ).
Many patients try to fill language barriers by having a family member or loved one advocate for them at the point of care. Although family involvement in healthcare is important for the patient experience and safety, experts say family members should not be the sole interpreter during a healthcare encounter.
"Family members would sometimes fill in the gaps, but you never know of their level of understanding of the topic and what they're translating to their loved ones," Caldas said. "It's really important to us to make sure we have qualified, trained personnel who understand the medical terminology, understand the concepts, and can translate that into a form."
READ MORE: How Patient Safety Factors into the Patient Experience Puzzle
In fact, the Joint Commission legally requires healthcare organizations to offer interpretive services at the point of care. When patients do insist on having a family member interpret for them, Southcoast providers must use a trained interpreter to add to the family involvement.
"Having the family interpret, they try to minimize the content of what is being said, but they don't understand it themselves," added Virginia Creamer, Southcoast's Manager of Interpretive Services. "We really discourage that. If the patient chooses their family to interpret, physicians use interpretive videos to ensure that what the family is interpreting is accurate."
Southcoast has also been highly active in using interpretive services at the point of care out of pure necessity.
"We have a high immigrant population in the area," Caldas pointed out. "These individuals might be non-English-speaking or have very limited use of English. We also do have frequent demands for American Sign Language as well. I think it is a fairly prevalent issue."
Southcoast Health employs some interpreters throughout the health system, which spans the south shore of Massachusetts and some of Rhode Island. These individuals help preserve the humanistic, face-to-face encounter that is so vital to forming strong patient-provider relationships.
READ MORE: How Hospitals Can Raise Patient Satisfaction, CAHPS Scores
"From an operational standpoint, you can't beat the face-to-face encounter," Caldas explained. "There is so much information that you can gain not only from verbal cues but from visual cues. Our goal would be to have as many of those face-to-face encounters as we can."
However, using a human interpreter can become time-consuming. When clinicians find they need an interpreter to bridge the language gap between themselves and a patient, they must call the interpreter, wait for him or her to arrive, and then continue with the care encounter.
Using human interpreters has become less realistic as the health system and patient demand continues to grow.
"As our system expands and the need for interpretive services expands, you can't be in multiple places at one time," Caldas noted. "We realized that we needed a solution that would actually allow us to better service the calls that we were receiving."
Creamer led Southcoast in adopting Stratus Video, a provider of in-office video interpretive services. Using video interpretive services helps meet patient demand when a human interpreter may not be readily available.
"Because interpretive services are so unpredictable, we really wanted to have in-the-moment availability for patients and staff to be able to communicate," Creamer said.
Video interpretive services have benefited Southcoast Health beyond offering convenience, the pair said. While the health system's human interpreters only interpret in Portuguese, Spanish, Creole, and Cape Verdean, the videos allow clinicians to access any language, filling all language barriers that might arise.
The videos also offer interpretive services in American Sign Language, a rare find, Creamer pointed out.
But if the humanistic, interpersonal interaction with a human interpreter is so important, how do Southcoast providers make up for this while using the videos?
Having the practicing clinician present, even with a language barrier, is usually enough to show empathy, Caldas argued. There are certain things that cross all languages, such as body language and voice inflection.
"Because the sending clinician is there, people can sense someone's non-verbal cues and messages," Caldas explained. "The tone, the inflection even of the clinician not speaking that primary language, patients can understand that and can read that in someone."
Using an interpretive tool that is not a human can also have its benefits for patients, Creamer added. Often, patients who visit with a human interpreter become concerned that another person within their cultural community knows some of their health information. Although Southcoast's human interpreters are bound by and abide by HIPAA privacy rules, the presence of an interpreter can still be unsettling for patients.
The use of the video tool alleviates that concern.
"For some patients, the anonymity of having an interpreter that is not in their community is something they like," Creamer explained. "They may not choose to tell their family all of their health information, and sometimes having someone in their community having that information is unsettling."
"All of our interpreters are HIPAA compliant and sign confidentiality agreements, but it still might be unsettling for the patient."
Ultimately, providing interpretive services to non-English-speaking patients is crucial for driving both patient satisfaction and safety. Clinicians can ensure more health equity and a better overall patient experience by being able to deliver the same patient engagement strategies providers would practice for English-speaking populations.
"Interpreters help so much to guide a patient through the medical process, allay their fears, and help them understand their treatment plans," Caldas concluded. "It gives patients opportunity to ask questions. Being able to have this service and achieve all of those goals really does help give people a better level of security and comfort with their care."