CMS Updates Aim to Improve Patient-Centered Care, Care Access
CMS policies aim to reduce administrative burden, freeing up providers for more patient-centered care. Rules may also improve patient care access, CMS says.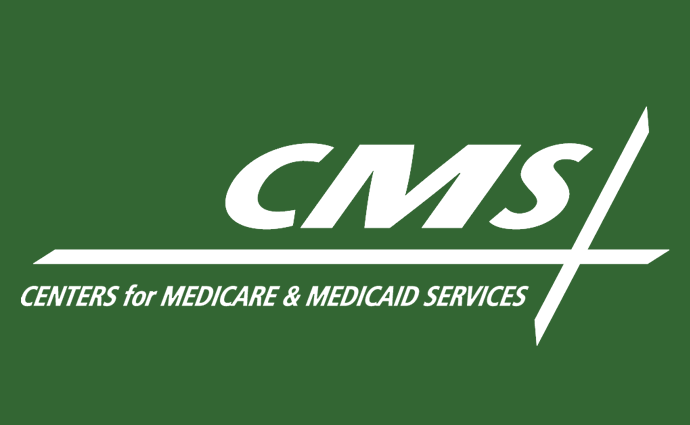 Source: Thinkstock
- The Centers for Medicare & Medicaid Services has issued a slew of final rules aimed at reducing administrative simplification and improving patient-centered care.
Late last week, CMS finalized its 2019 Physician Fee Schedule (PFS), the Home Health Prospective Payment Program, the Outpatient Prospective Payment System (OPPS), and payment rules for Durable Medical Equipment.
The PFS changes include streamlining of evaluation and management (E/M) payments in order to reduce administrative burden. Changes include:
Providers no longer have to document the medical necessity of a visit.
Providers no longer have to document repeat information when that information is already contained in the medical record. This pertains to data that has not changed. Providers should still review prior data.
For outpatient visits, providers no longer have to document the patient's chief complaint in the medical record if that complaint has already been entered by administrative staff or the care beneficiary.
Providers no longer need to document other potentially repetitious information.
The PFS also includes provisions that will reimburse providers for patient communications via virtual check-in technology and remote patient monitoring tools. CMS has also added codes for prolonged preventive care services via telehealth.
These changes are aimed at simplifying documentation for providers and freeing up already limited time for building stronger patient-provider relationships, CMS officials said.
READ MORE: CMS Model to Push Care Access for Maternal Opioid Use Disorder
"Today's rule finalizes dramatic improvements for clinicians and patients and reflects extensive input from the medical community," CMS Administrator Seema Verma noted in a statement. "Addressing clinician burnout is critical to keeping doctors in the workforce to meet the growing needs of America's seniors. Today's rule offers immediate relief from onerous requirements that contribute to burnout in the medical profession and detract from patient care."
Industry experts lauded the final rule, saying that it will improve providers' abilities to deliver more patient-centered care. AMGA President and CEO Jerry Penso, MD, MBA, praised CMS for taking public comment into consideration and rolling back some of its proposed PFS ruling, thus easing providers into changes more easily.
"AMGA members were very concerned that CMS was moving too aggressively in its plan to streamline the payment and coding for E/M office visits, particularly those providers who treat a large number of complex patients," Penso said in an emailed statement. "Maintaining the code for the most complex patient visits somewhat alleviates that concern."
"Additional flexibility in how care is documented allows providers to focus on their patients, not their computers," Penso added.
CMS also made changes to Medicare home health payment models, adding in provisions that would reimburse for telehealth use. Reimbursements would be targeted at remote patient monitoring, as well.
READ MORE: CMS Proposes Drug Price Transparency in Ads Amidst Pharma Pushback
Additionally, CMS has made changes to home health payment models to employ a case-mix system called the Patient-Driven Groupings Model (PDGM). The PDGM would take into account complex patient mixes during reimbursement rather than simply the volume of care.
These changes come as a part of the agency's efforts to create more patient-centered care.
"This home health final rule focuses on patient needs and not on the volume of care," Verma said in a separate statement. "This rule also innovates and modernizes home health care by allowing remote patient monitoring. We are also proud to offer new home infusion therapy services. Using new technology and reducing unnecessary reporting measures for certifying physicians will result in an annual cost savings and provide home health agencies (HHAs) and doctors what they need to give patients a personalized treatment plan that will result in better health outcomes."
CMS has also simplified payment for durable medical equipment. These rule changes, made in accordance with the 21st Century Cures Act, will make it easier for durable medical equipment manufacturers to get products on the market at a reasonable price, ultimately improving patient access to that equipment.
Changes to payment systems for end-stage renal disease also removed documentation burdens for providers, making it easier for them to spend more time with patients.
READ MORE: CMS Releases Quality Star Ratings for Medicare Plan Patient Access
"The rule finalized today makes innovative changes to the Medicare payment rules for the durable medical equipment and end-stage renal disease programs," Verma explained. "It also helps to ensure continued access to durable medical equipment and makes significant improvements to our competitive bidding system."
Finally, CMS has implemented site-neutral payments, meaning CMS will pay the same rates for clinic visits in outpatient hospital settings and physician offices. Previously, basic clinic visits in outpatient hospital settings cost more than the same visit in physician offices, CMS said. These changes will make it easier for patients to choose their own care sites.
"President Trump is committed to strengthening Medicare and lowering costs for patients. Today's rule advances competition by creating a level playing field for providers so they can compete for patients on the basis of quality and care," Verma said in a statement. "The final policies remove unnecessary and inefficient payment differences so patients can have more affordable choices and options."
CMS proposed site-neutral payments in July to some industry backlash. Reducing reimbursement rates for outpatient hospital settings would hinder these facilities and reduce patient access to care, some industry professionals said.
Tom Nickels, associate vice president of the American Hospital Association (AHA) said these changes would be detrimental to hospitals.
"With today's proposed rule, CMS has once again showed a lack of understanding about the reality in which hospitals and health systems operate daily to serve the needs of their communities," Nickels said.
"CMS has misconstrued Congressional intent with its proposal to cut payments for hospital clinic services in certain outpatients departments. In 2015, Congress clearly intended to provide current off-campus hospital clinics with the existing outpatient payment rate in recognition of the critical role they play in their communities. But CMS's proposal runs counter to this and will instead impede access to care for the most vulnerable patients."
Hospital clinics are the primary site for all types of care – even "check ups" – for some of the most vulnerable patient populations, Nickels explained. Cutting funding to hospital clinics will harm an important safety net for these populations, he said.
A September report commissioned by AHA found that patients receiving primary care in the hospital setting tended to be poorer and have more chronic conditions. Reducing payments to outpatient hospital clinics undercuts providers' abilities to meet the needs of this safety net population.