Compassion, Doc Communication Create Positive Patient Experience
An analysis of Healthgrades surveys shows that patient experience scores improve when providers deliver compassionate care with good communication.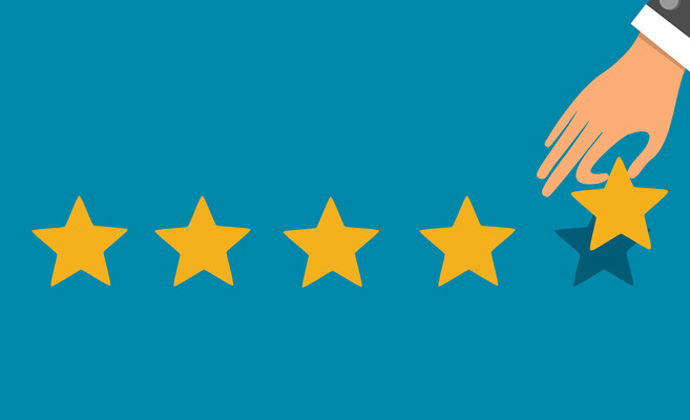 Source: Thinkstock
- Patients overwhelmingly favor healthcare experiences that are compassionate and personal, highlighting that patient satisfaction extends beyond clinical quality, according to a new report from Healthgrades and Medical Group Management Association (MGMA).
The report analyzed each of the patient reviews left on Healthgrades. The researchers sifted through nearly six million star ratings and about one million open-ended patient comment pages.
Overall, patients are satisfied with their healthcare. The average star rating was four out of five, with nearly seventy percent of patients leaving a five-star rating. Twenty-two percent of patient surveys yielded a one-star rating, while less than 10 percent of surveys yielded a two-, three-, or four-star rating.
The analysis revealed that patients most commonly cite non-clinical factors as integral to a positive patient experience. About 50 percent of patient comments included compassion, comfort, patience, provider personality, and bedside manner as key descriptors of a positive patient experience.
Twenty-three percent of patients said knowledge, time spent during care encounter, insurance acceptance, appointment scheduling processes, and patient-provider communication also constituted a good patient experience.
"It's clear from the data what most people already intuitively know: the patient experience extends deeper and further than the walls of a surgical suite or exam room," Halee Fischer-Wright, MD, MMM, MGMA president and CEO, said in a statement. "Our data corroborates the crucial nature of our members role in the support of the physician-patient relationship through people, process and technology."
Patients also said that spending enough time with their providers was important to a good healthcare experience. Time was mentioned in 32 percent of all positive reviews and in 25 percent of all negative reviews.
When providers spend enough time with their patients, it usually means the provider is willing to answer patient questions, listen to concerns, and add additional review of medical information for patients. Achieving each of these provider communication goals indicates quality care, the report authors suggested.
When looking at specific personnel, the researchers noticed few trends related to provider gender. However, female patients tend to give their male doctors higher scores compared with male patients rating their female doctors.
The researchers also uncovered that office staff play an important role in the patient experience. About 25 percent of both positive and negative reviews mentioned provider staff, revealing that an affable office worker or attentive environmental services staffer are important to ensuring a positive patient experience.
Ultimately, this analysis indicates that providers must balance both clinical quality and patient satisfaction.
"In day-to-day practice, a focus on clinical quality and patient outcomes is undoubtedly the highest priority for providers in order to deliver the best possible care," the report pointed out. "Providers who understand this are more likely to have happier patients – and more of them – who in turn become healthier patients."
However, balancing patient expectations for quality care and positive experience does not have to run contrary to provider goals. Experts have suggested that delivering quality care hinges on good communication skills and attentiveness to patient needs and symptoms. On the road to delivering clinically effective care, providers should be able to drive what patients say in this report to create a pleasant experience.
"The results of this analysis reflect that patients don't just want to see a doctor; they want to be seen," said Brad Bowman, MD, Chief Medical Officer at Healthgrades. "Knowing how these factors influence the patient experience gives providers the opportunity to better serve these personal aspects of care, resulting in a healthier overall population."
Practices and health systems should be attentive to this type of patient satisfaction data, the report concluded. While required patient satisfaction surveys, including HCAHPS, can reveal some trends of clinical quality, more open-ended patient reviews offer alternative insights.
Much has been made recently of the role online provider reviews should play in measuring patient engagement. While these websites do serve as a treasure trove of patient experience data, some medical professional say they are not indicative of true patient experience. Websites such as Healthgrades, Vitals, or even Google do not have stringent publishing standards that could protect a provider from one nasty – and potentially unfair – review.
But hospitals are not solely relying only on HCAHPS survey data to understand patient satisfaction. Many are building their own versions of online review sites embedded into their practice websites. Ideally, these hospital-run review websites will create an accurate picture of patient experience while adhering to hospital marketing goals.