eClinicalWorks Patient Portal Integrates OpenNotes Data Access
The move to include OpenNotes philosophy into the patient portal will help eClinicalWorks users gain access to their clinician notes.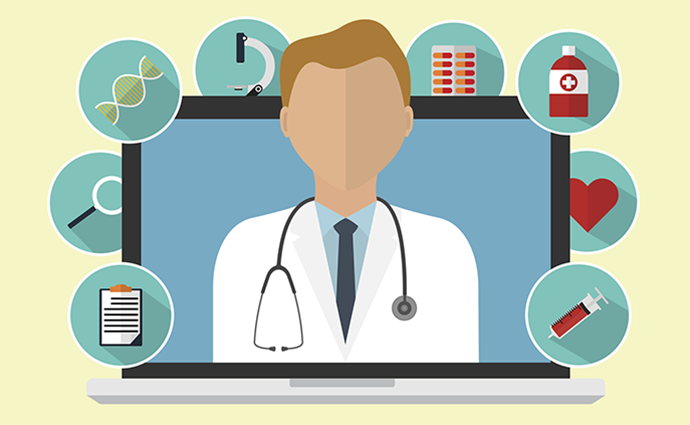 Source: Thinkstock
- EHR and patient portal vendor eClinicalWorks now supports OpenNotes on its patient-facing technology, offering patients the ability to view their clinician notes on the portal.
The move will allow the nearly 130,000 clinicians using the eClinicalWorks patient portal to build strong patient-provider relationships while driving patient access to health data. Evidence shows that open patient access to health data empowers patients, increases engagement, and better informs patients to make decisions about their own healthcare.
"We're pleased that eClinicalWorks now gives clinicians the option to share visit notes with their patients," OpenNotes health IT associate Homer Chin, MD, MS, said in a statement. "This flexibility shows a commitment to transparency as our country's healthcare system continues to evolve."
eClinicalWorks has always allowed patients to view elements of their EHR data, including after-visit summaries. However, supporting OpenNotes will let patients see direct clinician notes following clinic visits.
Improved transparency between patient and provider will ideally create a stronger relationship between the two by opening up communication lines and empowering both patients and providers with key health information.
"eClinicalWorks is committed to supporting stronger relationships between patients and clinicians and improving Patient Engagement," eClinicalWorks CEO and Co-founder Girish Navani said in a statement. "eClinicalWorks remains dedicated to enhancing access to healthcare and making it more open and transparent. We believe that adding OpenNotes functionality will improve the healthcare experience for patients and is vital for the future of healthcare delivery."
OpenNotes is not a technology, but a philosophy or movement, the group clarified.
"OpenNotes is a national, nonprofit movement advocating for a culture change in the way visit notes are managed," OpenNotes says on its website. "We're committed to spreading the availability of open visit notes and studying the effects."
In 2010, the Robert Wood Johnson Foundation first funded the project, tapping experts from leading institutions such as Beth Israel Deaconess Medical Center in Boston, Geisinger Health System in rural Pennsylvania, and Seattle's Harborview Medical Center to launch a pilot program.
That pilot proved successful, as documented in a 2012 Annals of Internal Medicine article. During the pilot, over 13,000 patients viewed a clinician note. Eighty percent of those patients reported feeling more in control of their own care, and 70 percent said they were more likely to remain adherent to their medications, thanks to the clinician notes.
A negligible percentage of patients said they felt confused or overwhelmed by clinician note access, despite some clinician concerns.
Attaining widespread OpenNotes adoption has not been an easy road for many healthcare professionals, however. Clinicians have been stubborn in their apprehension about the philosophy, stating that offering open access to clinician notes could hinder the patient-provider relationship, increase clinician workload, or confuse patients with complex medical terminology.
CT Lin, MD, FACP, a major OpenNotes advocate and UCHealth Chief Medical Information Officer, faced serious pushback in his hospital following an OpenNotes-like campaign.
"We had seven doctors in this cardiology practice, four of whom said 'I don't know if this is a good idea,'" Lin recalled in an interview with PatientEngagementHIT.com.
Lin combatted those apprehensions by persistently lobbying for OpenNotes. He met with clinicians who were steadfast in their resistance, presenting those clinicians with evidence of OpenNotes efficacy. Lin also held organization-wide seminars on OpenNotes until most of the dissenters changed their minds about the movement.
Since 2010, OpenNotes has expanded across the country. Currently, 17 million patients have access to OpenNotes, up from about 10 million patients one year ago.
This latest move with eClinicalWorks will help expand the program even further, offering OpenNotes access to patients of the nearly 130,000 eClinicalWorks users.