Epic Systems MyChart Patient Portal Tops 2018 Best in KLAS List
Epic Systems came out on top as the best patient portal technology, followed by eClinicalWorks and athenaHealth.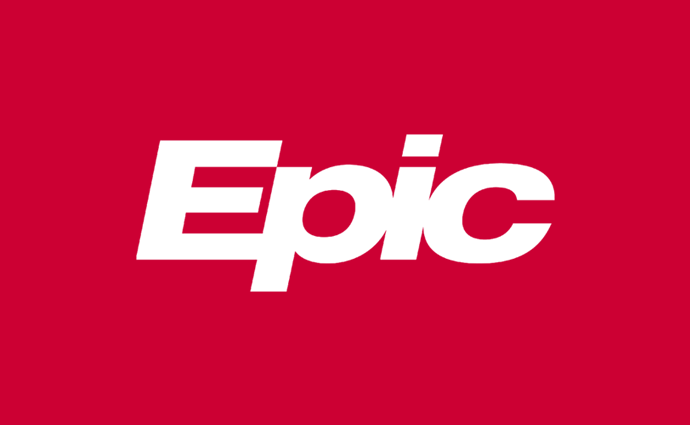 Source: Thinkstock
- Epic Systems MyChart reigns as the top-rated patient portal vendor among healthcare professionals in the newly-released 2018 Best in KLAS rankings. The EHR and patient portal giant has kept its top spot since 2015, consistently averaging about 90 points out of 100 in the scores, the KLAS report showed.
Epic Systems was followed closely by other healthcare technology vendors eClinicalWorks, athenaHealth, and Cerner Corporation, which scored 85.2, 84.1, and 80.8 points out of 100, respectively. This comes as a switch from previous years during which athenaHealth outscored eClinicalWorks. This is the first year eClinicalWorks has ranked second on the list.
The report also broke down individual facets of the user scores, revealing the areas in which Epic Systems performs best. Epic users ranked sales and contracting and general use as the best-rated areas, whereas functionality and upgrades fell behind.
The 2018 Best in KLAS report is a part of an annual series from KLAS listing the top vendors in each healthcare technology market. These markets include inpatient and ambulatory clinical care and EHRs, revenue cycle solutions, population health tools, imaging systems, payer technologies, security products, and several other categories.
The Best in KLAS scoring methodology includes feedback from product end-users, the company explained. Each month the KLAS advisory board conducts 2,500 interviews with healthcare professionals, gleaning insights into the usability of certain healthcare technologies.
The KLAS report also ranked other patient engagement technologies, including customer relationship management solutions. These tools help healthcare organizations track and analyze its consumer interactions throughout the patients' entire history with the organization.
Salesforce was ranked as the number one customer relationship management system, scoring 82.3 out of 100. Evariant followed, scoring 68.1.
Smaller vendors also topped the interactive patient systems list, with TVR Communications leading the pack, followed by Sonifi Health and GetWellNetwork. These systems help healthcare organizations educate and entertain their patients while in the healthcare facility.
For specific patient education tools, users ranked Elsevier an 80.5 out of 100, landing the vendor at the top of its category.
CipherHealth led the way for patient outreach solutions, scoring a 91.7 out of 100 points. Patient outreach solutions, which allow organizations to maintain contact with patients outside of the healthcare facility, also hosted leading vendors such as Solutionreach and HealthGrid, scoring 90.7 and 87.9 respectively.
InTouch Health, Avizia, and AmericanWell landed as the top-rated telehealth and digital health vendors, each scoring 90.1, 88.7, and 82.4 in that order. These digital health tools help advance patient access to care and can help improve the patient experience with care by making treatment more convenient.
Insofar as patient satisfaction tools are concerned, KLAS did not release any formal rankings. However, the company did recognize Press Ganey as a credible resource in the patient satisfaction industry.
KLAS also ranked the top-rated price transparency tools, highlighting the fact that these technologies are finding their place in the patient engagement technology suite. Change Healthcare has the most favorable price transparency tool, followed by HealthSparq, the report showed.
Patient portal technology was not the only sweeping victory for Epic Systems this year. The vendor also received to marks for the overall best software suite, a natural progression considering the tool ranked highest for inpatient and outpatient EHR, patient portal, and certain revenue cycle management categories. Epic received this honor for the eighth year in a row.
In addition to listing the top-ranked patient engagement software solutions, the recent KLAS rankings also highlight the importance of technology in the patient engagement space. These tools, which go beyond the patient portal, play an essential role in patient activation, outreach, and communications. Together, these tools help advance the road to more value-based healthcare.