How Digital, Health Literacy Drives mHealth Patient Engagement
Better digital and health literacy will help patients use mHealth technologies effectively, helping to drive patient engagement in chronic disease management.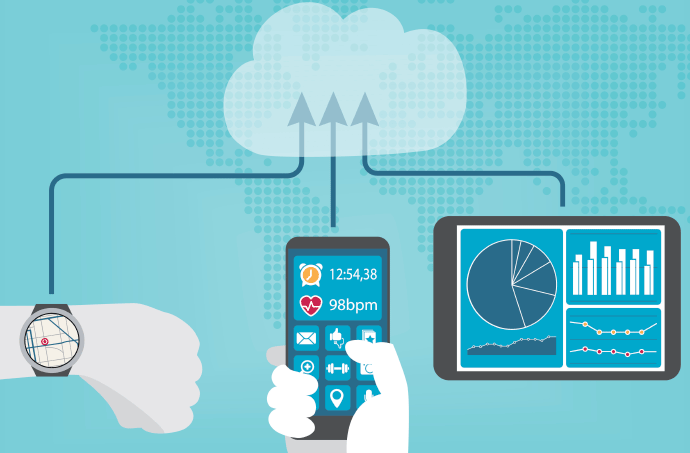 Source: Thinkstock
- mHealth and other digital health technologies have emerged as viable tools for facilitating patient engagement. However, in order to ensure these technologies contribute to meaningful chronic disease management, patients need high health and digital literacy.
One major mHealth benefit is keeping patients connected to their health and wellness in between office visits. For example, treatment management apps can be useful for reducing medication non-adherence and nutrition apps can help drive outcomes measures for diabetic patients.
However, mHealth adoption for clinical purposes isn't yet widespread. One survey conducted in July of 2016 found that only 15 percent of patients have incorporated digital health into their wellness routines despite thinking it beneficial for improving outcomes.
And while provider resistance and reimbursement hurdles adversely affect mHealth adoption, evidence shows that the patient can also serve as a barrier to mHealth use. Specifically, limited patient healthcare and digital literacy may be in the way of meaningful mHealth engagement.
Patient health literacy is the ability for patients to access and understand health information to improve their own health. Similarly, digital literacy is the ability for patients to comfortably understand, use, and navigate certain digital devices. Both of these qualities are key for using mHealth devices and applications to engage in and improve health, according to a HIMSS report on patient engagement and mHealth.
READ MORE: How mHealth Technology Supports Patient Engagement Strategies
"With research evidence supporting the use of mHealth programs for population health, the role of health literacy, and the focus on digital and mobile competency, cannot be overlooked," the organization wrote.
When patients cannot navigate a digital health tool, nor make sense of the information presented to them on the tool, they are rendered ineffective at bolstering patient engagement, HIMSS contended.
Overall, patients need high health and digital literacy to effectively use mHealth. Possessing these qualities encourages the patient to access the tools in the first place, to use them accurately and appropriately, and to trust them with adequate health data necessary for meaningfully improving patient engagement.
Low health and digital literacy restrict mHealth adoption
Research shows that patients with lower health literacy are less likely to adopt mHealth technology into their wellness plans, showed one study published at the end of 2016.
READ MORE: How Patient Engagement Supports Chronic Disease Management
The study of 5,000 adult patients began with a test for patient health literacy, finding that 16 percent of participants displayed low health literacy. The rest of the participants displayed at least adequate health literacy.
Patients then answered questions about their experiences with digital health — such as if they had ever used a weight loss app, a fitness tracker, or a patient portal.
The researchers found that fewer patients with low health literacy had used digital health tools than patients with high health literacy. For example, 25.7 percent of patients with low health literacy had used a patient portal while 42 percent of those with high health literacy could say the same.
"HIT adoption — linked to perceived ease of use and perceived usefulness—was associated with higher health literacy," the researchers, led by Michael Mackert, PhD, wrote. "This stands to reason, given that health literacy is defined as how people obtain, understand, use, and communicate about health-related information."
Based on the findings, healthcare professionals need to foster better health literacy using patient education strategies, such as patient teach back and strong communication skills. When patients understand their health and their specific chronic conditions, they know what kind of information they are looking for and are able to identify trends in their health improvement.
Low digital literacy reduces mHealth usability
In addition to a working knowledge of their health, patients need to be able to be able to navigate an app and use it correctly to meaningfully improve engagement and overall wellness.
Research published by the Commonwealth Fund finds that poor mHealth usability negatively affects the patient-centered benefits of the technologies.
Researchers recruited 26 patients and caregivers and asked them to complete a certain list of tasks on 11 highly rated patient engagement apps. These test users had a low success rate, completing 79 out of 185 tasks without assistance.
The test users identified several interface design problems, such as buttons being too small or the system lacking use or navigation directions.
In order to better design patient engagement technologies, the researchers suggested developers consult directly with key stakeholders.
"To harness the potential of mobile apps, developers may need to engage a diverse set of patients in the design and testing of their products," they wrote. "In addition, the apps should be able to remind users of the rationale for each task and should integrate data from other sources."
Mackert's study also found that low health literacy led to difficulty using mHealth devices. According to the research team, better interface design could benefit all users, especially those with lower health literacy. Patients have a better opportunity to use mHealth to learn more about their health if the technology is simple to use.
"Given that more health-literate users still appreciate the simplicity and approach of interventions designed for lower health-literate users, a focus on design and usability for lower health-literate users would benefit all users," he explained.
Digital education key to increase patient trust in mHealth
While high health and digital literacy are important for effective mHealth use, they don't mean much if patients do not trust mHealth app security and are too wary to use the technologies.
A recent survey from Black Book showed that 57 percent of patients are skeptical of digital health, mostly due to health data privacy concerns. As a result, 89 percent of patients withheld health information from their providers to keep it from being stored on a digital device.
Mackert's study also identified trends in patient distrust in app security, finding that patients with lower health literacy were less likely to trust mHealth than those with high health literacy.
"This finding also suggests a need for education on information privacy, perhaps as part of interventions designed to build health literacy and computer self-efficacy skills for underserved populations, to help them make the most informed decisions possible about their health information privacy," Mackert and colleagues said.
Although mHealth is often praised as a useful tool to improve patient engagement, it may not achieve that goal in and of itself; therefore, providers need to employ other tactics, such as stronger patient education, to drive meaningful mHealth use.
As these technologies continue to permeate the industry, and as healthcare professionals increasingly face calls for more patient-centered care, providers must work to adopt multi-faceted patient engagement strategies to equip patients with the skills to manage their health on their own.