Low Broadband Access Stunts Patient Portal Use, Health Equity
Low broadband access leaves patient portal use hanging around 30 percent, according to one new study.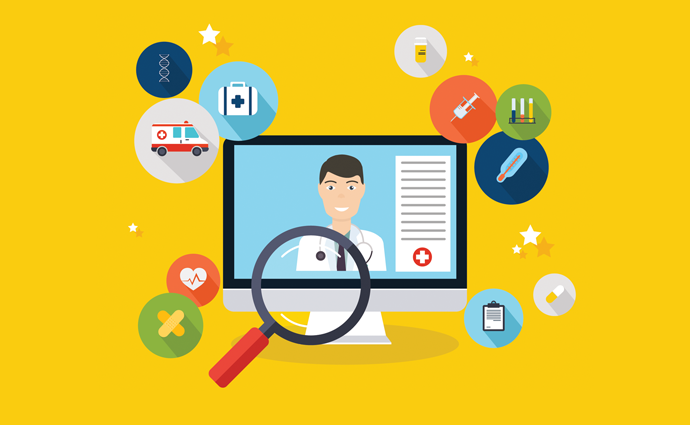 Source: Thinkstock
- Limited broadband access quells patient portal use and health equity, underscoring broadband as a key social determinant of health, according to research published in JAMIA.
Healthcare professionals have long praised patient portals as the catalyst that drives patient engagement in the technology age. Patients can use the portal to view their own health data, secure message with providers, schedule appointments, and request prescription refills.
However, not every patient has equal access to these functions, a group of researchers has found.
"Patient portals have shown potential for increasing the quality and efficiency of health care, but a digital divide in home internet access has the potential to severely limit the benefits of patient portal implementation," the researchers explained.
Currently, 87 percent of Americans say they use the internet, but over one-third of patients have reported limited broadband access, the report pointed out.
READ MORE: How Patient Portals Improve Patient Engagement
In a retrospective analysis, the researchers looked at patient portal adoption habits of the nearly 250,000 patients who visited an urban clinic in Ohio between 2012 and 2015. The team looked at patients' initial patient portal enrollment, as well as secure messaging habits. The researchers analyzed how broadband access affected patient portal habits.
During the study period, only 29 percent of patients signed up for the patient portal. Both patient portal enrollment and secure messaging habits had a strong correlation with broadband access. When patients did not have access to adequate broadband, they were less likely to sign up for the patient portal or to use the patient portal.
The researchers also found that ethnic minorities and patients of lower socioeconomic status were less likely to sign up for the patient portal.
Patient portal adoption rates varied across patient demographics. Thirty-four percent of white patients registered for the portal, for example, while only 23 percent of black patients and 24 percent of Hispanic patients registered.
There was also a split among patients with different types of healthcare coverage. Twenty-six percent of Medicaid, 23 percent of Medicare, and 17 percent of uninsured patients signed up for the patient portal. Thirty-nine percent of commercially insured patients enrolled on the patient portal.
READ MORE: Patient Portal Adoption Still Slow Despite Proven Benefits
The researchers did not note whether there was an association between broadband access and ethnic minority patients or patients of lower socioeconomic status.
However, the team did note that limited broadband access is a driver of health inequality. Separate research has strongly suggested that patient portals have clinical benefits. When patients cannot use the portal because they have poor broadband access, their health might see some health consequences.
"Our findings indicate that three years after a patient portal rollout at a high-performing public health care system, an important disparity has appeared for persons without home broadband internet access," the researchers found. "This evidence suggests that internet access disparities may constrain the projected benefits of patient portal use."
Lack of patient portal or broadband access can help drive health inequality. Patients who cannot access patient engagement technology cannot view their own health data, secure message with providers, schedule appointments online, or request prescription refills.
READ MORE: What are the Top Common Social Determinants of Health?
As a result, the researchers said that policy experts must work to address this problem. Lack of adequate broadband access must be viewed as a social determinant of health, the research team asserted. Policymakers must work to address this social determinant of health just as they would address housing issues or access to medical transportation, among other types of social health determinants.
"The potential of new health information technologies like the patient portal to improve health is hampered by structural disadvantages, and internet access has emerged as an important social determinant of health," the researchers argued. "Policy changes and reforms are necessary to combat this emerging inequality."
Access to broadband to support health IT and patient engagement technology has been at the forefront of public health debate. Earlier this year, the American Medical Informatics Association (AMIA) asserted that broadband access is a social determinant of health. AMIA was responding to potential FCC plans to expand patient broadband access.
"Vulnerable groups face specific challenges related to inadequate access to affordable and consistent high-speed Internet," wrote AMIA President and CEO Douglas Fridsma, MD, PhD, FACP, FACMI. "Race, ethnic, and age disparities in patient portal use and readiness and preferences for using digital communication for health-related purposes have shown to be significant, and this, in turn, reduces their ability to participate in many new and exciting mHealth solutions."
In addition to the FCC's proposal to drive patient access to broadband, many private broadband services are taking action. Service provider AT&T is offering $10 worth of broadband monthly to low-income households to help them access digital health tools, according to the JAMIA study. Comcast also has its Internet Essentials program that supports patients accessing broadband for healthcare purposes.
Fridsma also praised such programs, stating that service providers offering free or inexpensive internet data access are closing health disparities caused by financial woes.
"We believe that the ability to freely use these apps (i.e., without data charges) will significantly enhance patient-provider engagement and promote citizen science," Fridsma wrote.
Both Fridsma's letter and the JAMIA article asserted that solving the broadband access and health equity issue will require more than philanthropy of private broadband service companies. Rather, it will come from policy changes that expand access to broadband to all patients, closing gaps in health equity.