More Patient Access to Payer Coverage Closes Health Disparities
Medicaid expansion states have seen increased patient access to payer coverage and fewer health disparities, research shows.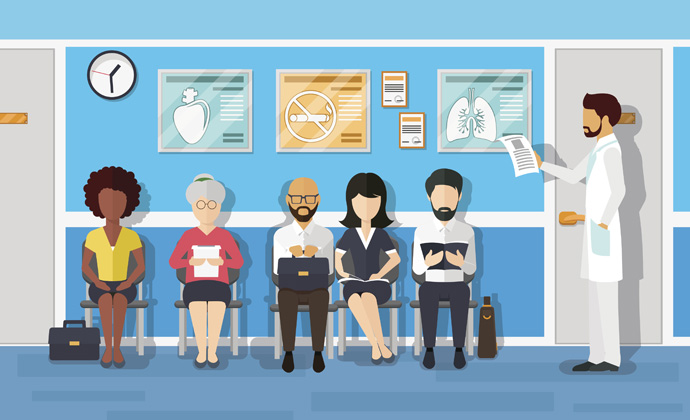 Source: Thinkstock
- Medicaid expansion has helped low-income, minority, and cancer patients access health payer coverage and closed some health disparities, according to research presented at the American Society for Radiation Oncology's (ASTRO's) Annual Meeting.
With the Affordable Care Act allowing states to expand Medicaid access, healthcare professionals have questioned the effectiveness of the law in improving patient access to healthcare and healthcare coverage, said lead researcher Fumiko Chino, MD.
Affordable care and coverage are integral to ensuring patients access necessary treatment, Chino explained.
"Uninsured cancer patients are more likely to go without needed care and treatment, such as radiation therapy or surgery to remove tumors," Chino, a Duke University School of Medicine radiation oncology resident, said in a statement.
"We conducted a study looking at insurance patterns before and after Medicaid expansion and found that un-insurance rates dropped significantly following expansion," Chino added. "The program appears to have improved access and decreased health care disparities in cancer patients receiving radiation therapy, with the greatest benefits seen among vulnerable individuals living in the highest poverty areas."
Chino and her team analyzed over 197,000 records for adult cancer patients between 2011 and 2014. The analysis revealed that Medicaid expansion states saw increases in insurance access for cancer patients, minority patients, and low-income patients.
The uninsured rate in these states decreased nearly 50 percent, from 4.4 percent of the population to 2.1 percent. The number of Medicaid patients in expansion states increased from 15.2 percent to 18 percent.
Non-expansion states also saw an increase in healthcare coverage access for cancer patients, although this increase largely impacted white and affluent patients, Chino and colleagues found.
These patients were also accessing more privately held coverage, as opposed to public options such as Medicaid. Medicaid enrollment dropped from 15.9 percent to 14.9 percent, while private insurance coverage increased from 75.7 percent to 77.1 percent of the population.
"Our findings indicate that Medicaid expansion was effective at decreasing disparities and improving access to care for cancer patients receiving radiation, but some disparities still exist," Chino reported.
"In states without Medicaid expansion, the rates of uninsured patients went down, but those who benefited were white patients living in higher-income areas, for whom it might have been possible to purchase plans through the health care exchange."
Assessing patient access to healthcare coverage following Medicaid expansion will lead to more research regarding patient outcomes, Chino noted.
"This study is part of a developing body of research to quantify healthcare delivery changes under the ACA," she stated. "We now are assessing if these insurance changes translate to differences in patient survival."
Other researchers have broached the topic of patient healthcare access under Medicaid expansion. Earlier this month, research in the Annals of Family Medicine suggested that healthcare expansion under the ACA led to increased access to health payer coverage and community health centers, but did not entirely eradicate racial health inequities.
Community health centers in expansion states reported lower rates of uninsured black and non-Hispanic white patients, for example. Community health centers reported similar levels of uninsured Hispanic patients even following Medicaid expansion.
"Although we found improvements across all racial and ethnic groups, important disparities remain," the team explained. "For example, Hispanic patients maintained the highest uninsured visit rates, and the decline in uninsured visits was significantly less for this group than for non-Hispanic white and non-Hispanic black patients after Medicaid expansion."
This has serious implications for both patients and community health centers, the researchers asserted. Both privately and publicly insured patients saw greater access to primary and preventive care, increasing patients' odds of having improved health in the long run.
Allowing health inequities in coverage and healthcare access to persist may lead to greater health disparities for Hispanic patients, the researchers contended. Continued assessments will be integral to making valuable improvements.
"Our findings suggest equitable access, even in community health centers, depends on equality in health insurance coverage," the research team concluded. "As the future of the ACA is unknown, it is imperative that we understand its impact to date."