Patient Access to Care Low for One-Third of Mental Health Patients
Only 35 percent of patients with a mental health diagnosis are getting treatment, highlighting a major disparity in patient access to care.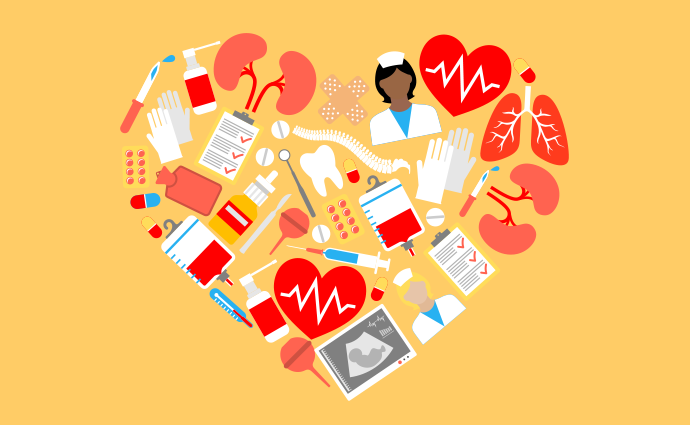 Source: Thinkstock
- Only one-third of patients with a mental health diagnosis access some form of treatment, says a new dataset from Kaiser Permanente. These patient access to care issues affect different populations at higher rates, highlighting key care disparities across the mental healthcare spectrum.
The research, published in the Journal of General Internal Medicine, looked at EHR and claims data for patients receiving a mental health diagnosis in the primary care setting at one of five large healthcare systems across the country. Of the more than 240,000 patients included in the study, 35.7 percent accessed some form of mental healthcare treatment within 90 days of diagnosis.
Among patients categorized with severe depression, about half accessed treatment.
There are numerous reasons why patients do not access mental health care, according to lead author Beth Waitzfelder, PhD, an investigator with Kaiser Permanente Center for Health Research. While patients might be suffering from some of the typical access challenges such as high costs and transportation, they also face a set of barriers unique to accessing mental healthcare.
"There was some older, more limited evidence that many people who are diagnosed with depression do not begin treatment, for reasons ranging from stigma to challenges accessing behavioral health services," Waitzfelder said in a statement.
READ MORE: Closing Mental Health Care Disparities by Targeting Cultural Needs
Additionally, the recent Kaiser Permanente study highlighted some patient populations that do not access mental healthcare at disproportionate rates.
Asians, non-Hispanic blacks, and Hispanics began mental health treatments at a rate about 30 percent lower than non-Hispanic white patients, the researchers reported. This highlights a considerable care disparity falling along racial lines.
The research team also identified mental health care disparities among different age groups, with younger patients being about double as likely to access mental health treatments as patients over the age of 60.
"Our study, which was much larger than previous studies, provides important new evidence about the current scope of the problem among leading health care systems across the country that are striving to improve depression care in primary care settings," Waitzfelder noted, pointing out that screening for mental health issues is one way to overcome those care disparities and reach all patients.
"Screening for depression in primary care is a positive step toward improving detection, treatment and outcome for depression, but disparities persist. We need a better understanding of the patient and other factors that influence treatment initiation."
There were also some variations in the type of treatments patients did ultimately choose. For those who did begin a mental health treatment, 80 percent began antidepressant medication rather than psychotherapy.
READ MORE: Mental Healthcare Access Shrinks as Patient Demand Grows
The choice between antidepressant medication and psychotherapy mostly fell along age lines, the researchers noted. Twenty-five percent of patients ages 18-29 began counseling, while only 7 percent of patients ages 75 and older chose the same.
When looking at patients by race, the researchers noted that nearly all racial demographics were more likely to choose psychotherapy over antidepressant medication compared to non-Hispanic whites.
According to Waitzfelder and colleagues, those findings underscore the importance of listening to patient preferences in treatment decisions.
These results also highlight the importance of integrating mental healthcare into primary care, albeit with some improvements, the researchers said.
"Over the last decade, there has been a growing effort to raise awareness about mental health and to integrate mental health care into primary care," said Waitzfelder. "This is a positive development, since most people receive care from primary care providers. However, our study shows there is a lot more work to do to understand why many depressed patients do not begin treatment."
READ MORE: What Providers Should Know to Improve Patient Access to Healthcare
These findings are consistent with separate study findings. One report from NYU Langone Medical Center found that patients are struggling with mental health care access, despite the fact that patient demand is growing. As patient demand grows the healthcare industry should theoretically be responding in kind, a phenomenon that has not yet become reality, the researchers said.
The NYU Langone study did not investigate the drivers for the limited care access, but the researchers did muse that the physician shortage and increased costs of care may be to blame.
Patients often face their own personal barriers to accessing mental health care. Stigma is a common deterrent for patients who are concerned about the perceived social implications of receiving mental health care. Although it is difficult to measure how many patients are not utilizing mental health care, recent data has suggested that about 40 percent of the 60 million patients suffering from a mental health disorder are not accessing care due to stigma.
Healthcare professionals must identify strategies for overcoming the institutional barriers keeping mental health patients from accessing the care they need. Likewise, community- and industry-wide efforts must focus on breaking down stigmas that keep patients from voluntarily accessing mental health care.