Patients Interested in Telehealth Tech, But Improvements Are Key
A new Deloitte report shows clear patient interest in telehealth, but that providers must refigure their strategies for more meaningful adoption.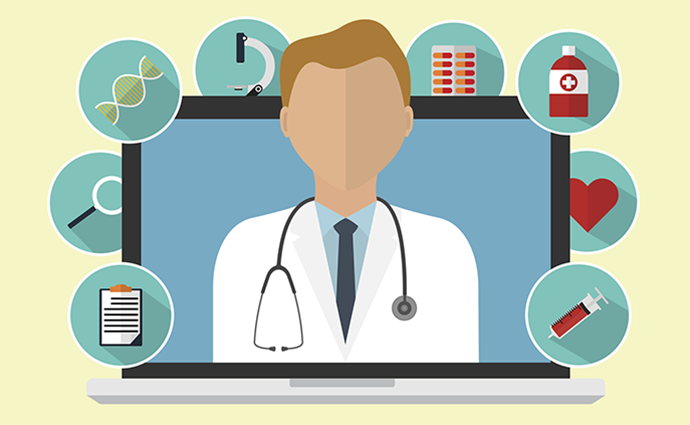 Source: Thinkstock
- Although the patient interest in telehealth and other virtual health tools is there, healthcare organizations will need to improve their integration and deliver of these tools in order to garner meaningful adoption, according to a new Deloitte report.
Between the high-touch and engaging nature of mHealth technologies and new reimbursement models that make them more attractive to providers, it is natural that virtual health has become an industry mainstay. But even though there is a place for technology in the minds of patients and providers, are providers using technology to its fullest potential? According to the report, there's certainly room for improvement.
Many patients have expressed interest in digital health tools, the survey on which the report was based revealed. Fifty-nine percent of respondents use technology to request medication refills and 42 percent use technology to measure and monitor health and fitness, showing that there is a market for these patient-facing tools.
Digital assistants are also leaving their mark on healthcare, although they are more popular with younger health consumers. Seventy-five percent of patients across all age groups use a digital assistant to help with medication adherence or other health-related reminders.
Telehealth, too, has become more popular in the consumer space – although only 23 percent of patients have had a telehealth visit, 57 percent said they are interested in trying it.
READ MORE: Patients Unclear About Access to Telehealth Under their Health Plans
However, the growing interest in virtual care visits should prompt healthcare organizations to overhaul their digital strategies, the report recommended. While most patients who have had a virtual visit said their care was satisfactory, it still didn't stack up to a traditional, in-person visit.
Fifty-three percent of patients who have used virtual care visits said they did not think the provider they met was as knowledgeable or professional as someone in an in-person visit. Only one-third of respondents said they felt they received all of the information they needed during their virtual care visit.
"These findings suggest that hospitals and physician practices should consider training clinicians to conduct virtual visits," the researchers recommended.
"As more physician-patient interactions happen virtually, physicians and health systems might need to determine how to ensure an appropriate 'webside manner.' This could include strategies for focusing on the patient during the virtual visit, conveying empathy and compassion, and communicating with the patient even while looking at data or notes and not making eye contact."
What's more, most patients said virtual care visits did not deliver on the convenience so often promised with these tools. Only 44 percent of patients said wait times for virtual care visits were shorter than in-office visits, even though shorter wait times is arguably one of the biggest draws to telehealth visits.
READ MORE: How Telehealth Training Programs Drive Positive Patient Experience
This may highlight a flaw in how organizations schedule virtual and in-person visits, the report explained. Some organizations have individual providers deliver virtual and in-person care all throughout the same day. If an in-person visit takes too long, it delays the start of a virtual visit.
The researchers suggested having providers deliver either only in-person or only virtual care in a single day. This could help mitigate care delays and wait times for patients receiving virtual care.
Healthcare organizations may also reconsider their target patient populations when deploying digital health tools. Although the patient survey revealed that younger patients were more likely to integrate technology into their care, there are cohorts of older patients who benefit from digital health and who should not be neglected.
Older patients who are interested in digital health are usually more technology savvy, or use technology for online shopping, booking travel, or managing their finances. These patients are usually female college graduates with comparatively higher incomes, and reportedly find digital health extremely engaging, the report revealed.
For example, about half of all patients who use fitness and nutrition trackers share data with their providers. When stratifying by age, however, there are noted differences. Sixty-seven percent of older adults share data with their providers, compared to 59 percent of younger patients.
READ MORE: How mHealth Technology Supports Patient Engagement Strategies
"Understanding these habits could help providers improve the adoption of virtual health within this population," the report asserted. "When deciding how to approach virtual health, it is important that health systems and physicians understand the needs and preferences of the populations with whom they want to engage."
Segmenting older patient populations, for example, could ensure that technology savvy patients do not get left behind.
These results show that there is a path ahead for telehealth, but that healthcare organizations must continuously develop their strategies. They must look at techniques that work and change those that do not work in order to create efficiency, convenience, high patient satisfaction, and positive care outcomes.
The road to adopting health technology may be getting clearer, but it is not becoming easier, the report suggested. There is certainly a market for patient engagement technology and digital health – patients have expressed clear interest in these tools.
However, organizations will need to continuously evaluate their approaches to digital health, considering the following:
Workforce preparation and engagement
Patient experience and engagement
Care model design, or ensuring use of digital tools is seamless
Platform development and selection, or ensuring you're using the right technology vendor for your organization and patient needs
"Virtual health care is still in the early stages of development," the report concluded. "Now is likely the time for health systems to put the right infrastructure and strategies in place and help ensure that appropriate technologies and platforms are integrated into the care delivery model. Health systems should also train their workforces to offer virtual services in a way that keeps the patient–clinician relationship at the center. This can help health systems offer a seamless experience for patients whether care is virtual or in-person."