Patients, Providers Cite Health IT as Patient Experience Driver
Ninety-one percent of healthcare executives have already or have plans to implement health IT to boost the patient experience.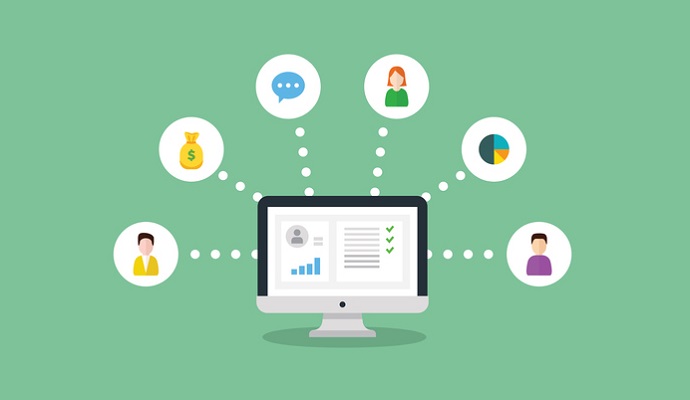 Source: Thinkstock
- The future of healthcare is digital, with more healthcare organizations recognizing the role health IT can play in improving patient engagement and the patient experience, according to a recent Ernst & Young digital health survey.
The survey of nearly 2,500 patients, 150 clinicians, and 195 healthcare executives revealed that healthcare organizations have fully embraced health technology as the key to improving the overall patient experience. Fifty-three percent of executives said they have adopted technology aimed at improving the patient experience, while 45 percent said they plan to do so in the next 12 months.
Specifically, organizations are looking to improve patient satisfaction and access to care. Fifty-one percent of healthcare executives said they have adopted technology that eases patient care access, and 47 percent have adopted technology that collects and analyzes patient experience metrics.
Thirty-eight and 47 percent of executives plan to implement those technologies in the next 12 months, respectively.
Healthcare organizations are also looking to improve their technology suites to improve medical errors rates, cost containment efforts, and medical productivity. However, organization leaders have cited numerous factors hindering their own and the entire industry's technology initiatives. Forty-six percent said costs are an issue, as well as fear of the unknown (35 percent), and privacy concerns (32 percent).
These results highlight an overall trend toward more patient-centric healthcare initiatives, according to Ernst & Young's US health deputy leader, Carole Faig.
"In the consumer-centric health ecosystem of the future, a focus on improving the patient experience will be absolutely critical," Faig said in a statement. "Patients, providers and payers alike benefit from the emerging technologies that provide the types of connected experiences already seen in other industries. The growing adoption of these digital initiatives is another indicator that US health care is now embracing the era of convergence."
Patients are generally on the same page as providers as it relates to the benefits of health IT. Most patients view their healthcare as a holistic experience that prioritizes life-long patient wellness. Just about half (56 percent) of patients said patient engagement technology plays an important role in that journey.
However, patients also have their reservations.
Patients want to preserve the human touch in their healthcare, with patients overwhelmingly preferring to consult their providers in person (58 percent), compared to via a technology platform (7 percent). Patients view technology as a supplement to their healthcare, not as a replacement for their clinicians.
There is still room for technology in the patient experience, however.
Fifty-six percent of patients said they would use a technology to interact with their provider organization, such as a secure message or online appointment scheduling system. Thirty-three percent would use technology to send information to their provider and 21 percent said they would consider using telehealth to receive a diagnosis.
Patient-facing technology and wearables also hold promise for improving patient engagement, patient respondents reported.
As noted above, 56 percent of patients said technology is an important part of their wellness journey and are open to sharing some data with their providers. For example, 60 percent of patients stated they would share diet and exercise information with their providers. Only 26 percent said they would share overall lifestyle data.
There are some health benefits that, if communicated to the patient, could incent patients to share their health information with their providers.
Data sharing that would reduce wait times proved valuable to 61 percent of patients. Another 55 percent of patients said they would share their health information if it decreased their healthcare costs.
Nearly three-quarters of patients said they would send their health data to their providers if it would help the provider make an accurate diagnosis and treatment plan. Another one-quarter of patients said they would share their diet and exercise information if they would receive a detailed report in return.
These results are promising, despite some of the reported reservations on the part of both patients and providers, Faig noted.
"While concerns are present, it is encouraging to see health organizations across the US eager to accept and implement technology," Faig concluded. "Whether we are talking about improving health outcomes, patient experiences or internal operations, those who are embracing tech today will be more prepared as we enter the consumer-centric health industry of tomorrow."