Payers Invest in Community Health Programs Tackling Opioid Crisis
Grants for community health organizations aim to connect more patients to treatment and other resources for overcoming the opioid crisis.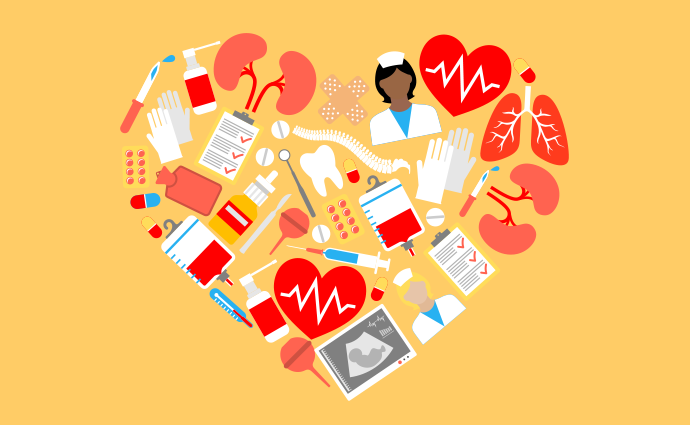 Source: Thinkstock
- CareFirst BlueCross BlueShield, a large payer provider in the Maryland and Washington DC area, has earmarked over $2 million to fund community health initiatives aimed at addressing the opioid crisis and expanding patient access to care.
The funds will be split among 11 communities across Maryland, Washington DC, and Northern Virginia. These non-profit awardees aim to connect patients with better quality care and addiction treatment, CareFirst said. Using these funds, CareFirst expects community organizations to expand access to their services to more patients.
In total, these funds should help 115,000 patients, CareFirst predicted.
These awards come as the healthcare industry is grappling with the opioid crisis. Misuse of opioids and other risky substances poses a threat to patient wellbeing, with over 115 individuals dying following an overdose on any give day, according to recent data.
The opioid crisis has also taken a financial toll on the healthcare industry. Currently, managing the opioid crisis is costing the nation $78.5 billion each year in cost of care, addiction services, and lost productivity, according to the CDC.
In bolstering these non-profit organizations, CareFirst hopes to quell the rising issues with opioid misuse across the region.
"We're still grappling with a substance use disorder crisis nationwide and in our communities that is destroying families and ruining lives," said CareFirst President & CEO Brian D. Pieninck in a statement. "CareFirst has committed to helping find ways to address this crisis in care by partnering with many of the community-based health clinics that are on the front lines of this battle. We're encouraged by their efforts to treat substance use disorders, and we look forward to the progress they make in the years ahead."
Organizations receiving grants include:
Anne Arundel Medical Center Foundation
Arlington County Community Service Board
Association for the Public Defender of Maryland
Behavioral Health Leadership Institute
Catholic Charities of Baltimore
Family and Medical Counseling Service
Harford County Office of Drug Control Policy
Health Care for the Homeless
Tuerk House
University of Maryland Baltimore Foundation
Western Maryland Health System Foundation
In addition to expanding patient access to treatment and improving care quality, these grants should help organizations address the social determinants of health (SDOH) through community health partnerships.
For example, funding for the Association for the Public Defender of Maryland will help keep patients managing a substance misuse disorder out of the criminal justice system and in evidence-based treatment, according to Paul DeWolfe, Public Defender of Maryland.
"Combatting the opioid crisis requires innovative efforts and health care leaders like CareFirst," DWolfe said in a public statement. "Punishing addiction through the criminal justice system has not stemmed the problem, and we look forward to collaborating with CareFirst and other partners to provide access to community-based treatment for our justice involved clients."
Funding for community groups that address homelessness or for faith-based community partners will also ensure patients receive information about treatment options within spaces that are familiar to them. While medical providers play an instrumental role in directing patients toward healthcare, community members can also serve as a support system for patients.
Ultimately, addressing community needs is a matter of having enough funding. While many community groups have established missions and identified at-risk populations, they often lack the resources needed to support patients.
These funds will give organizations the tools necessary to address patient needs and make a noticeable impact on the community, according to Karen Johnson, Chief Development Officer & Executive Director of Western Maryland Health System Foundation.
"Western Maryland Health System is proud to receive this CareFirst grant to help combat the opioid crisis and substance abuse that is affecting our community in Western Maryland and the surrounding counties," Johnson explained. "With this grant we will be able to provide tools and resources to those who are battling this crisis. Together with CareFirst, we will make an impact."