Retirees Need More Savings for Out-of-Pocket Healthcare Costs
Since 2011, patients have needed to increase their savings by 9 percent to prepare for out-of-pocket healthcare costs in retirement.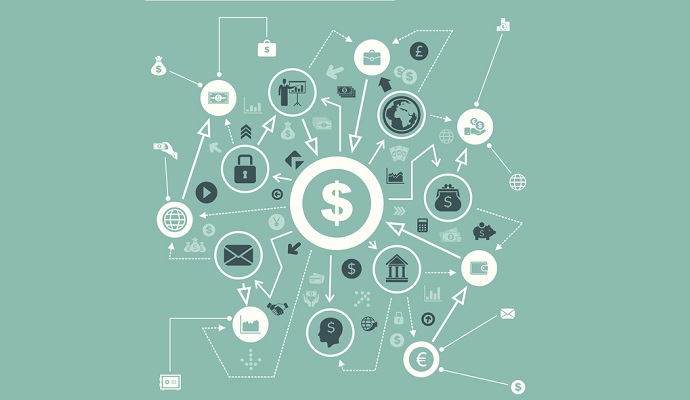 Source: Thinkstock
- Retired Medicare beneficiaries need to see their savings accounts swell by 9 percent if they want to cover their out-of-pocket healthcare costs, according to new data from the Employee Benefit Research Institute (EBRI).
Those out-of-pocket healthcare costs include premiums, deductibles, and the financial responsibility patients bear when purchasing some prescription medications. Premiums include those incurred in Medicare Parts B and D and Medigap Part F.
Using data from between 2011 and 2018, EBRI concluded that retired patients will need more money to cover those expenses. Since 2011, the amount of money retired Medicare beneficiaries have needed to cover their medical expenses has increased by 9 percent. In 2017 alone, those increases have reached up to 13 percent.
This increase in retired persons' healthcare spending is due to changes in the Medicare program, the rising cost of prescription drugs, and the decline in private companies offering retirees some health benefits as they transition out of the workforce, the report noted.
The analysis revealed some disparities between different patients. For example, recently retired women will likely need more savings than men. On average, a 65-year-old woman will need about $99,000 to have a 50 percent chance of having enough money to cover premiums and median prescription drug costs. A man of the same demographic will need $75,000.
READ MORE: Premiums, Deductibles Increase as Patient Healthcare Costs Rise
But 50 percent odds that a patient will be able to cover his or her healthcare costs aren't necessarily high. In order to increase that likelihood to 90 percent, a man will need $148,000 and a woman will need $161,000.
Couples will need even more cash in the bank, the report revealed. For a 50 percent chance of covering their healthcare costs, couples will need $174,000 saved. For a 90 percent chance, the couple will need $296,000 in the bank.
But those are just the odds for average healthcare consumers. Patients who are sicker or who utilize high-cost services or drugs will need more money saved, the report authors explained. For example, a couple with drug expenses at the 90th percentile and who want a 90 percent chance of meeting their health expenses will need just shy of $400,000 saved.
There is some good news in the report. For patients using prescription medications at the 90th percentile for price, projected cost needs fell by 2 percent. And if the healthcare industry succeeds in its efforts to cut out-of-pocket prescription drug costs for Medicare beneficiaries, those cost needs may fall even lower.
Nevertheless, these study results paint a concerning picture for retirees and Medicare beneficiaries. While EBRI found that patients will need up to $400,000 saved to meet healthcare costs during retirement, that only includes some parts of their healthcare needs.
READ MORE: 67% of Patients Worry About Surprise Medical Bills, Healthcare Costs
"It's important to note that many Americans will likely need more savings than cited in this report," Paul Fronstin, PhD, Director of the Health Research and Education Program at EBRI and co-author of the study, said in a statement. "Our analysis does not factor in the total savings needed to cover long-term care expenses and other health expenses not covered by Medicare, nor does it take into account the fact that many individuals retire before becoming eligible for Medicare. However, other workers will need less savings if they choose to work past age 65, by postponing enrollment in Medicare Parts B and D if they receive health benefits as active workers."
Separate studies have found that patients are facing increasing costs come their retirement. A 2018 report from Moll Law Group found that most patients are unprepared for healthcare expenses associated with long-term care.
On average, about 70 percent of all senior patients end up needing some form of long-term care in either an assisted living facility or nursing home. However, a survey of 2,000 patients found that only 46 percent of patients believed they may need long-term care.
Patient respondents also inaccurately estimated when they might need to begin long-term care. Most survey respondents guessed they might begin long-term care at age 79, while the national average for beginning this type of treatment is 73.
This six-year gap in perceived need for long-term care could result in significant expenditures, the survey administrators said. After all, long-term care comes with high costs.
READ MORE: Patients Support Efforts to Cut Out-of-Pocket Drug Costs for Seniors
The average respondent estimate for long-term care costs was $25,350. In reality, long-term care costs an average of $47,000 or more, depending on the facility of choice. Assisted living facilities cost $45,000, while semi-private nursing homes cost $85,775 and private nursing homes cost just shy of $100,000.
And yet 64 percent of respondents have nothing saved for long-term care. Sixty-seven percent said they are not in a financial position to saving money for this purpose. When patients do contribute savings for long-term care, it totals an average of $657 each month.
These findings suggest that patients need more education about saving for their healthcare needs during retirement. It also suggests a need to address healthcare costs themselves. Changes in Medicare payment models, drug costs, and other sources of healthcare costs should be addressed to enable patient access to care during retirement.