Rural Areas Still Face Clinician Shortage, Patient Care Access Snags
The clinician shortage issue has improved by 11 percent in Nebraska, but healthcare professionals are still bracing for patient care access problems in the future.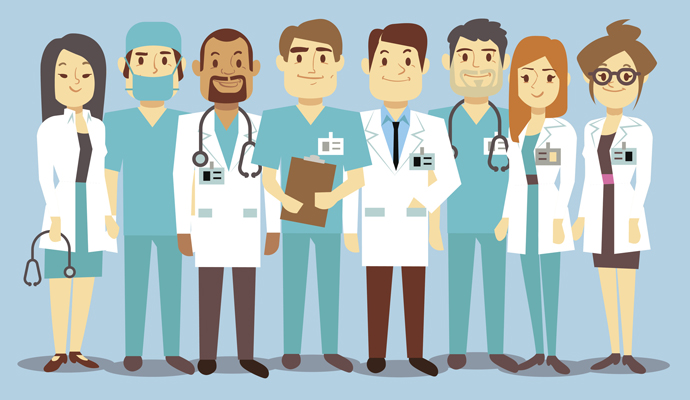 Source: Thinkstock
- Clinician shortage continues to be a problem in rural areas, according to a recent report focusing on shortage issues in Nebraska. The problem of having too few clinicians is hindering patient care access in rural regions, the report authors stated.
The report, "The Status of the Healthcare Workforce in the State of Nebraska," is the first report of its kind since researchers looked into clinician shortages in 2009.
Overall, the report revealed that there are currently 253 physicians per 10,000 patients in Nebraska. This is an 11 percent increase from 10 years ago, the report authors noted.
Although there are observed improvements in the clinician shortage issue, problems still abound. For example, there is currently no primary care provider in 13 of the 93 counties in Nebraska. This highlights a serious patient access to care issue.
The report also noted numerous other obstacles to a healthier clinician workforce in Nebraska. Currently, about one-fifth of physicians in the state are over 60 years old. These providers are likely to retire in coming years, and there is limited opportunity to replenish the workforce with younger workers when that time comes.
Additionally, 18 Nebraska counties are going without a pharmacist, despite the fact that there are nearly 400 more pharmacists practicing in Nebraska than 10 years ago. This not only hinders patient access to medications but may also negatively impact patient engagement strategies. Increasingly, pharmacists are guiding patients in wellness activities, medication adherence, and other core aspects of meaningful patient engagement.
There are some gaps in care for certain specialties, as well. There are fewer practicing dentists now than 10 years ago – 57.1 per 100,000 patients compared to 56.5 per 100,000 patients. There are also close to no occupational therapists, speech language pathologists, or medical nutritional therapists in the state, the report authors found.
Finally, patient demographics are continually becoming more diverse, but clinician demographics are not. It is more helpful to treat patients when their population is reflected in the workforce. A more diverse workforce may also meet the language needs of an expanding patient population.
"Some programs have helped increase the number of rural health professionals, but there still exist substantial recruiting challenges to bolstering the health workforce and access to health care in rural and underserved areas," said Fernando Wilson, PhD, acting director of the UNMC Center for Health Policy and lead author of the report.
Of course, there are some marked areas of improvement, the report authors pointed out. The number of registered nurses in Nebraska has increased by 61 percent in 10 years, increasing from 17,335 RNs to 27,922. There are also currently 1,148 nurse practitioners in Nebraska, a sign that the state may be tapping non-physician clinicians to fill care gaps where applicable.
There are also more emergency providers available, with report authors noting a 70 percent increase in paramedics compared to one decade ago.
Despite these improvements, researchers say the state must continue to work to reduce the clinician shortage issue to promote better patient access to care.
"The health care workforce is an essential component in making Nebraska the healthiest state in the union and timely and accurate data such as this report will help inform initiatives and policies to help address those challenges," said Jeffrey P. Gold, MD, UNMC Chancellor.
The report authors concluded by offering recommendations for improving the clinician shortage problem. First, policymakers must support pipeline programs and other programs that funnel providers currently in training to practice in rural regions.
Medical professionals and policymakers should also address broadband cost issues that would allow patients to access treatment via telehealth.
Finally, there must be better data about physician shortage issues. The state must continue to collect information annually. Additionally, Nebraska must predict population health management and social determinant of health issues in the area.