Stanford Children's Health Plans 2,500 Telehealth Visits for 2019
The health system plans to expand patient care access through increased telehealth use.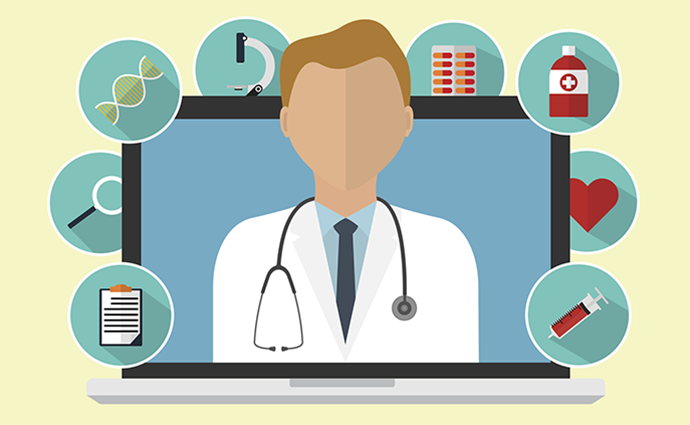 Source: Thinkstock
- Stanford Children's Health has vowed to double its telehealth appointments in 2019 in an effort to increasing convenient patient care access, according to a health system announcement.
Over the past decade, telehealth has emerged as a key technology that fills patient care access gaps. Because telehealth allows the patient to access a provider where and when most fits the patient's needs, it has brought a new meaning to patient-centricity and access.
This has been especially useful in the pediatric setting, as young patients and their parents or guardians seek an appointment slot that is beneficial for both of them and their providers. Additionally, it helps connect patients to pediatric care even when the patient lives in a disparate location, a significant step forward for a system like Stanford's that spans across the state of California.
Going into 2019, Stanford Children's Health aims to increase its telehealth visits by more than double, from the 1,100 visits it completed in 2018 to 2,500 this year.
Stanford offers two key modes of telehealth, the health system said. First, it offers direct-to-consumer telehealth, which allows patients to connect with their Stanford providers using their own devices in their own homes.
This approach has been especially popular among adolescent patients seeking behavioral health. Patients who have begun college but who want to maintain their relationships with their Stanford behavioral or mental health providers benefit from DTC telehealth, for example.
DTC telehealth is also allowing providers to observe patients in more natural settings, according to Vandna Mittal, director of digital health services at Stanford Children's Health. This allows providers to create a more holistic view of patient health and better understand the external factors that impact patient wellness.
In addition to DTC telehealth, Stanford plans to expand its clinic-to-clinic visits, the health system said. Clinic-to-clinic visits are particularly beneficial for patients living in remote regions far away from central Stanford health hubs.
Stanford Children's Health's patient panels span across the state of California, including patients living in more remote regions of the state. This can cause care access issues, as families attempt to mobilize to travel sometimes hours to visit the clinic.
Clinic-to-clinic telehealth, in which a provider in one clinic uses telehealth to consult with another provider in a faraway clinic, helps close those geographic gaps.
Closing geographic barriers to patient care access is an important step for all patient populations, but even more so for pediatrics. Oftentimes, these patients have siblings, working parents, and belong to families with hectic schedules. Telehealth visits help families circumvent those conflicts and connect children with essential care.
As such, it is smoothing out physician schedules, Mittal added.
"Through virtual visits, we are not only saving families time traveling to appointments and taking their kids out of school and work, we are also maximizing our providers' ability to see more patients, fill in last-minute cancellations and accommodate urgent requests," Mittal explained.
Further, telehealth is helping to increase productivity in Stanford hospitals. Through in-unit telehealth, doctors are consulting with each other from disparate areas of the hospital. This is especially in emergency situations, or when emergency department doctors are making admission decisions.
The health system is also focusing on developing its digital second opinions offering, which it announced in November 2018. The second opinion program allows patients and their families receive a Stanford Children's Health second opinion without visiting one of the system's facility.
For a $700 fee, Stanford clinicians gather patient medical records themselves and provide a second opinion via telehealth. This brings an important convenience factor to patient care.
Although telehealth has proven an important tool in making patient care access more convenient, Mittal acknowledged that there are limits to the tool. Ubiquitous technology and broadband access still pose challenges. Additionally, there are key instances where in-person care is invaluable.
"Although virtual telehealth visits are not a blanket solution for everyone or every visit, they are instrumental in helping patients and families who require more care or live away from their specialists, without sacrificing that vital connection," Mittal concluded. "Thanks to advances in medicine and science, we are able to care for more children with chronic or serious conditions than ever before, and digital health allows more flexibility and greater access to the best care available."