Telehealth Closes Patient Care Access Gaps in Rural Mississippi
At the University of Mississippi Medical Center, healthcare professionals use telehealth to address patient care access issues in rural America.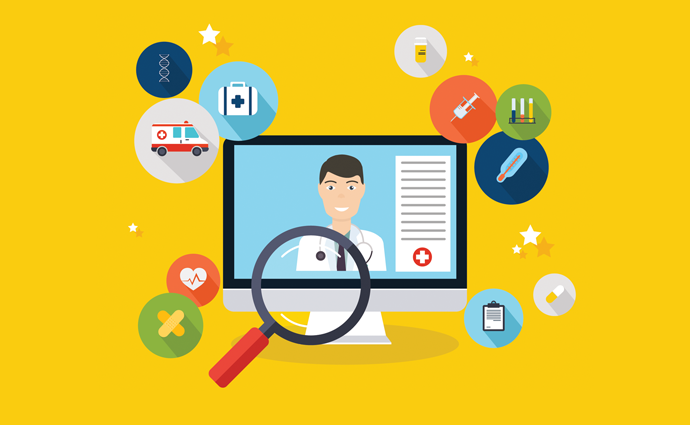 Source: Thinkstock
- Across the country, telehealth technology is helping to close care gaps in areas where healthcare consumers otherwise would face considerable patient care access challenges.
Especially in rural regions, telehealth has allowed patients to surmount geographic barriers at a low cost, helping to drive health equity in areas with limited wellness opportunities.
Few other states have utilized telehealth as a patient care access tool the way Mississippi has. The University of Mississippi Medical Center (UMMC), the state's central telehealth provider, has recently been named one of two Centers of Excellence for Telehealth in the nation by the Health Resources and Services Administration.
The health system uses SnapMD's Virtual Care Management Telehealth platform to offer a host of telehealth options, including telehealth for business, specialty care, store and forward telehealth, and remote patient monitoring.
For UMMC, telehealth was not simply another flashy tool amidst an insurgence of health IT implementations. Instead, telehealth was a bare necessity, according to Michael Adcock, executive director of UMMC's telehealth program.
READ MORE: Telehealth Boosts Patient Care Access, But Not Cost Savings
"Mississippi is the poorest state in the country and we're ranked 49th in number of physicians per capita," Adcock told PatientEngagementHIT.com in an interview. "We don't have enough providers to provide the care in the areas where we need it."
Most of Mississippi's physicians, especially specialty physicians, are populated in urban areas, whereas the majority of patients dwell in rural areas. This geographic divide creates a serious barrier to care, which is compounded by the poverty many patients in the state experience. Mississippi clinicians see a lot of patients who are underserved, experience multiple social determinants of health, and need access to healthcare, Adcock explained.
UMMC emerged as a leader in the state's telehealth program because it was Mississippi's only academic medical center, only Level 1 trauma center, only children's hospital, and only stable organ transplant center. With multiple care needs ready to be fulfilled at UMMC, Adcock and his team realized they were at a unique advantage to close care gaps across the state.
Telehealth for business options allow employees at certain companies to access healthcare using UMMC's telehealth platform. UMMC has a broad patient recruitment and education system to support this facet of the overarching telehealth program.
"We go out to health fairs," Adcock shared. "We go out to open enrollments. We go out anywhere we can to try to reach employees and patients where they are for that particular piece of our program. That program is growing and we're looking at how to partner with other physicians or providers across the state to provide even more access to that program."
READ MORE: How Telehealth, Convenient Care Improve Patient Experience
UMMC also offers specialty care through telehealth. Providers in over 35 specialties in clinics across the state have connected to UMMC's platform. Patients can go into those specialty offices and receive UMMC care so they do not have to travel extraordinary distances for that treatment or go without treatment at all.
The telehealth program includes similar programs with primary care providers across the state. A primary care office may observe that several individuals in its patient panel experience mental health issues, for example. From there, the PCP and UMMC can connect to create a telemental health offering in the primary care office.
The benefits to this are twofold, Adcock pointed out.
"Obviously we don't want patients to have to travel if they don't have to, but it also takes away that stigma of parking in front of the mental health clinic and having to go for a mental health visit," Adcock stated. "You're going to the primary care physician's office just like you would if you had hypertension."
UMMC has had to leverage strong healthcare partnerships to support these programs, Adcock said. Many of the primary care and specialty care providers were not previously a part of UMMC's health system. But UMMC's telehealth offerings has given these smaller providers the opportunity to keep their patients in their office with access to care.
READ MORE: Strategies for Rural Patient Healthcare Access Challenges
"Providers want those patients to be able to be seen locally so we go in and work with them to setup a telemedicine network end point at their site so that we're using their exam room to deliver specialty care in their clinic so that the patients, they receive their primary care there," Adcock explained.
Telehealth partnerships have also been a boon for care coordination, Adcock explained. With patients receiving care from providers at UMMC, their primary care, and their specialists, all practitioners are able to communicate.
The final piece of UMMC's telehealth suite includes remote patient monitoring, which has been instrumental in creating patient engagement in their chronic disease patient populations. The remote patient monitoring program has improved medication adherence and decreased Hemoglobin A1C numbers for patients with diabetes. The program has also cut hundreds of thousands of dollars in healthcare costs, Adcock stated.
He credits this success with the accountability remote patient monitoring tools create.
These tools offer opportunities for real-time health interventions. If a patient takes her blood sugar and it's 200 points higher than it was the day prior, those results push to the top of a nurse's triage dashboard and prompts a call to the patient.
Eventually, patients learn to avoid those calls by making better health choices and engaging in wellness behaviors, Adcock explained. Immediacy has proven essential for an effective chronic disease management program.
Telehealth and remote patient monitoring has also led to patient empowerment, a key element of most patient engagement initiatives. These technologies make patients feel more in control of their health, whether it be through connecting with a physician or checking their own health metrics. Telehealth has created an innovative model for that.
"We've got to teach people how to take care of themselves instead of trying to take care of them, especially with patients with chronic diseases," Adcock stated.
Implementing such a full-scale telehealth program can appear daunting. Adcock works with numerous healthcare providers – many of which are not a part of UMMC's health system – to deliver and coordinate care for patients.
At the same time, he and his team leverage telehealth platforms to deliver patient education and chronic disease management, all while maintaining patient satisfaction with provider relationships.
But, again, this has never been about choice for UMMC, Adcock said.
"We can't keep doing what we've been doing expecting anything to change," Adcock asserted.
"Necessity is the mother of invention. We didn't have a choice," he concluded. "When you're the poorest, one of the most obese, one of the most underserved states in the country, you have to figure out how to do things differently."