The Role of Telehealth Tech in Patient Engagement Strategies
Telehealth helps diversify patient access to care options and supplements patient engagement strategies.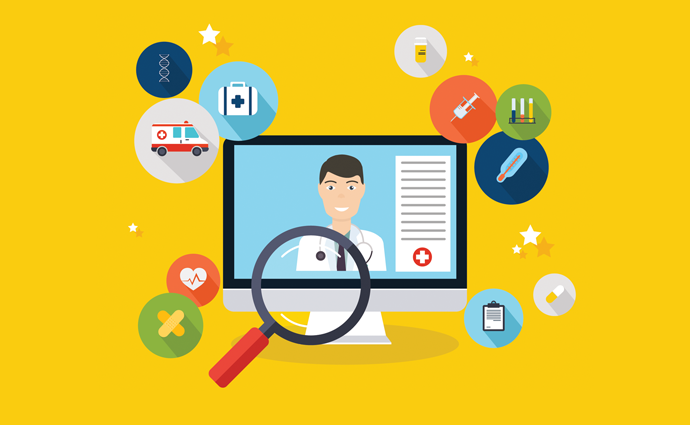 Source: Thinkstock
- NewYork-Presbyterian and Walgreens have partnered to offer telehealth technology in retail-based health kiosks across New York City. The move is a part of both entities' patient engagement strategies and efforts to offer better patient access to care.
The self-serve telehealth kiosks will be a part of the Walgreens/Duane Reade retail health clinic suite. The kiosks are located in private rooms within Walgreens locations, and connect patients with a clinician from Weill Cornell Medicine emergency department doctors.
Doctors can treat non-life-threatening illnesses and prescribe treatments for patients over the telehealth technology. Patients in the New York City area can also access the telehealth services through the Walgreens website.
This partnership comes as a part of NewYork-Presbyterian's and Walgreens' efforts to improve patient access to healthcare, according to Greg Orr, Walgreens' divisional vice president of digital health.
"We believe that telemedicine can play a critical role in connecting patients with providers," Orr said in a statement. "We can now help to bring awareness of services that are offered locally by trusted providers such as NewYork-Presbyterian. We are pleased that NewYork-Presbyterian will be the first local healthcare provider to collaborate with us on our evolving telehealth and digital strategy."
READ MORE: How mHealth Technology Supports Patient Engagement Strategies
NewYork-Presbyterian President Steven J. Corwin, MD, echoed those sentiments, underscoring the role that telehealth technology plays in supporting patient engagement.
"Patients can expect to receive focused, one-on-one care from leading physicians, where and when they need it," Corwin explained. "We believe telemedicine has a critical role to play in expanding access to high-quality care, and we are proud to be at the forefront of digital healthcare delivery."
More healthcare organizations have been tapping telehealth technology to connect with their disparately located patients. A recent bill to overhaul VA healthcare included provisions allowing veterans to access care via telehealth, and some health systems have begun to integrate the technology into their offerings.
Telehealth plays a significant part in supporting patient engagement strategies in healthcare organizations. By both offering more convenient care access options, telehealth technology is an important part of the patient's relationship with healthcare.
Below, PatientEngagementHIT.com explores how telehealth technology can support patient engagement strategies by enhancing patient access to care.
Creating diverse patient care access options
READ MORE: Telehealth Boosts Patient Care Access, But Not Cost Savings
While telehealth has been deployed across the entire healthcare spectrum, it has been a boon in rural areas where patients often struggle to access healthcare. Telehealth has given patients in disparate locations the ability to connect with providers who are located an extraordinary distance away.
Patients can sometimes connect with healthcare providers within their own homes. Patients can also access healthcare providers via telehealth connection from one hospital to another. This is especially useful for patients who live close to a smaller provider but need to connect with a provider with more resources or specialist expertise.
At the University of Mississippi Medical Center (UMMC), hospital leaders use telehealth to expand its level-1 trauma center expertise to other rural hospitals throughout the state. Providers in smaller remote hospitals undergo special training to deliver high-quality healthcare while also connecting with UMMC providers.
Telehealth technology allows Mississippi residents to connect with highly skilled providers, as well as overcome extreme geographic barriers.
Currently, patients living in remote areas still face some barriers to accessing care, even when that care is delivered via telehealth. Rural-dwellers do not always have the infrastructure necessary to connect to telehealth, including limited broadband options. The issue has become so pervasive that some industry groups, including the American Medical Informatics Association (AMIA), have deemed broadband access a social determinant of health.
READ MORE: How Telehealth, Convenient Care Improve Patient Experience
In November, 2017, the Federal Communications Commission began considering allocating more funding to support broadband access in rural communities, which would in turn help support patient telehealth access in these areas.
Creating more options for accessing healthcare is an important step in the medical industry, especially as value-based care and consumer-driven care continue to take hold. Organizations that have multiple modes by which patients can obtain care will ultimately be more successful.
Offering convenient patient access to care
The end-goal to offering more patient care access options is to make healthcare access more convenient for patients. For those patients accessing telehealth because they live in remote areas of the country, telehealth helps patients overcome travel time and travel cost barriers.
A March 2017 report from the University of California Davis found that telehealth access produced about $100 in travel time cost savings per patient per year. In total, telehealth reduced travel distances by 5 million miles across the entire study population, and resulted in $3 million saved in travel costs over a nine-year period.
Telehealth can also support patients living in the suburbs or metropolitan areas. Although these patients do not experience the geographic barriers to medical care, telehealth can still make it easier for patients to receive care.
Some healthcare organizations will conduct low-risk follow-up care via telehealth, preventing a professional from using paid time off to visit the doctor. Other organizations, such as Nemours Children's Health, have acknowledged that telehealth makes life easier for busy parents.
"The patient would show up at the clinic two hours away from the hospital, the doctor would have their visit with the patient via telehealth, and it was great," Nemours CIO Bernie Rice told PatientEngagementHIT.com. "Mom loved it because she didn't have to pack up all the kids and drive two hours north for an appointment and then two hours back home. It was much more convenient for the patient and the family."
A separate November 2016 survey found that mothers overwhelmingly support telehealth, pointing out that the technology makes it easier for them to access care for their children without the added hassle of pulling children out of school and making an appointment with the pediatrician.
Making it easier for patients to access care is a core aspect of patient engagement. Healthcare organizations, which are increasingly facing more empowered healthcare consumers looking for a convenient and satisfactory care option, are turning to telehealth to help patients receive care in the way the patients want.
As support for telehealth continues to grow, organizations are going to see enhanced patient engagement strategies. Organizations may see better wellness and engagement on the part of patients who are now able to access care when it is convenient for them.