Understanding Physician Shortage Issues, Patient Care Access
The physician shortage is expected to reach up to 104,900 physicians by 2030, posing a serious barrier to patient care access.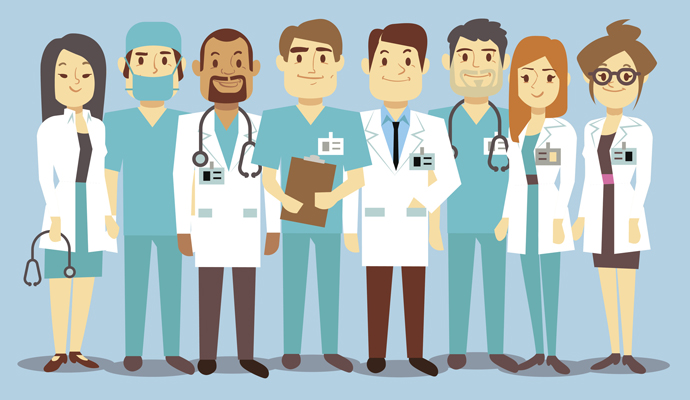 Source: Thinkstock
- Patients often face several barriers that hinder patient care access, ranging from ability to pay for the care encounter to obtaining transportation to the doctor's office. But now a new barrier is emerging and will likely hinder patients for years to come. physician shortage issues are making it hard for patients to actually see a doctor.
A physician shortage occurs when there are not enough physicians available to meet patient demand. The World Health Organization (WHO) has defined physician shortages as having less than 80 percent of the physicians needed to meet provider demand.
When a physician shortage occurs, patients are unable to access the care they need. They might have trouble finding a physician to book an appointment with, or once an appointment is obtained patients might face long office wait times. These issues adversely impact patient satisfaction and can also have negative health consequences.
One might associate a physician shortage with a third-world country with other limited healthcare resources. The truth is that the United States is currently experiencing a physician shortage that is only expected to get worse.
The healthcare industry is currently facing healthcare provider shortage areas (HPSAs) in three main medical disciplines: dental health, primary care, and mental health. In primary care, the provider shortage is over 7,000 physicians, according to the Health Resources & Services Administration (HRSA).
READ MORE: How to Support Patient Access to Care in Frontier Communities
That shortage is slated to become worse and more widespread, according to the Association of American Medical Colleges (AAMC). In its 2017 projections for national provider shortages, AAMC predicted that the US will face a physician shortage between 40,800 and 104,900 by 2030. For primary care, the estimated shortage will be between 8,700 and 43,100 physicians by 2030.
AAMC has called on federal policymakers to help intervene and reduce the likelihood that these predictions will come to fruition.
"We urge Congress to approve a modest increase in federal support for new doctors," said AAMC CEO and President Darrell G. Kirch, MD. "Expanded federal support, along with all medical schools and teaching hospitals working to enhance education and improve care delivery, would be a measured approach to solve what could be a dangerous health care crisis."
Experts from AAMC claim that physician shortages are worsening because of population growth and the influx of older patients. The population of pediatric patients under age 18 is expected to grow by 5 percent by 2030. In contrast, the population of older patients over age 65 is expected to grow by 55 percent by 2030.
With an older population comes the need for better population health and chronic disease management, which AAMC also noted will affect physician shortages.
READ MORE: Senate Bill Boosts Patient Access to Care in Rural Regions
"The main finding of this new research is that if the nation were to achieve the population health goals modeled, then initially, total demand for physicians might decline due to slight improvements in average levels of health," AAMC wrote in its 2017 report. "However, over time, more people would live longer, and by 2030, the demand for physicians would actually be higher than in the projections that did not model population health achievements."
Other research has confirmed this impending physician shortage. A separate study published in the Annals of Family Medicine reported the following:
With nearly 209,000 primary care physicians in 2010, the United States will require almost 52,000 additional primary care physicians by 2025—about 33,000 to meet population growth, about 10,000 to meet population aging, and about 8,000 to meet insurance expansion.
Industry experts are offering some recommendations for alleviating the physician shortage problem. Non-physician clinicians – nurse practitioners and physician assistants, specifically – have some potential. These clinicians can meet many patient needs, especially in primary care.
READ MORE: What Providers Should Know to Improve Patient Access to Healthcare
Research suggest that NPs and PAs can drum up just as much patient satisfaction as physicians.
Healthcare professional societies are also advocating for solutions to these physician shortage issues. The American Medical Association has created an interactive map highlighting physician shortage areas to help medical students decide where to begin their careers.
"Improving patient access to quality care is a core mission of the AMA, and this mapping tool will show physicians and health care professionals precisely where their skills can most benefit populations in need," said AMA President Andrew W. Gurman, MD.
"Knowing where health care services are needed most can help providers make the best decisions on where to locate or expand their practices to reach patients in greatest need of access to care."
The American Hospital Association has also had its say on the matter, advocating for many legislative actions such as the extending the Conrad State 30 Waiver Program. This program addresses physician shortages by expanding visa access to doctors who choose to stay in the US and work in medically underserved areas.
Ultimately the industry will need to be agile in its approach to solving this problem, according to AAMC. Healthcare is constantly changing, as are physician shortage projections. There may be no singular solution that industry professionals can adopt that will continue to work until 2030, and instead providers will need to continuously research and innovate.
"Projections are constantly challenged by the reality that health care is changing at a tremendous pace and often in unpredictable ways," AAMC concluded its 2017 physician shortage report.
"The projected ranges reflect uncertainties about how emerging care-delivery and financing models might change health care use and delivery patterns, as well as uncertainties about participation patterns in the physician labor force, and employment vs independent practice decisions."