Using Microhospitals to Support Patient Emergency Care Access
Memorial Hermann has adopted two microhospitals to supplement patient emergency care access.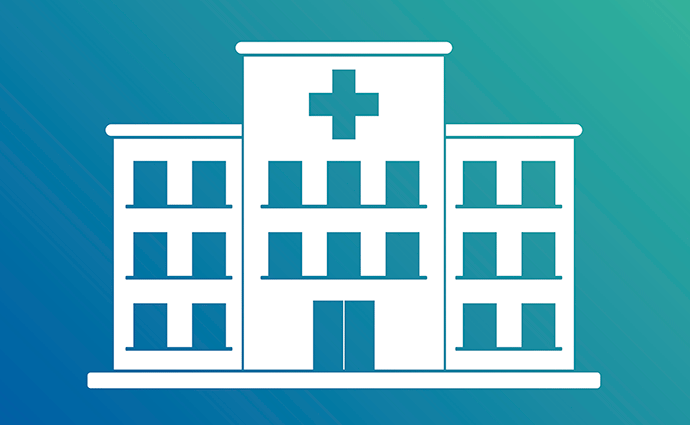 Source: Thinkstock
- Microhospitals are proving that in healthcare, bigger isn't always better. Healthcare organizations are turning to these new facilities to expand patient access to emergency care as part of their efforts to meet increasing consumer needs.
Microhospitals are akin to freestanding emergency departments and deliver typical emergency services with some imaging services mixed in, according to Memorial Hermann Executive Vice President and Chief Strategy and Information Officer David Bradshaw.
Memorial Hermann recently signed a deal to integrate at least two microhospitals.
The difference between a microhospital and a hospital ED or freestanding emergency room is the number of beds, Bradshaw explained in an interview with PatientEngagementHIT.com. Microhospitals usually have between 10 and 12 beds, just enough to admit a patient for limited observation or another small need.
"They do provide a needed service to the community," said. "Microhospitals are a lot smaller footprint and less capital to go into a community and to serve that area."
READ MORE: What Providers Should Know to Improve Patient Access to Healthcare
Memorial Hermann is using its newly-acquired microhospitals to supplement its extensive suite of emergency care offerings. The health system also has urgent care centers, which enlist a group of non-emergency licensed physicians.
Memorial Hermann also has a host of traditional emergency departments located in its many flagship hospitals.
Patients can also access Memorial Hermann's free-standing EDs, otherwise known as convenient care centers, in strip mall locations. These facilities provide emergency room treatment, imaging services, physical therapy, sports medicine, and lab testing. Memorial Hermann's convenient care centers are anchored by primary care physicians.
"We see the microhospitals as one more piece of the portfolio," Bradshaw said. "But unlike the convenient care center or the freestanding ED, it actually has hospital beds."
Full-fledged EDs usually offer more services than the typical emergency requires, while ambulatory health centers don't offer enough. Microhospitals often meet those two facilities in the middle. While a microhospital can't perform surgery or deliver a baby, it can provide services beyond what a free-standing ED can.
READ MORE: AHA Lauds Bill for Patient Access to Rural Emergency Hospitals
Having beds in the facility adds a level of flexibility for healthcare providers who may want to keep a patient for observation in case of a larger emergency. For example, a dehydrated patient might not warrant a full ED visit or hospital admission, but using a bed in a microhospital will allow a physician to deliver fluids.
Microhospitals should not aim to be all things to all people, Bradshaw explained. As the healthcare industry evolves, patients are coming forward with a different set of needs and health systems need to answer those calls through a diverse array of niche facilities.
"The general thought is that consumers have higher expectations in healthcare," Bradshaw pointed out. "We as an industry need to improve our delivery to those expectations."
"We won't be smart enough to have one thing that fits consumers' primary care, urgent care, and emergent care needs," Bradshaw added. "Therefore, our strategy is to build both off the telephone, off the digital platform, and with physical locations to be the most convenient we can to the consumer."
But as Memorial Hermann adds more facility types to meet varying patient needs, do they run the risk of patients accessing care in the wrong facility? After all, patients who visit urgent care for extreme medical emergencies delay their care, and those who visit the ED for the common cold rack up extraordinary healthcare costs.
READ MORE: Shared Decision-Making Reduces Cardiac Admissions from the ED
To alleviate those issues, health systems need to put strong patient education programs in place to empower patients to self-triage and make their own informed care decisions.
At Memorial Hermann, Bradshaw and his team have the EverydayWell program, a system-wide campaign to advocate for primary care and general wellness. In addition to that messaging, EverydayWell encompasses patient education efforts and digital health.
"EverydayWell is our internal and external word that we're using to describe where you as a consumer can come and we can educate you on the various options for care, where physically facilities are in relationship to patients, and in some cases provide navigation to the location or hold someone's place in line," Bradshaw said.
Ideally, patients will have access to enough information through EverdayWell to self-triage, but that telephone line also allows patients to call for appointments and be directed to the right healthcare facility.
Microhospitals may be beneficial for certain healthcare populations, but they present several challenges.
For one, they can be expensive to open. Although they are small footprint and make sense for health systems with a lot of capital, microhospitals are usually located in more expensive locations.
Many health systems opt to put microhospitals in retail-oriented areas, such as a strip mall. Rent and real estate prices in these areas are usually expensive. Starting a microhospital in these areas can cost a health system anywhere from $7 million to $30 million, according to a report from the Advisory Board, a healthcare consulting group.
In the case of Memorial Hermann, which is opening its first two microhospitals in partnership with the microhospital operations and contracting company Emerus, these facilities might also present some care coordination challenges.
The health system will absorb two microhospitals for Emerus' fleet of facilities in the Houston, Texas area. Those microhospitals will integrate with Memorial Hermann's 17 other emergency care facilities.
"I'm anticipating that the coordinating efforts of how we serve the community and how we make schedules available to patients and messaging to the marketplace will require us to spend some good, detailed time with each other," Bradshaw said.
However, creating more diverse care options in the area will eventually pay off, Bradshaw posited. Houston is an extremely large city: approximately the size of New Jersey with the population of Indiana.
"Our partnership with Emerus put us into some new areas that we have no historically served like the upper northwest quadrant and the southwest part of town," Bradshaw explained.
"As part of our partnership, we are diligently mapping out the next several locations which may even start to expand beyond the Houston [Metropolitan Statistical Area] into the neighboring towns," he continued. "We have discussions going on with small cities that trade off of the Houston MSA."
Ultimately, expanding beyond the traditional service area is the end goal for microhospitals. These facilities will do the most good by offering patients an alternative location to receive emergency care.
Whether that means offering a place that's closer to home or one that better suits patient needs, microhospitals will be successful by expanding a system's footprint.