Using Online Provider Reviews to Solve Patient Satisfaction Issues
At Florida Orthopaedic Institute, managing online provider reviews helps mitigate patient satisfaction issues and support patient retention.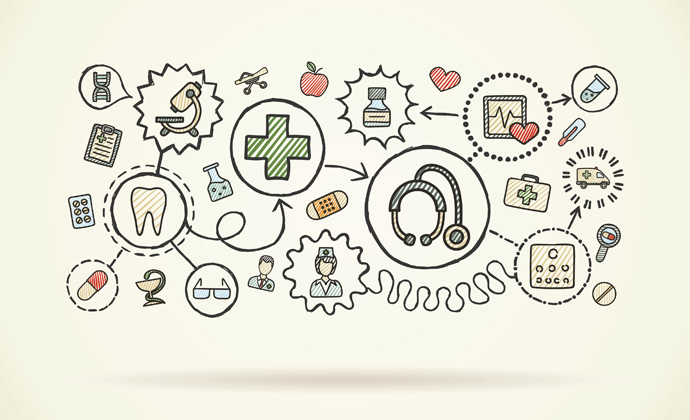 Source: Thinkstock
- In healthcare, creating and assessing patient satisfaction requires always listening to patient needs. But in the digital age, this effort is beginning to change shape, begging healthcare professionals to start considering online provider reviews in tandem with their traditional patient satisfaction surveys.
At Florida Orthopaedic Institute, integrating online provider reviews has been a boon for practice marketing staff. These reviews have opened new doors to help the organization better understand – and ultimately retain – patients who may have had a less than satisfactory care experience.
"We haven't always been listening to our patients in the past," said Kim Mott, Florida Orthopaedic Institute's marketing and customer service manager. "We handed out paper surveys to patients, the results of which I believe only got as far as our quality assurance team."
Those paper surveys weren't as useful as Mott and her team needed, rarely giving insights to the providers themselves and leaving the customer service team without a meaningful way to remedy situations with patients.
But Mott and her team, which includes marketing and customer service director Donna Bossuyt, have been ahead of the curve. Mott and her colleagues' prior work in hospitality helped them understand that consumers, even those in healthcare, will often report their experiences online. Online provider reviews crop up on HealthGrades, Vitals, UCompareHealthcare, and several other websites.
READ MORE: 4 Key Tips to Receive a 5 Star Online Provider Rating
Mott wanted to use these insights to help drive practice improvement.
But leveraging all patient satisfaction insights, from paper surveys to online provider reviews, posed two central challenges to Mott. First, the team had to determine how to aggregate and organization all that data to make it usable.
"We were having a hard time getting all the data into one place and really analyzing the trends, what our patients were saying, where we could help, and where were we missing the ball," she recounted.
Mott and her team tapped Binary Fountain, a digital platform for managing online provider reviews and patient satisfaction scores. The tool allows Mott and her team to track online provider reviews and compare those reviews with the hard data gleaned from satisfaction and experience surveys.
Those abilities helped Mott overcome her second challenge: garnering provider acceptance of online provider reviews.
READ MORE: Patients Value and Use Online Provider Reviews in Care Decisions
As a marketing and customer service professional, Mott valued online provider reviews for the plethora of patient insights. Reviews are usually candid and get right to the point of the patient experience.
"Patients more than ever are going online because they get the instant feedback and it's a place for them to really state their opinion on how they really feel," Mott said.
Additionally, online provider reviews are increasing in popularity and relevance on the patient side.
A 2016 survey from Software Advice found that 59 percent of patients look at online provider reviews when making healthcare decisions.
In 2015, about two-thirds of patients were leaving online provider reviews, an increase from one-quarter of patients leaving reviews in 2012, according to a survey published in the Journal of General Internal Medicine.
READ MORE: How Providers Can Address Online Physician Reviews, Social Media
But that same study also showed a divergence in opinion between patients and providers. While most patients said they value third-party review sites over hospital-affiliated sites, providers disagreed. Seventy-five percent of providers reported that online reviews are stressful and detract from the patient-provider relationship.
Mott felt that sentiment at Florida Orthopaedic Institute when she and her colleagues were asked to attend the organization's all-physician's meeting. The meeting, which included all 43 surgeons from the Institute's 10 locations, was stressful for Mott because she knew she would face some provider pushback.
"As you can imagine, it was one of the most challenging conversations I've had because the doctors didn't want to hear it," she explained.
"Doctors are perfectionists," Mott added. "They're really great at their job and are rarely told that they do anything wrong. When I showed them the trends that were online on the rating sites, doctors were saying, 'No way. This is exaggerated. These are not real stories. People just see things one way and we see them totally differently.'"
But when Mott showed providers the hard data from the practices' patient satisfaction surveys, their conclusions were indisputable. Many of these surveys aligned with the insights yielded from the online provider reviews.
This more data-driven approach helped providers understand and digest the complaints patients launched online.
"The way to really make our doctors recognize and understand they have to take reviews to heart was showing them the patient survey data," Mott explained.
"We showed them that the concerns with physician communication and physician wait times were exactly the same in the patient surveys as they were on the online rating site," she continued. "The stories may be a little bit exaggerated, but there is some truth to what patients are saying. We have to start listening because these are areas of opportunity that we're missing."
Mott and her team also emphasized the importance of online reputation to providers, especially those starting out in their careers. Doctors must continually build their patient base, and ensuring a positive online presence is an important strategy for doing so.
After all, online searches are one of the most popular methods by which patients find a new provider. A November 2017 survey from Kyruus found that 90 percent of patients are using some type of search engine to select a provider.
Mott's anecdotal experience confirms this finding. Not every patient will need a referral to see a specialist, Mott explained, leaving patients to their own devices to find a doctor.
"Everyone will need a doctor at some point in their life," Mott said. "We know the number-one easiest way to find that doctor is using Google, so it's very important from our perspective to manage the online reputation."
Part of managing that online reputation is handling negative online reviews. As the marketing and customer service manager, Mott is in charge of mitigating all negative reviews within 24 hours, the period during which patients are most likely to change their review.
In instances where patient complaints relate to a negative attitude from the doctor or rudeness from the staff, Mott handles that personally. But when patients have issues with a confusing treatment plan or diagnosis, Mott encourages providers to make the phone call to clear the air with patients.
This usually yields positive results with both providers and patients.
"Our doctors actually like doing making the calls," Mott noted. "They want to know how they can help their patients. They also don't want to find out six months later that a bad review is sitting on their account and we never brought it to their attention."
And a good call between patient and provider can help ease patient complaints, often resulting in a changed review.
"I wish I had a number to say how many patients we've retained by getting the alerts and responding right away," Mott offered. "We've seen patients completely remove reviews or leave a comment on the review, saying, 'Oh, they got to me right away and handled the issue,' or change their star rating on some of these sites, just because we were able to reach out."
That level of patient retention has been of great benefit for Florida Orthopaedic Institute, Mott said, crediting the use of online provider reviews. Social media has given the organization a more intimate outlet for communicating with patients about the healthcare experience. By leaning into the social media craze instead of shying away, Mott and her team have been able to strengthen the organization.
"Any healthcare organization not participating in social media is missing patients that could have been acquired otherwise," Mott concluded.