Using Online Reviews to Compare Patient Satisfaction Measures
Healthcare experts can use online provider reviews to compare patient satisfaction measures at both VA and non-VA hospitals and clinics.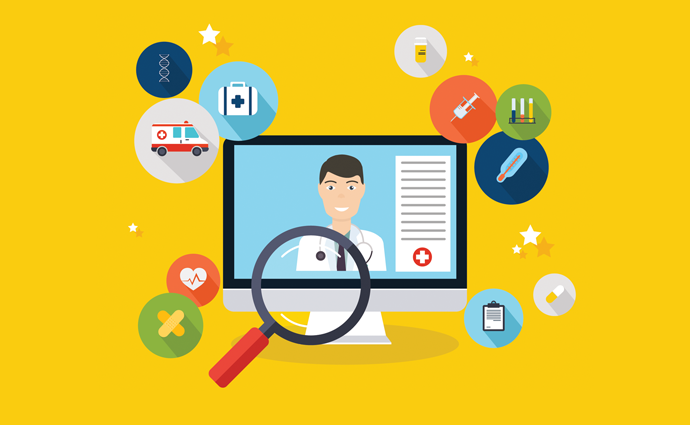 Source: Thinkstock
- VA hospitals tend to out-rank their non-VA hospital affiliates on online patient satisfaction measures, such as Yelp reviews, according to a study published in the American Journal of Managed Care.
The study also found that Yelp reviews are an effective measure to compare both VA and civilian healthcare facilities.
CMS has supported hospital quality and patient experience comparisons through its Star Ratings systems and Hospital Compare websites. These tools boil down elements of hospital quality and patient satisfaction scores into a simple score that is easy for laymen to understand. CMS ultimately intends patients to use these online tools to make informed healthcare decisions.
The VA developed a similar tool in April 2017. The Access to Care tool allows veterans to compare wait times and care quality between different VA facilities across the country.
Although both tools were designed to arm patients with the knowledge to make better treatment decisions, they do not overlap. Veterans cannot compare care quality at their local VA facility with that at an affiliated civilian hospital.
The research team contended that online provider reviews, specifically Yelp reviews, can be useful for veterans comparing care at VA and non-VA sites. The team cited a 2011 study showing that positive Yelp reviews are an indicator of high HCAHPS scores. A 2017 study found the same.
The researchers looked at a sample of 39 VA facilities and their affiliated non-VA hospitals. These non-VA affiliates often share trainees and some employees.
The investigators scored each facility based off their Yelp reviews. Scores were issued on a five-point scale and weighted based on the number of reviews (a facility with nine negative reviews and one positive review could ultimately score low, for example). The team also adjusted for other characteristics such as bed size, teaching affiliation, and accreditation.
VA hospitals scored higher than non-VA hospitals on Yelp ratings, scoring a mean 3.64 compared to 3.09, the team found. There was no statistically significant correlation between a VA hospital and its non-VA affiliate. These findings were also not explained by bed size or teaching status, the researchers said.
Additionally, the researchers suggested the Yelp ratings can help partially predict outcomes. Although this specific study did not investigate any outcomes measures, the investigators pointed to the previous study about Yelp reviews and HCAHPS scores. That study found that high Yelp reviews were tied to lower 30-day mortality rates for certain conditions.
The investigators conceded some limitations to their findings, suggesting that VA hospitals may not out-rank all civilian facilities – especially those not affiliated with the VA. While it is entirely likely that veterans may choose to receive care at a non-VA affiliate location, that is not a guarantee. More research should be done to include other geographically close, non-VA facilities.
The question of hospital comparison between VA and non-VA hospitals is an especially pressing one as the VA continues with its Veterans Choice program. Veterans Choice allows veterans facing extraordinary barriers to care – extensive travel time, wait times exceeding 30 days, or other cumbersome obstacles – qualify as a patient to receive care at a non-VA facility.
The researchers suggested that patients had the right to compare the treatment and experiences they may have at a VA facility to a non-VA hospital.
However, industry experts caution against over-simplifying patient experience measures. Hospital quality is filled with nuance, and a five-point scale may not be enough to truly portray patient experience. In response to the CMS Star Ratings, which utilize a five-point scale, the AHA penned a letter stating that the system does not encapsulate all factors leading to a quality experience.
"The new CMS star ratings program is confusing for patients and families trying to choose the best hospital to meet their health care needs," wrote AHA CEO and President Rick Pollack.
"Health care consumers making critical decisions about their care cannot be expected to rely on a rating system that raises far more questions than answers," he continued. "And it adds yet another to a long list of conflicting rating and ranking systems."
Ultimately, it will take more research to perfect the patient- and consumer-facing patient experience scores, as well as comparison websites. Although these systems may have some faults, there are also substantial benefits to patients being equipped with key information to help them make treatment decisions.