What are Healthcare Navigators, Patient-Centered Care Benefits?
Healthcare navigators help patients move through both the payer and clinical spaces.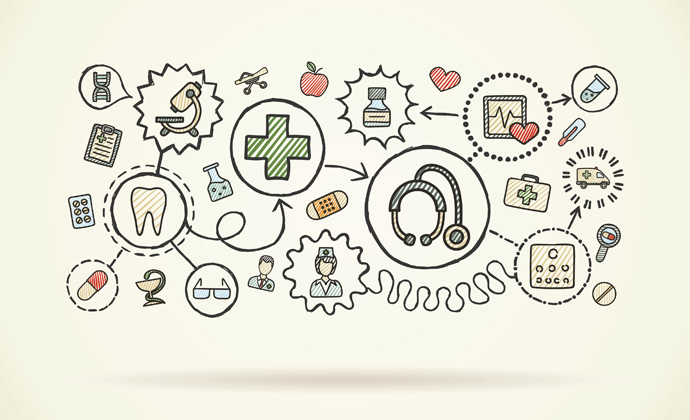 Source: Thinkstock
- Healthcare navigators are like the industry's version of a car GPS. They help patients get from place to place in a healthcare system that can often be difficult to understand.
But unlike GPS, healthcare navigators are not necessarily helping patients get from a physical point A to point B. Instead, healthcare navigators help patients navigate the logistical considerations involved in receiving health insurance coverage or undergoing complex care management regimens.
Healthcare navigators are critical because they help patients understand an industry that can often be convoluted or lead to dead ends. When patients have trouble moving through healthcare, they can sometimes give up or be led astray, ultimately hindering patients' abilities to receive treatment.
Below, PatientEngagementHIT.com discusses healthcare navigators and how they can support patients accessing the healthcare industry.
What is a healthcare navigator in the payer space?
Healthcare navigators are most strongly associated with the health payer space.
READ MORE: How Community Health Centers Support Patient-Centered Care
Healthcare navigators rose to industry recognition following the Affordable Care Act's healthcare coverage expansion, according to HealthCare.gov. More patients were able to afford healthcare coverage, but many of them had never applied for or purchased insurance before. Healthcare navigators were on the scene to assist these individuals.
A healthcare navigator is "an individual or organization that's trained and able to help consumers, small businesses, and their employees as they look for health coverage options through the Marketplace, including completing eligibility and enrollment forms," according to HealthCare.gov. "These individuals and organizations are required to be unbiased. Their services are free to consumers."
Healthcare navigators are in charge of explaining health insurance to purchasers and beneficiaries, helping beneficiaries understand their packages and identify plans that are best suited for them.
Navigators are also responsible for guiding beneficiaries through the Marketplace enrollment process and patient education, according to CMS.
"Navigators play a vital role in helping consumers prepare electronic and paper applications to establish eligibility and enroll in coverage through the Marketplaces and potentially qualify for an insurance affordability programs," the agency says on its website. "They also provide outreach and education to raise awareness about the Marketplace, and refer consumers to health insurance ombudsman and consumer assistance programs when necessary."
READ MORE: Patient Care Navigators Increase Care Quality, Decrease Costs
Healthcare navigators in the ACA Marketplaces are funded by the federal government and must undergo rigorous training. Leading up to the 2017 open enrollment period, CMS awarded $63 million to organizations that offered healthcare navigators to their patients.
What is a healthcare navigator in the clinical space?
Healthcare navigators can also help patients navigate the clinical care system. Responsibilities include helping patients to find and access treatment, understand their illnesses, and understand their care plans, among several other duties.
Healthcare navigators in the clinical space can be nurses or other clinicians, but they do not have to be. A 2017 study in JAMA Oncology found that non-clinician, layperson navigators can help patients at a lower cost.
Layperson navigators worked with patients in cancer treatment centers in Alabama, Georgia, Florida, Tennessee, and Mississippi. The only background requirement for navigators was having a bachelor's degree. Patient navigators helped patients with practical, informational, financial, familial, emotional, spiritual, and physical concerns.
Layperson navigators had a 1:10 return on investment, helping to lower expenses for healthcare organizations.
READ MORE: How Patient Engagement Supports Chronic Disease Management
The quality care and care coordination they facilitated also helped drive down patient costs. Average costs declined by $781.29 per patient per quarter. That created a total cost savings of $19 million annually across the cancer treatment network.
Layperson healthcare navigators also helped improve quality of care, as made evident by less frequent emergency interventions. Emergency department admissions declined by six percent and hospitalizations by eight percent.
Success comes because layperson healthcare navigators work with patients in between care encounters, according to the study authors.
"Unlike physicians and nursing staff, navigators are not limited by the traditional model of clinic-based care. They engage patients during clinical encounters with health care professionals and between appointments through frequent telephone communication," the JAMA researchers said. "This patient-centered, preventive, proactive approach has the potential to lead to increased patient activation and earlier management of symptoms, decreasing the likelihood of unplanned admissions or inefficient care."
Nurses and other clinical staff are also helpful for healthcare navigation. These individuals can explain complex care and treatment needs, diagnoses, and care plans with patients. Clinician care navigators can also streamline the discharge process, making discharge more efficient and educational for patients.
Healthcare navigators and patient advocacy groups
Understanding patient navigators in both the payer and clinical spaces often calls into question the difference between navigators and patient advocates. Both seek to help patients traverse through a convoluted healthcare system, and both are involved in helping patients access care or payer coverage.
There are conflicting opinions about the differences between patient navigators and patient advocates. Some organizations, such as patient navigation firm Patient Navigator, claim that there is no agreed-upon difference between the two professions.
Other experts believe there is a difference between the two based on which areas of the healthcare industry the advocate or navigator is working.
According to the patient advocacy group Pathfinders, patient advocates work for private organizations. They help patients navigate the healthcare industry at large, amongst multiple facilities regardless of affiliation. Patient advocates also help patients find their care, find ways to pay for their care, or receive community assistance.
The difference between patient advocates and patient navigators may be entirely negligible, Pathfinders contends.
"What's really important is not the name of the service or who does what: what matters most is finding someone who can make a medical diagnosis less stressful and more personal," Pathfinders writes on its website.
Patient and healthcare navigation is a fledgling job within the healthcare industry. With the rise of patient-centered and value-based care, patient navigators may prove their worth.
These partners in care can help patients work their way through the complicated health system and better understand, ideally leading to better outcomes and stronger patient activation.