Why Consumers Need Info About Diabetes Self-Management Apps
Researchers found that consumers need access to higher-quality research testing diabetes self-management apps.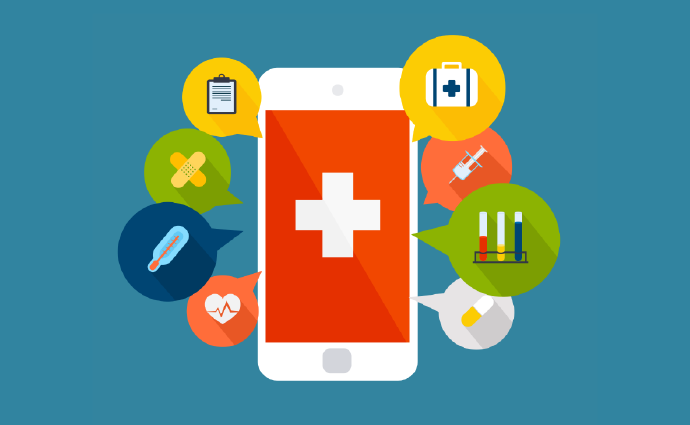 Source: Thinkstock
- Despite the plethora of diabetes self-management apps on the mHealth market, research regarding app efficacy for chronic disease management is left wanting, according to a recent study from the Agency for Healthcare Research and Quality (AHRQ).
mHealth presents a lot of opportunities in the chronic disease management space because the patient-facing technology allows patients to keep track of their own conditions. Specifically, mHealth in diabetes care has risen to prominence because self-management is key to treating the lifelong disease, AHRQ said.
"For decades, diabetes self-management has been considered a cornerstone of diabetes care and is believed to play an important role in preventing micro and macrovascular complications," the researchers wrote.
"Components of self-management include diabetes education; healthy eating, physical activity, medication, and device usage; monitoring and using patient-generated data to adjust behavior and medication doses; preventing, detecting, and treating acute and chronic complications; coping with psychosocial issues; and problem solving."
As of 2017, there were 318,000 mHealth apps on the market and apps targeted at diabetes self-management accounted for 16 percent of those tools, the researchers reported. However, there is still a dearth of information to help consumers select an effective diabetes self-management app.
READ MORE: What Is the Role of Connected Health in Patient Engagement?
"Diabetes apps vary in the functions they provide, including tracking blood glucose measurements, nutrition database and carbohydrate tracking, physical activity and weight tracking, sharing data with clinicians or peers, social support, messaging, and reminders," the researchers explained. "Theoretically, the use of these features could help patients adhere to diet, exercise, and medication management plans, which could lead to improved diabetes-related outcomes."
Through a review of diabetes self-management apps, AHRQ determined that health IT experts need to do more to help consumers in selecting an app.
The researchers analyzed peer-reviewed studies of 13 mHealth apps – six apps for type 1 diabetes and five for type 2 diabetes. Some apps had multiple tiers, including a free option and a paid option, leading to the total of 13 apps reviewed.
The team also conducted quality assessments, assessed technical specifications and costs, and evaluated app usability.
The most common features across all reviewed apps included the ability to track blood glucose, HbA1c, medications, physical activity, and weight.
READ MORE: How mHealth Technology Supports Patient Engagement Strategies
The apps had mixed results as they related to clinical improvement. Patients with type 1 diabetes yielded notable improvement in HbA1c only when they used one of two apps. Patients with type 2 diabetes had notable improvements in HbA1c if they used one of three apps.
Additionally, patients did not see improvements in quality of life, blood pressure, weight, or body mass index (BMI), regardless of app or diabetes type.
The apps also proved to have limited usability. Of the eight apps available for usability testing, three were scored as acceptable. Researchers categorized two apps as marginal, and three apps as not acceptable.
The information available about these apps also left something to be desired, the researchers said. Many of the studies had methodological limitations that made it difficult for patients to make informed decisions about their app selection.
"Studies had methodological issues: they were short (2-12 months); inconsistent in reporting of randomization, allocation, masking, and drop-out analysis; and often used co-interventions that hindered interpretation of results. None of the included studies are considered to be high quality," the research team pointed out.
READ MORE: Prolonged mHealth Use May Improve Patient Self-Management
The researchers provided five recommendations to improve the quality of app research and to aid patient decision-making.
First, the team suggested studies take place over a longer span of time. Next, these studies should report on harms that arise during studies, specifically hypoglycemic episodes.
Third, researchers should be wary of the amount of interaction subjects and researchers have. This will ensure the study examines the app's efficacy rather than the impacts of provider/researcher support.
Fourth, studies should examine the most popular apps in the app store. Additionally, researchers should ensure peer-reviewed apps be featured in the app store.
Last, researchers should implement a broader research dissemination process and integrate results into the app store. This will help patients make decisions about which app will be most effective for their individual needs.
"Although there is limited evidence that commercially available mobile apps improve diabetes-related outcomes, patients are downloading and using them anyway," the researchers concluded.
"Strong evidence can help people make informed choices, but when evidence is limited, patients who use these apps are essentially experimenting on themselves. Considering this, clinicians should consider asking their patients if they use apps in their self-management, and determine if the information provided by these apps adheres to current guidance for diabetes self-management."