Top Challenges to Collecting Patient Financial Responsibility
Healthcare organizations must overcome billing challenges to collecting patient financial responsibility.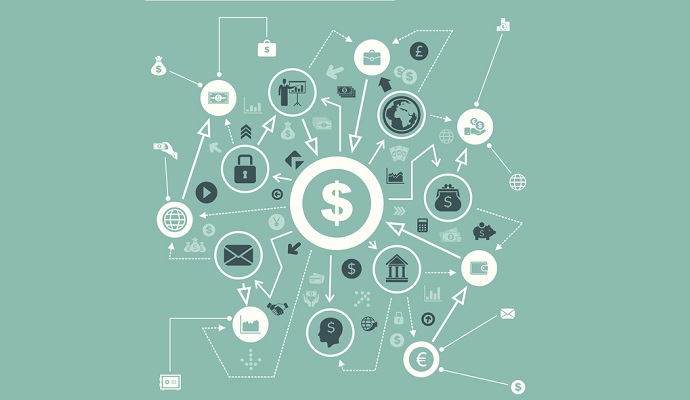 Source: Thinkstock
- Collecting patient financial responsibility is a key aspect of the patient encounter with healthcare revenue cycle. Healthcare organizations strive to create a clear and simple mechanism for collecting patient payments that keep the revenue cycle and patient experience optimal.
However, patient billing might be easier said than done as out-of-pocket costs continue to rise.
Patients are seeing higher healthcare costs as the industry continues to evolve. During the 2016 open enrollment period, for example, 90 percent of the 12.7 million insurance exchange consumers selected a high deductible health plan. These health plans usually come with lower monthly premiums, but charge patients more when they actually access the health system.
These high medical bills are harder for patients to pay and more difficult for healthcare organizations to collect. Between lacking price transparency, inadequate billing procedures, lacking billing automation, and plainly astronomical medical bills, healthcare organizations are facing many hurdles to collecting patient financial responsibility.
Healthcare organizations lack price transparency
READ MORE: Low-Income Patients Cite Financial, Cultural Barriers to Care
Price transparency is all too often missing in the healthcare industry, leaving patients liable to sticker shock when receiving their medical bills. According to a 2016 Navicure survey, less than half (42 percent) of healthcare organizations offer a cost estimate for patients prior to an appointment.
A separate report from PwC told a similar story, stating that the increased patient cost burden and consumerization of healthcare have made price transparency essential for healthcare organizations and health payers.
"A short time ago, it would have been unthinkable for American health systems to publicize how much they charge for medications and medical services," the PwC report said. "But now, most Americans are facing higher deductibles and other cost-sharing measures."
Offering a cost estimate before an appointment will let healthcare organizations ask patients for a small deposit at the point of care, according to some revenue cycle experts. By collecting initial deposits, healthcare organizations can ensure they receive more patient payments than they otherwise may have.
"Now with high deductibles, because many more people are forced into a situation where they owe far more money than they used to for the same services, their share has grown so significantly that a lot of providers have decided we need to try to collect this money at or near the time of service," Payor Logic Director of the Division of Emergency Medicine Mark Owen said in a 2015 interview.
READ MORE: Rising Out-of-Pocket Drug Costs Spur Patient Financial Woes
"But we need to know what that amount is in order to do that," Owen added. "With the insured patient, we didn't really used to need to know this information about what they owed because it wasn't a significant amount and a very high proportion of the patients paid when they received their bill."
Offering patient-facing price estimator tools also allows patients to budget for their medical expenses. Patients who know about and anticipate large medical bills can shift their personal budgets accordingly so they do not have to make difficult choices between procedures and everyday necessities.
Unclear billing processes
Patients are often faced with a convoluted billing process even when they know how much their medical bills cost. The above-mentioned Navicure survey found that 26 percent of healthcare organizations struggle with educating patients about financial responsibility. Sixty percent of healthcare organizations reported that they take the time to explain the bill pay process to patients.
Another 2016 survey from Porter Research found that over half (53 percent) of patients must take the initiative to ask when their balance is due and 67 percent of patients don't know how much they owe versus how much their insurers owe.
READ MORE: Top Strategies for Collecting Patient Financial Responsibility
While a patient who is engaged in and diligent about the bill pay process is always a good thing, the onus should not fall solely on the patient. Experts say healthcare organizations must adopt less complicated medical bill pay processes to help patients navigate and make their payments.
For organizations that cannot presently adopt a new patient billing process, administrative staff should walk patients through the process and ensure patients know how to submit their payments.
HHS has also responded to calls to make patient billing easier to understand. The agency launched the "A Bill You Can Understand" contest last year, calling on healthcare organizations, digital health developers, and designers to create a patient-centered bill.
At the start of 2017, HHS selected two winners and a slew of honorable mentions for their patient-centered billing solutions.
Organizations need automated billing
Adopting automated systems for patient billing is another viable option for healthcare organizations considering patient-centered billing.
However, 62 percent of organizations don't offer electronic credit card payments, according to the Navicure survey. Fifty-two percent of organizations don't automate payments and 57 percent don't send electronic statements to patients.
According to industry experts, billing automation can help practice revenue cycle by speeding up patient payments. Billing automation is often more convenient for patients, who often find themselves trapped in a game of phone-tag with traditional billing agents.
For example, billing automation helped Family Health Care Medical Group of Modesto meet patient needs.
"The biggest goal was just to make things easier for the patient and to automate things a little bit more. Just to streamline and create more efficiency," said Family Health Care's billing department manager Tabitha Hickerson, CPC. "We had received quite a few patient complaints – it was difficult to reach us, even when they were calling to make their payments and they didn't have a question about their bill or anything like that."
"Electronic bill pay pretty much allowed us to be able to solve the problem with our availability by giving the patients an online solution for them to make their payments," Hickerson continued. "No more of that phone tag – us calling regarding the balance, and them calling us back, and then us calling them back."
Patients can't afford to pay medical bills
Oftentimes, patient billing issues arise because patients cannot afford their medical bills. The Navicure survey found that this is a problem for 31 percent of healthcare organizations, with these entities also seeing the negative effects on their healthcare revenue cycles.
High out-of-pocket patient costs also negatively impact patient healthcare access, other research shows.
A 2016 survey from the Physician's Foundation showed that although 90 percent of patients are satisfied with their care, a large proportion are going without because of financial barriers.
Forty percent of patients have medical debt, the survey showed, while 25 percent have skipped a treatment or follow-up appointment due to high costs.
Healthcare organizations should recognize the growing financial demand with which patients are grappling and meet patient needs with payment plans. At Family Health Care, patient payment plans improved satisfaction and allowed patients to make healthcare choices out of clinical need rather than price tag.
"As primary care physicians, our number one focus is patient care," Family Health Care's Hickerson said. "With patient out-of-pockets continuing to grow each year, we wanted our patients to be able to have the peace of mind to make treatment decisions based off of medical necessity and not their finances."
"For us, letting patients know that we're willing to work with them on the balance, it provides a sense of compassion to their health and shows them that it's not all about the money, as important as that is," she noted.
Should the healthcare industry continue on its current trajectory with high out-of-pocket patient costs, it will be essential for organizations to craft new and improved patient billing procedures.
Hospitals and physician practices cannot afford to be hindered by inefficient patient bill pay processes. Additionally, patients – who are increasingly becoming savvy healthcare shoppers – will not want to continue with a provider who is unclear about patient payments.