What is the Difference Between Urgent Care, Retail Health Clinics?
Urgent care and retail health clinics are two distinct entities that both help deliver convenient patient care access.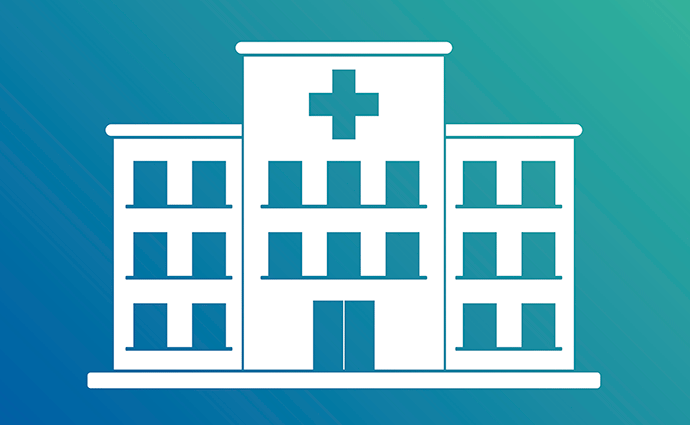 Source: Thinkstock
- Urgent care and retail health clinics have been instrumental in supplementing patient healthcare access. These alternative treatment facilities allow patients to receive care outside of their primary care clinic's restrictive office schedule and without having to step into an emergency department.
Both retail health clinics and urgent care clinics are gaining popularity. Urgent care clinics have reached $15 billion in market worth, Kalorama Information reported earlier in 2017. Urgent care clinics are seeing huge numbers of patients, topping off at 15,300 patients annually and 294 patients weekly in 2016.
Retail health clinics are also gaining steam, with more retailers putting treatment options within their facilities. Kaiser Permanente recently announced a joint venture with Target to place retail clinic services within 31 of the stores around Southern California.
Walgreens likewise is expanding its retail health clinic presence by incorporating lab test collection within its centers. While retail health clinics cannot carry out the tests, they are presenting a more convenient option for depositing a lab material.
Despite this growing popularity, industry experts and consumers alike frequently conflate both retail health and urgent care clinics. In doing so, health consumers run the risk of utilizing both care sites inappropriately, seeking care where their needs could be better served elsewhere.
READ MORE: Convenient, Cost-Effective Urgent Care Clinics on the Rise
Below, PatientEngagementHIT.com clarifies the differences between urgent care clinics and retail health clinics, and also discusses how educating patients on these differences will better inform care decisions.
The urgent care clinic
Urgent care clinics are clinics in which patients can receive more critical and, in some cases, emergency care. Not to be confused with emergency departments, urgent care clinics handle conditions that are pressing but not life-threatening.
"Urgent Care centers are setup to assist patients with an illness or injury that does not appear to be life-threatening, but also can't wait until the next day, or for primary care doctor to see them," according to Mount Sinai Hospital in New York.
Non-life-threatening conditions suited for urgent care clinic treatment include, but may not be limited to:
Accidents and falls
Bleeding/cuts—not bleeding a lot but requiring stitches
Breathing difficulties (i.e. mild to moderate asthma)
Diagnostic services, including X-rays and laboratory tests
Eye irritation and redness
Fever or flu
Minor broken bones and fractures (i.e. fingers, toes)
Moderate back problems
Severe sore throat or cough
Skin rashes and infections
Sprains and strains
Urinary tract infections
Vomiting, diarrhea or dehydration
During an emergency health situation, patients can determine whether to visit the urgent care clinic or ED by asking whether they would otherwise feel comfortable addressing the need with their primary care physician. If the answer is yes, then patients should seek urgent care.
READ MORE: 3 Lessons from Retail to Enhance Consumer-Centered Healthcare
Urgent care clinics are critical to patient care access because they allow patients to receive medical attention without clogging up the ED to racking up a high medical bill. The industry is currently grappling with ED overcrowding, potentially due to unnecessary ED utilization. Urgent care clinics create an option for patients to receive the treatment they need without contributing to those ED issues.
The retail health clinic
Retail health clinics are health centers located within retail stores, such as CVS Minute Clinics or Rite Aid RediClinics. Retail health clinics are not designed to address pressing issues, but instead smaller health needs that can be handled at a patient's convenience.
"A retail health clinic employs certified nurse practitioners who can treat minor, uncomplicated illnesses and injuries, such as fevers and colds, rashes, bumps, and scrapes," according to Independence Blue Cross.
Retail health clinics cannot offer certain services that are available in urgent care centers, including:
Give an x-ray
Treat a strain or sprain
Treat nausea, vomiting, or diarrhea
Those limitations are largely because of differences in staffing requirements in retail health clinics and urgent care clinics. Urgent care clinics are legally required to staff at least one board-certified physician, while retail health clinics usually only staff nurse practitioners and physician's assistants.
READ MORE: What Providers Should Know to Improve Patient Access to Healthcare
Retail health clinics are beneficial for patients because they offer a convenient and cost-effective method for receiving care when otherwise the patient might go without. Retail clinics usually charge a set price for a certain service, which helps patients handle their financial responsibility for paying for care.
Retail health clinics also help patients access certain preventive services, such as receiving vaccines. Data from 2017 showed that retail clinics that offer flu shots increase the rate of patients who access the vaccines from 32.2 percent to 40.3 percent. These findings highlight the effectiveness of retail health clinics in expanding convenient access to minor patient care.
Educating patients about using both facilities
The quandary related to both retail health and urgent care clinics is that patients don't always know which to access for which ailments. This can lead patients to access the wrong facility, potentially causing duplicative services and increased medical spending.
A 2017 survey from CityMD showed that patients usually don't know if they should use an urgent care clinic or an emergency department.
The survey presented a series of situations to patient respondents and prompted patients to select either the ED or an urgent care center. When grey areas arose, patients had difficulty making a distinction. For example, only 46 percent of patients knew to visit urgent care when they had a child presenting with a 104-degree fever, shivering, and coughing.
When situations were more clear-cut – patient presents with heart attack symptoms, for example – patients could usually select the appropriate treatment facility.
The survey administrators said these results point to a need for better patient education about where to access care.
"People don't always realize that urgent care centers can provide many of the same services as an ER for non-life-and-limb threatening medical conditions, like stitches and nosebleeds," said CityMD Chief Medical Officer David Shih, MD.
"Urgent care centers, which are designed to reduce inappropriate ER utilization, often have a much lesser wait time and can be a significant cost alternative to an ER," Shih added. "The goal of this guide is to help Americans make better informed decisions when a medical situation arises."
While urgent care centers and retail health clinics themselves can advertise which services they administer, it will also be helpful for clinicians themselves to address the differences during primary care visits.
Additionally, clinicians should address when patients should access care and when they should ride out a condition. Patients are known to overutilize retail health clinics, negating any cost-saving benefits these sites have, according to 2016 data from the RAND Corporation.
"These findings suggest retail clinics do not trim medical spending, but instead may drive it up modestly because they encourage people to use more medical services," said Ateev Mehrotra, MD, an associate professor at Harvard Medical School and an adjunct researcher at the RAND Corporation. "Retail clinics do offer benefits such as easier access to medical care, but the widely expected cost savings may not be realized."
Retail health and urgent care clinics are integral parts of the healthcare system. They provide patients with convenient and cost-effective ways to receive care. However, the success of these clinics will hinge on strong patient education and the ability for patients to appropriately select where to receive their treatment.